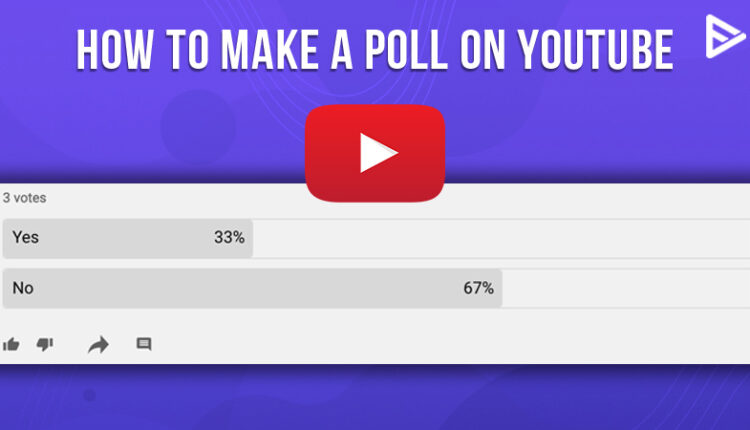 Are you a YouTuber wondering how to make a poll on YouTube? Polls on the YT are a great source of engagement. Not only do they keep your audience retainment, but they also provide you with ideas when you go bankrupt for your channel niche! Since we are here to your rescue, we will be showing you simple and easy steps on how to make a poll on YouTube! In addition, they might also increase your comments too! So let us start without further delay!
Steps On How To Make A Poll On YouTube
You have landed in the right place if you are handling a business and thinking about making a poll on a YouTube channel. These polls are a marvelous way to know what your customers want and act accordingly! In the end, our primary goal is to increase your watch time and engagement on YouTube! Follow our lead as we tell you the perfect recipe for that!
Head over to creator studio in your YouTube account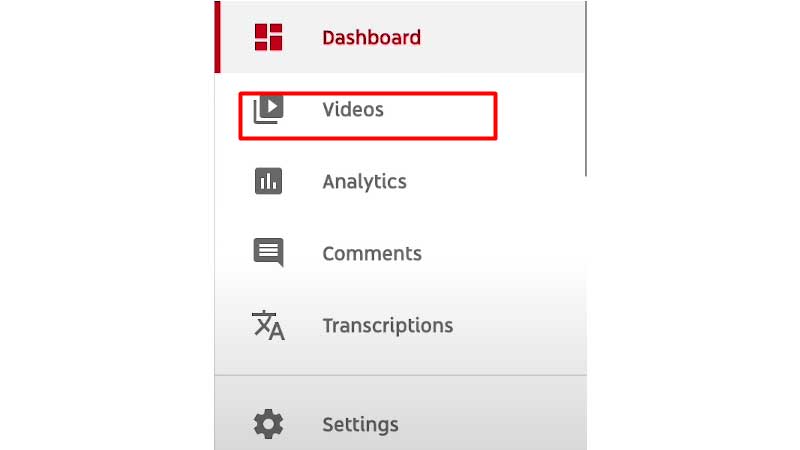 2. Click on the cards tab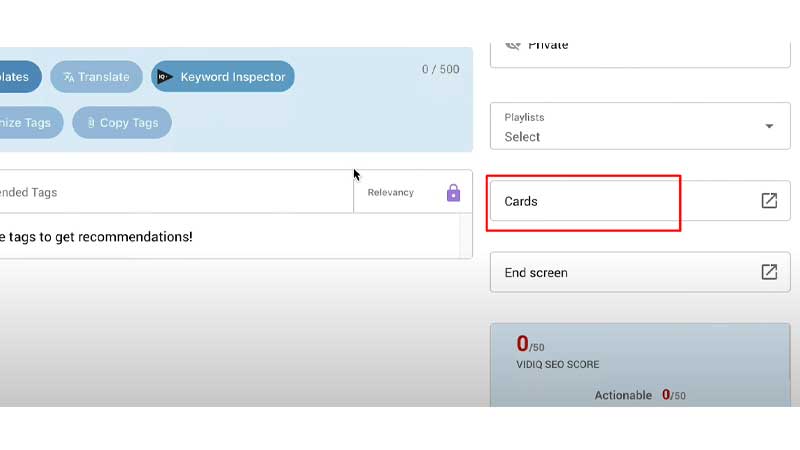 3. Select the timeline place where you wish to keep your audience poll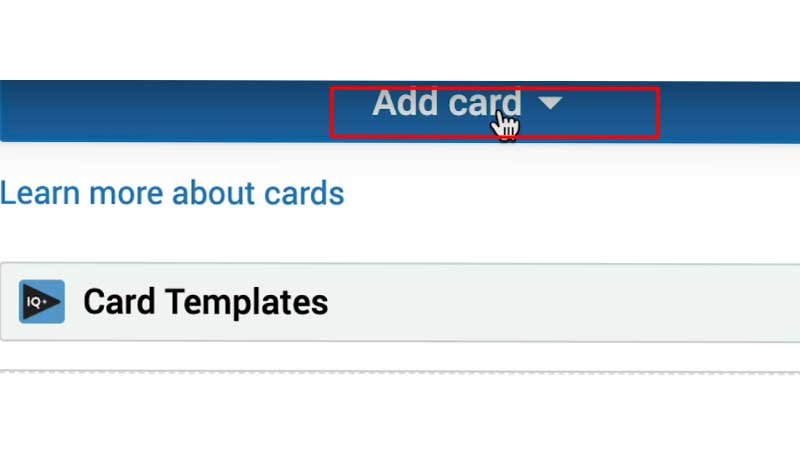 4. Add the poll by giving the question and the reasonable answer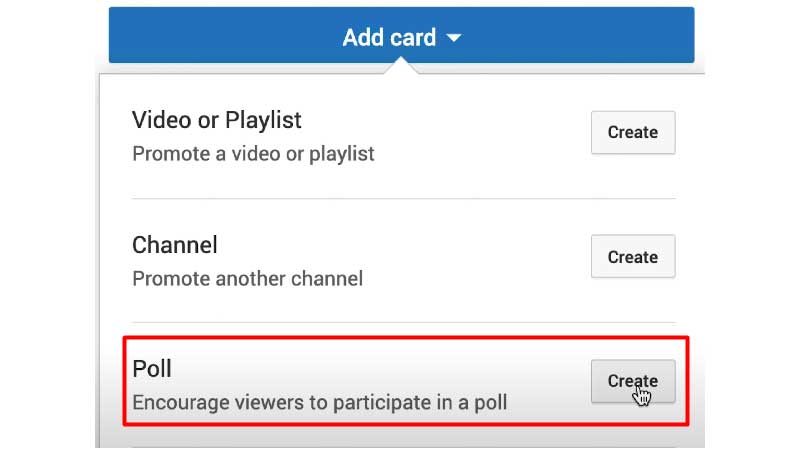 5. Tap on create a card
That's it! The steps were so easy that even an 8-year-old can accomplish them!
Things to know before you begin with how to make a poll on a YouTube video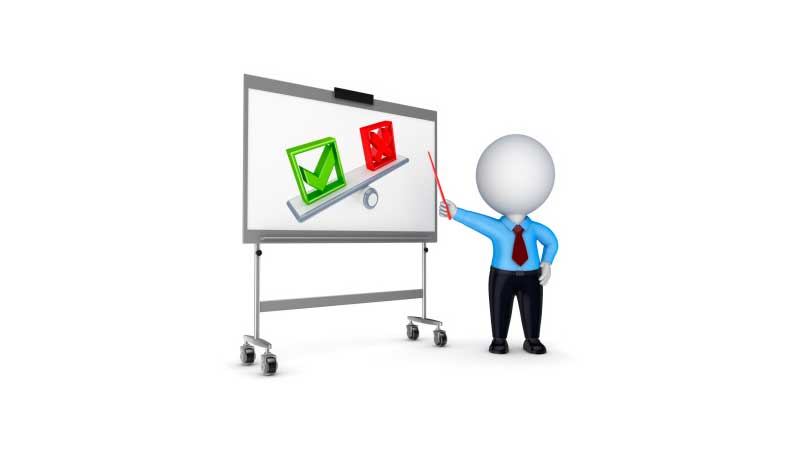 Before starting with your branding structure for polls, you need to keep a few things in mind.
There is a poll in the community YouTube section too. This means that the polls you create are mostly made inside the video.
When you want to check the results, you can't head to the YouTube Analytics section. The only way is to take a poll yourself!
You can post your poll at the audience drop-off timings, and this will enable you to get maximum engagement.
Did you know that when your videos start receiving engagement of any kind, YouTube's algorithm decides to push the video to the top?! Also, make sure that your poll questions are relatable and fun to answer!
Why Can't I Create Polls On YouTube?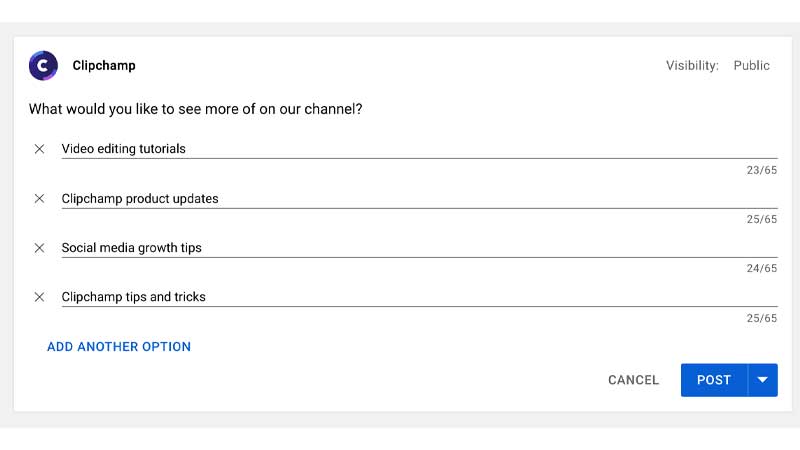 As you know, to access the community post, your subscriber count should be more than 1000. You can access the free YouTube poll feature when you cross this mark! 
How do I turn off polls on YouTube?
If you are a creator and no longer wish for a poll to be active, you can quickly delete it from YouTube Studio. Your viewer will not be able to turn off viewing YouTube polls.
How To Make A YouTube Poll On iPhone?
There can be a question about adding a poll on the YouTube channel when an iPhone user. Refer to the steps below to overcome the next hurdle!
Tap on create a post
Tap message that you want to be put up in the poll
Create a poll
Select the clock icon from the top right corner
Add the date and time for the poll
Tap on publishing, and now you are done!
Conclusion
We hope that we have managed to solve your queries by how to make a poll on YouTube. The above-listed steps can also help in making a poll on youtube on android too! Be sure to check it out too!
Frequently Asked Questions
Ques.1 How do you create a poll on YouTube Mobile?
Follow the steps below to know how to make a poll on YouTube!
Create a post
Type a message to create a post 
Choose to create a poll or image post
In the top right corner, tap the clock icon
Select your date and time
Tap on Done.
Ques.2. How do I create a poll on YouTube?
Log in to YouTube Studio.
Head over to YouTube Studio and sign in to your YouTube account
Click on the Poll options under the what's on your mind box
Create your YouTube poll
Post the poll you created!
Ques.3 What happens when you hit 1000 subscribers on YouTube?
After hitting 1000 subscribers on your YouTube channel you can now access the community tab too! It is pretty easy to get more than 1000 subscribers with help of social media platforms and social methods.
Ques.4 How do you post a community on YouTube on iPhone?
Creating a poll on YouTube is a cakewalk. All you need to do is follow the easy-to-follow steps that we have specially curated for you to know about YouTube polls!
Tap on create a post option
Tap message that needs to be shown in the poll
Create a poll
Tap on publishing, and now you are done!