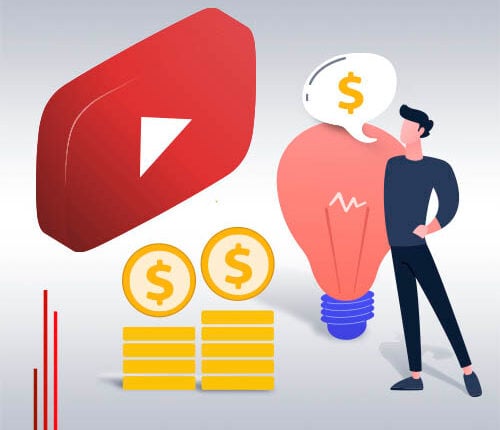 YouTube views play an essential role in monetizing your videos and channel. Getting thousands or millions of views is a massive struggle for YouTubers today. With billions of users, influencers, and gamers on the platform, the competition is getting harder. Making money through your videos needs dedicated time and effort. Out of the many ways, in this blog, we will look at the 5 best ways to monetize your videos on YouTube.
But before we get into the details, you need to make sure you have set up an account on YouTube with the YouTube Partner Program. You cannot monetize your videos without being a part of the YPP because this is how you can run ads on your videos.
YouTube Partner Program requirements
To be a part of of the YouTube Partner Program, you need to meet the following criteria:
You need to have at least 4,000 watch hours in 12 months.
You need to have at least 1,000 subscribers.
If you log in to your YouTube Studio account and click on the channel monetization tab, you will be able to see if you are eligible or not. YouTube also sends creators an email the minute they become eligible for the program.
For more information regarding the criteria, you can read the YPP policies so that your content doesn't go against the program's rules.
Top 5 ways to monetize videos on YouTube
Affiliate programs
Crowdfunding
Ad revenue
Sponsorship programs
YouTube premium
1. Affiliate programs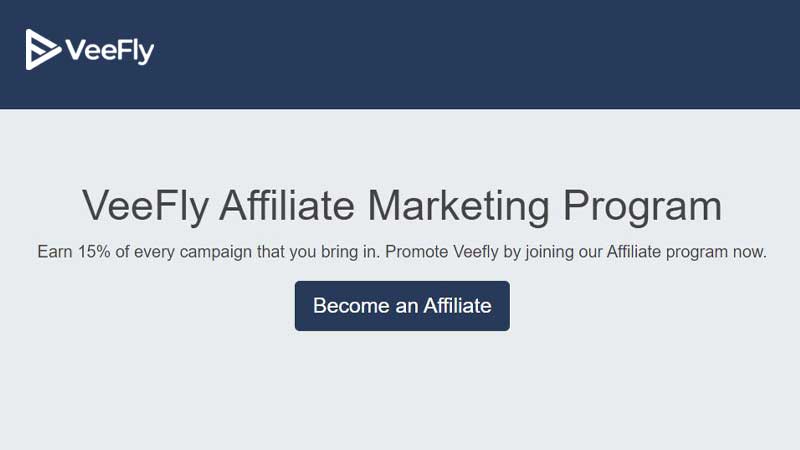 Joining affiliate programs is one of the best ways to monetize your videos without being a part of the YPP. As an affiliate, you can create tutorials, unboxing, etc., videos and simply promote products and services available under the program you have joined.
Once you join a program, you receive a unique referral link that you need to share with your potential customers. If a purchase is made using your affiliate link, you receive a commission. You can earn from cents to thousands of dollars depending on what the program has to offer.
There are many affiliate programs you can join, like Amazon, Veefly, Twitch, etc. Read our blog for a detailed explanation on how the requirements and workings of an affiliate program.
2. Crowdfunding
Crowdfunding is another way for you to monetize your videos and channel on YouTube. YouTube recently added a feature where you can include the "sponsor" button on your videos. You can reward your subscribers with anything you want for funding you every month. You are entirely in charge of the rewards you would like to offer, and your subscribers will pay you based on what they think about your content.
3. Ad revenue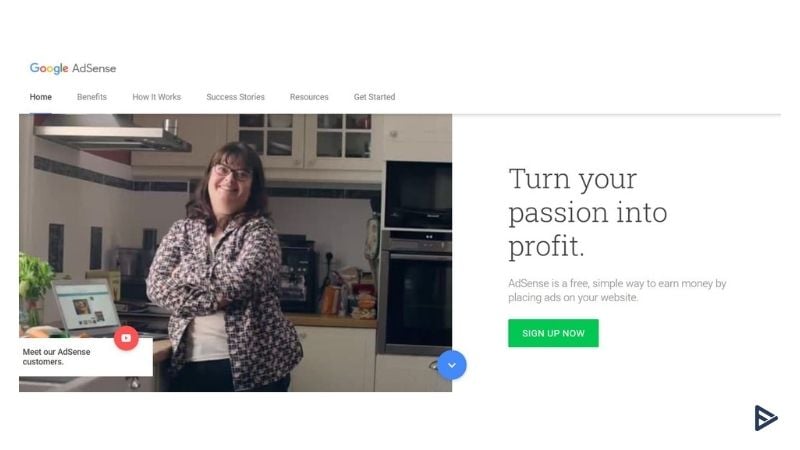 When you join the YouTube Partner Program, you can turn on ads on all your videos, and this is the first time people go for once they become a part of this program.
You can turn on this option with your YouTube Studio account.
Log in to your YouTube Studio account and click on the "content" option.
Select the videos of your choice.
Click on the monetization tab from the left sidebar.
Select the ads you would like to run and save the changes.
Remember that for each ad that's shown on your channel, you get only 55% of the revenue while YouTube takes 45%.
Since YouTube can now place ads on your videos even if you are not a part of the YPP, you might as well set up an AdSense account through which you will get paid your cut. If you aren't eligible for YPP yet, use this time to meet the requirements and start earning.
4. Sponsorship programs
Sponsorship programs are collaborations between YouTubers and brands, where brands pay creators to promote their products or services. Once you meet the sponsorship program requirements, you can easily monetize your videos and earn easy money. Depending on the sponsor, you can make a fair amount of money.
On YouTube, there are mainly three types of sponsorship programs you can choose from:
Paid sponsorships
Affiliate sponsorships
Product sponsorships
Learn what these sponsorship programs have to offer and how you can make money with YouTube sponsorship programs in our blog.
5. YouTube Premium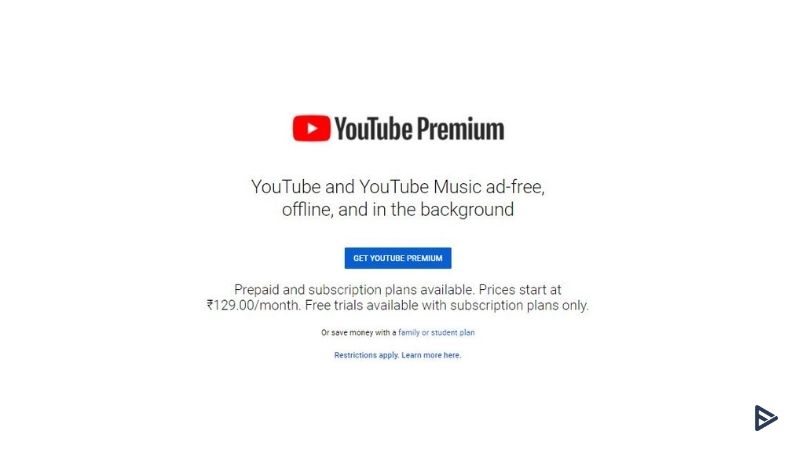 Another perk of joining the YPP is YouTube Premium. YouTube Premium is a monthly paid subscription service that offers users an ad-free experience and other features like background play, which allows you to play your video even after leaving the app, video download, etc. But how do you benefit from this? Well, every time a user watches your video via YT Premium, YouTube pays you automatically.
Conclusion
YouTube monetization is a challenge for many creators, but it is a great way to earn money. Since being a part of the YPP is essential, you need to start working towards becoming eligible for the program. There are two ways to get more views and subscribers on your channel.
You need to create high-quality content and upload videos regularly, which will take time but eventually get you there. The other way is faster and worth every penny you spend on it; you can opt to use services like Veefly.com. These services run campaigns on your videos and help you garner more views from real people, and help bring in more subscribers.
So whatever path you choose, keep creating and aiming higher!