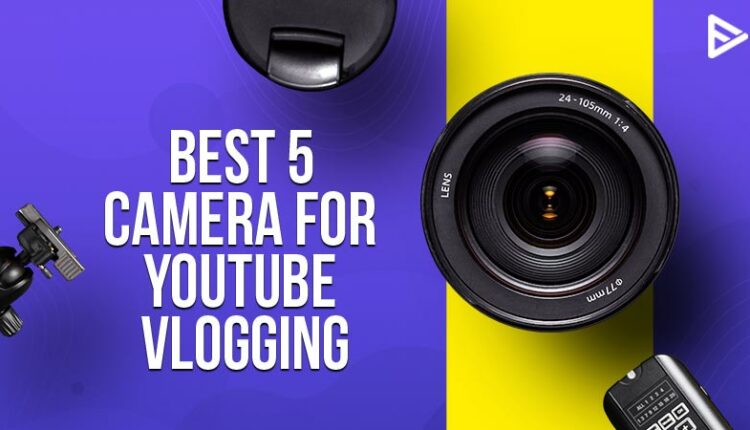 If you are looking for the best camera for YouTube vlogging, keep reading.
As vlogging has drastically shifted from being a hobby to a full-fledged career option, Thousands of excited new creators join the YouTube vlogging community every day. Hence, the best camera for content creation has become one of the most frequently asked questions.
The best vlogging YouTube cameras are versatile, compact and portable.
With camera manufacturers now creating cameras that cater specifically to YouTubers, the market is bombarded with a variety of quality vlogging equipment. Hence, choosing the right camera for you and your niche has become challenging.
But that's why we are here today, to help you buy the best YouTube camera for you.
Factors to consider while buying a vlogging camera for YouTube:
Firstly, Will you be using the vlogging camera for live streaming content?
This is an essential point to factor in when you decide to buy a camera for YouTube vlogging for all the gaming YouTubers out there.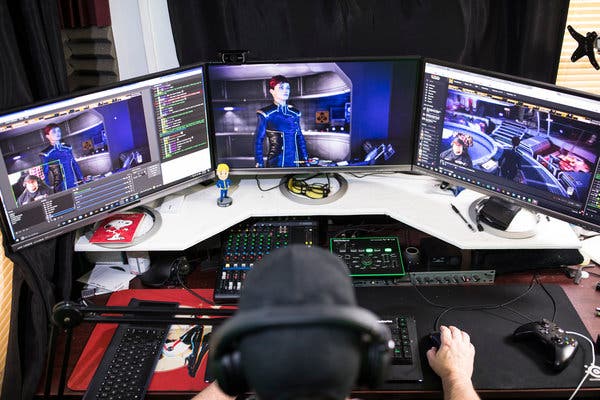 Source: shorturl.at/emvJN
For example, for live streaming gaming videos and creating detailed tutorials, you will require a vlogging camera that can capture a top-grade image, has an excellent frame rate, stays in focus, and isn't dramatically affected by changes in light. 
These features will help you capture good quality content without dealing with light inconsistencies, especially with constant moving targets. 
Check the durability, power, and compactness of your YouTube camera
For travel YouTube vloggers, having a lightweight, durable camera and has a powerful zooming lens is very important. They need a vlogging camera that can capture breathtaking views, sceneries, and shots while on the go.
The camera must have a built-in microphone, so you don't have to carry any extra equipment while travelling.
Don't forget to weigh your Vlogging camera, as the extra weight will weigh you down at the airport as well as every treacherous terrain you plan to summit.
Get the best camera for capturing the action for YouTube
If your content entails falling, dropping things from great heights, blowing stuff up, or racing at high speeds, you will require a sturdy camera capable of capturing steady images amidst the chaos.
Don't you dare ignore waterproofing? It's non-negotiable. Image stabilizing is another feature that you can't compromise with. Nobody likes to watch shaky footage of stunts.
Pick the best durable camera and provide high-quality footage so your viewers can witness every bit of the action.
Check the battery life of your YouTube Camera
This is a crucial factor in buying a YouTube camera for long-form content. You don't want to cut short your content because your camera battery died prematurely; it hampers your creativity, vision, and viewer experience.
When buying the best vlogging camera, check how many batteries the video camera comes with and its charge time. But that doesn't mean you should exchange battery strength for image quality.
Quality image is our topmost priority, no matter the purpose or content type.
Try to get a full-frame camera that streams over USB
Full frame cameras are the boss of the camera world with better image quality and the ability to capture more light, which means better and more vibrant colours.
YouTube cameras with USB streaming enable easy footage transfer for editing, saving time and effort.
This feature is a god-sent for YouTubers as it makes the tedious process of footage transfer and editing faster and hassle-free, making it the best camera for vlogging.
5 Best cameras for YouTube Vlogging
Sony ZV-1
Sony ZV1 camera is specially created for YouTubers. It's designed to capture content without tricky setups.
With advanced features like background bokeh and smart focus, this camera helps you create content with a professional touch.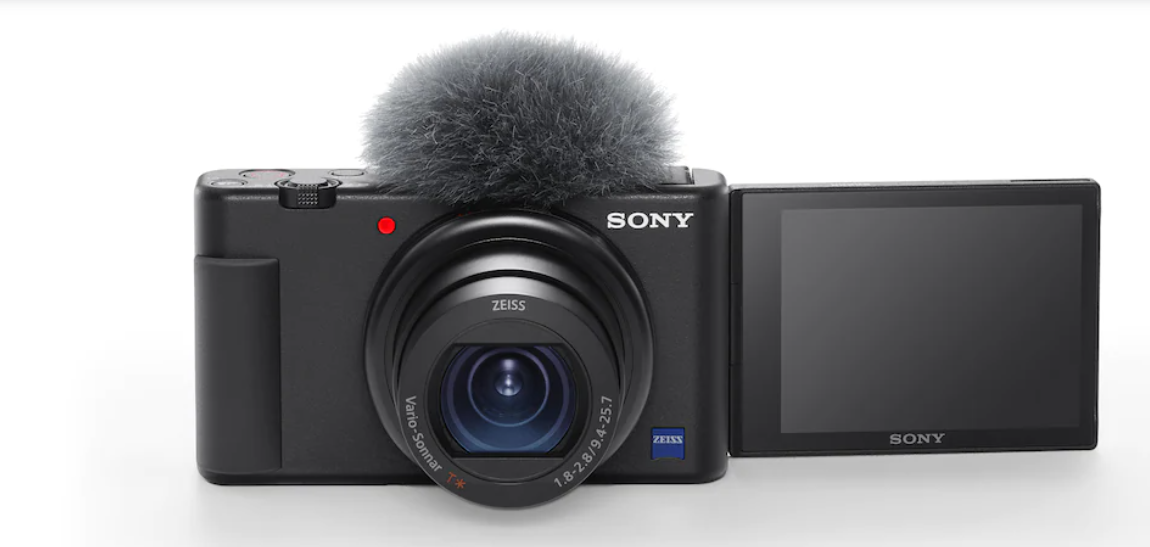 Features of Sony ZV1  camera for YouTubers
Large 1.0-type Exmor RS CMOS image sensor
BIONZ XTM image processing engine
4K movie recording
Directional three-capsule mic with windscreen
Vari-angle LCD screen, body grip and recording lamp

High quality 20.1 MP still image capture

Dynamic super slow motion
2. Fujifilm X-S10: For Outdoor vloggers
Fujifilm X-S10 is one of the best YouTube cameras for outdoor vlogging.
With features far superior to the rival Sony and Panasonic video cameras, Fujifilm provides better grip for more control, built-in image stabilization, and the option to plug in a microphone which comes in really handy when shooting outdoors.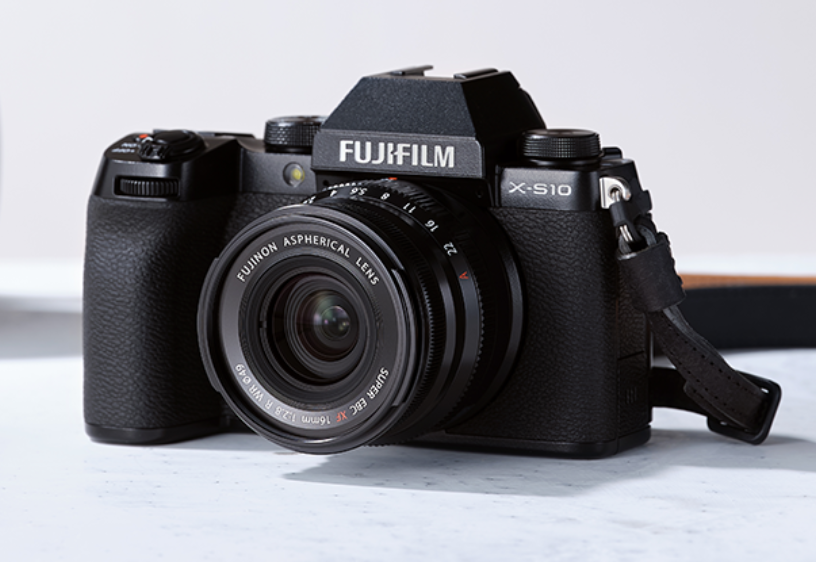 Source: https://fujifilm-x.com/global/products/cameras/x-s10/
Here are the features of Fujifilm X-S10 YouTube vlogging camera-
26.1MP APS-C X-Trans BSI CMOS 4 Sensor
X-Processor 4 Image Processor
5-Axis In-Body Image Stabilization
DCI/UHD 4K at 30 fps, Full HD at 240 fps
425-Point Hybrid AF System
2.36m-Dot 0.62x OLED EVF
3.0″ 1.04m-Dot Vari-Angle Touchscreen
ISO 160-12800, up to 8 fps Shooting
Bluetooth and Wi-Fi Connectivity
3. Canon EOS M50 Mark II: For YouTube creators
Canon EOS M50 Mark II is an affordable choice for YouTubers.
With live streaming and vertical filming features along with smart autofocus, this YouTube vlogging camera allows the YouTuber to film quality content.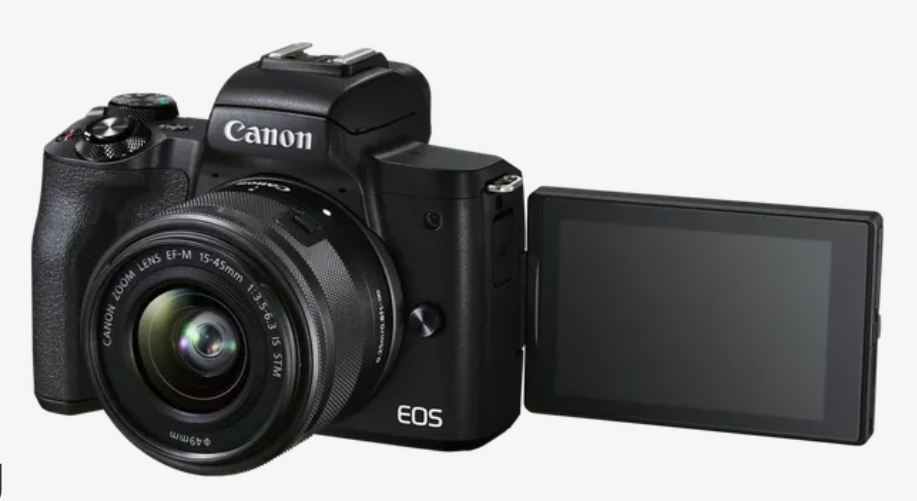 Source: https://www.canon-europe.com/cameras/eos-m50-mark-ii/specifications/
Features:
3.5mm external microphone input

24.1-megapixel APS-C sensor

Full HD movie at 60p

4K and vertical movies

Great in low light

10fps continuous shooting

Use as a webcam with free EOS Webcam Utility for fantastic image quality.
4. DJI pocket 2: For Vloggers
DJI Pocket 2 is the perfect mini YouTube vlogging camera.
It provides excellent portability, and it is literally pocket-friendly. Its USP is its convenience to use, Stabilization and versatility.
The main drawback is that you need to rely on extras and accessories. But, for shooting with people, it's perfect. Also, you can just take it out and start vlogging.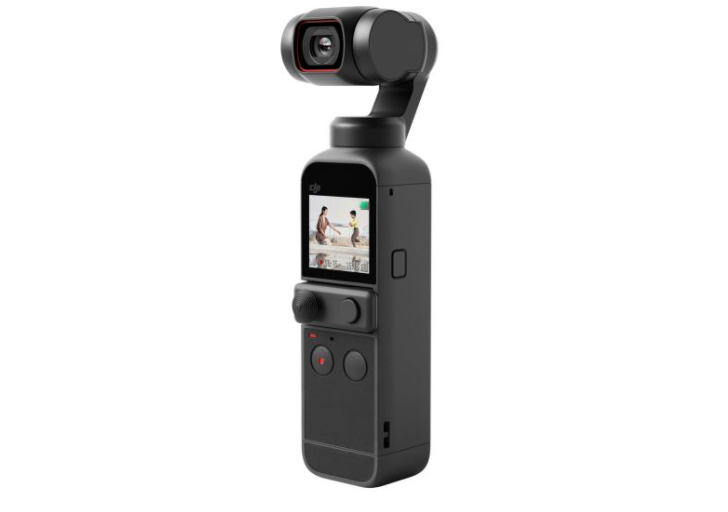 Source: FJI
Features:
Action camera with gimbal

64MP (16/64MP images)
1/1.7-inch sensor
1-inch touchscreen

4K Max video resolution

best Stabilization
Perfect pocketability
Simple Operation
5. GoPro Hero 9 Black: For action YouTubers
If you want Hypersmooth handheld shots, 5k video, 360-degree horizon lock, then GoPro Hero 9 Black is the camera for you.
Go Pro has become the YouTuber's favorite go-to brand when it comes to vlogging equipment. It is nearly indestructible and the best YouTube camera for adventurous vlogging.
Check out its features and see if it's the camera for you.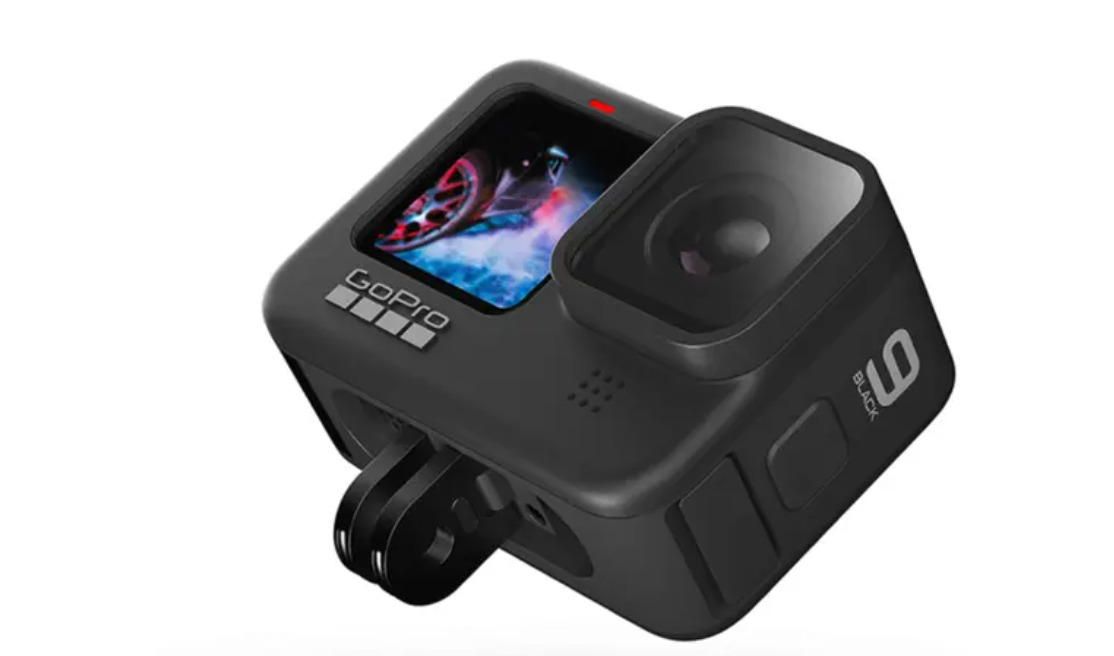 Source: shorturl.at/cyELV
Features:
 Built-in folding mounting fingers, rugged + waterproof to 33ft (10m), compatible with Max Lens Mod, Light Mod, Display Mode, and Media Mod for HERO9 Black
Video: 5K30, 4K60, 2.7K120, 1440p120, 1080p240, and more
Photo: 20MP
Display: 1.4-inch front colour display with live preview and status modes | 2.27-inch rear touch display with touch zoom
Battery: 1,720 mAh removable, rechargeable battery
Stabilization: HyperSmooth 3.0 with in-camera horizon leveling
Hyperlapse: TimeWarp 3.0
Live streaming: 1080p
Webcam support: yes
Power tools: HindSight, LiveBurst, Scheduled Capture, and Duration Capture
Imaging: SuperPhoto + HDR Night lapse video, RAW photos, digital lenses
Voice control: Yes, with 14 commands in 11 languages + 6 accents
Mics: Three microphones with advanced wind-noise reduction (Stereo + RAW audio)
Speaker: Yes
Lens cover: Removable
Conclusion
A better camera does not ensure an increase in your subscribers; however, a good camera helps you create high-quality content that your viewers love and enjoy. SO ultimately, a better quality camera does help you get more subscribers.
Your audience follows you because of your content, and no camera can substitute that. An excellent content shot from a smartphone will any day win over a lousy content shot from a high-quality camera. YouTube vlogging is also an art, and you need to treat it like one.
Here's how to vlog on YouTube like a pro.
Frequently asked questions?
Q1. Which camera is best for YouTube vlogging?
Ans: The Sony ZV-1 is the perfect choice for YT vlogging.
Q2. What vlogging cameras do Youtubers use?
Ans: It depends on the type of content the camera is used for capturing.
Q3. How do I choose a camera for my YouTube video?
Ans: Depending on your budget and the features essential for capturing the content in your niche, you can choose a good YT camera. Check out the information we have shared above.
Q4. Do you need a camera to be a Youtuber?
Ans: Yes, but it can be your smartphone camera.