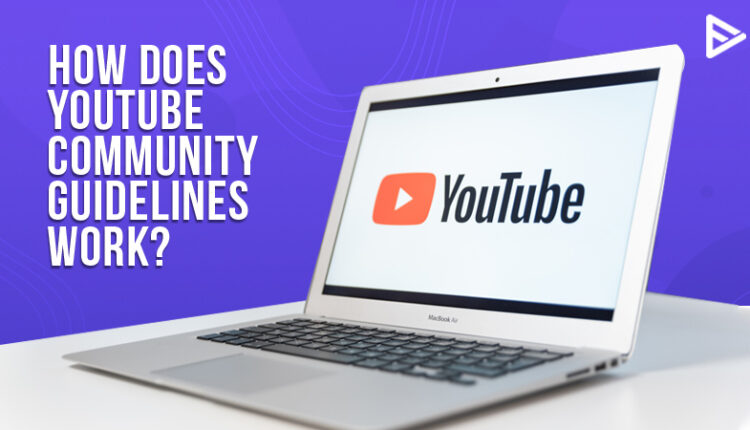 What Is YouTube Community Guidelines?
The YouTube Community Guidelines are the ground guidelines on how to conduct yourself on YouTube. Your channel will be given a strike if your material breaches YT Community Guidelines. So, without any further delay let us learn more about the YouTube Community Guidelines.
YouTube has long maintained a set of Community Guidelines that spell out what kind of content is and isn't permitted. These guidelines apply to all material on our site, including videos, comments, links, and thumbnails.
Community Guidelines YouTube is an essential component of their more comprehensive set of standards. They're reviewed regularly with the help of independent experts and YouTube creators to stay on top of new issues.
YT uses a combination of human reviewers and machine learning to enforce the Community Guidelines for YouTube. As a result, they apply to everyone equally – regardless of the subject or the creator's background, political perspective, position, or connection.
It is an initiative by YouTube that allows all content creators to make the platform a safe place as it enables YT creators to express their viewpoints and share their experiences.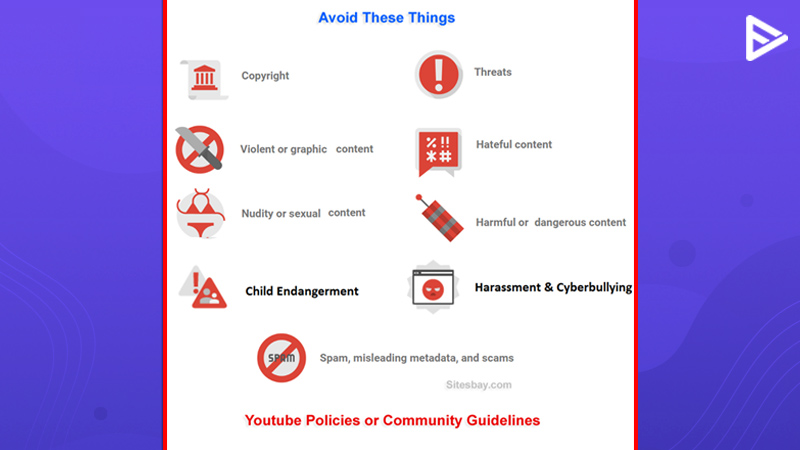 What Areas Community Guidelines For YouTube Cover?
Here is the list of community guidelines for YouTube:
Spam and Deceptive Practices
Sensitive Content
Violent and Dangerous Content
Regulated Goods
When Does YouTube Community Guidelines Strike off A Content Creator?
YouTube Community Guidelines strikes off a content creator if they receive 3 strikes within 90 days. Let us cover all the details in Spam and Deceptive Practices in brief one by one.
Fake Engagement: Content that exists merely to entice viewers to participate (views, likes, comments, etc.) is forbidden. This policy may result in the termination and removal of content and channels from YouTube.
Impersonation: YouTube protects the owner's trademark rights. It is one of the YT community guidelines it follows strictly. If any creator is found violating this policy, the creator's channel can receive a strike.
External Link: YouTube does not accept links to websites that contain content that violates  Community Guidelines YouTube.
Spam, Deceptive, Scam Policies: YT does not accept content that persuades others to abandon YouTube in favor of another platform.
Playlist Policies: If any playlist content or videos affect the harmony of the guidelines, that said video shall be removed from the platform. For example, a dangerous or a scary prank, misleading information, etc.
Additional Policies: Some different policies are covered under spam, and deceptive practices are if the channel is inactive or not logged in over six months, not a single video uploaded, and not active in commenting on videos.
Under sensitive content the YouTube's Community Guidelines includes
Child Safety: If a creator's content is found endangering the physical and mental well-being of a minor, then the content is reported and usually striked off if the channel violates the policy more than three times in 90 days.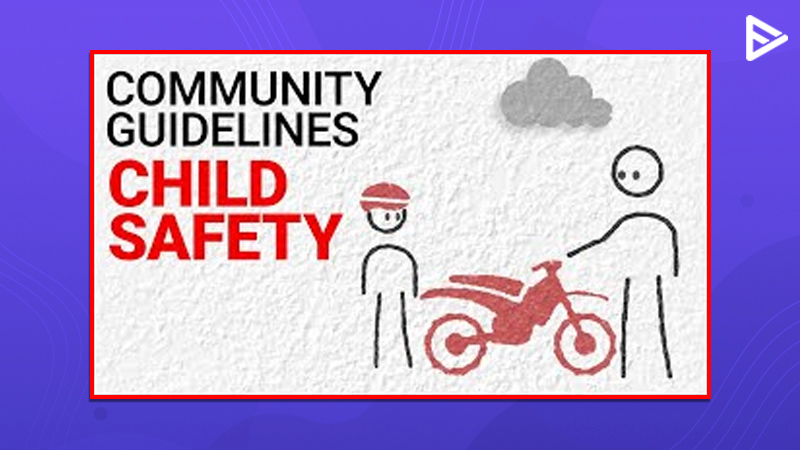 Thumbnails: This policy includes any violent, disturbing graphics. If it is not appropriate for the audience, a strike will be issued against the YouTuber's channel, or the channel will be terminated.
Nudity and Sexual Content: Explicit content is strictly followed by YouTube Community Guidelines.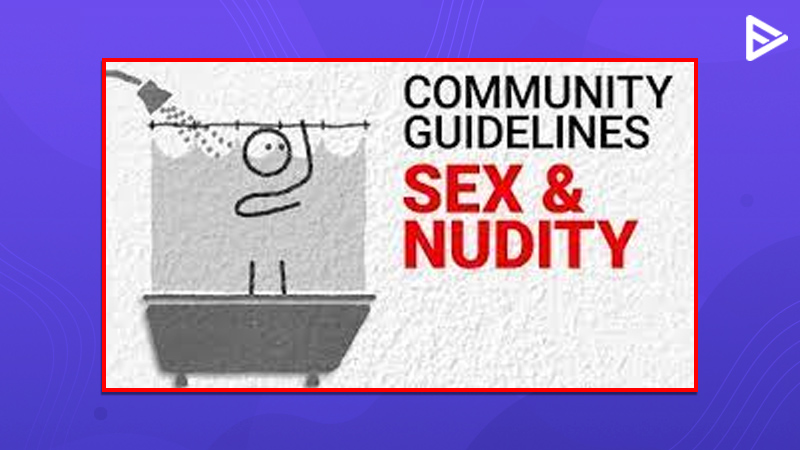 Suicide & Self Injury: YouTube does not entertain or encourage suicide as a part of their community guidelines meant to shock or disgust users.
Vulgar Language: The use of sexually explicit language is prohibited by YouTube.
Under Violent And Dangerous Content, Community Guidelines YouTube Includes
Harassment and Cyberbullying: YouTube does not tolerate anything that is threatening to individuals. Any content that targets an individual with malicious intentions is reported.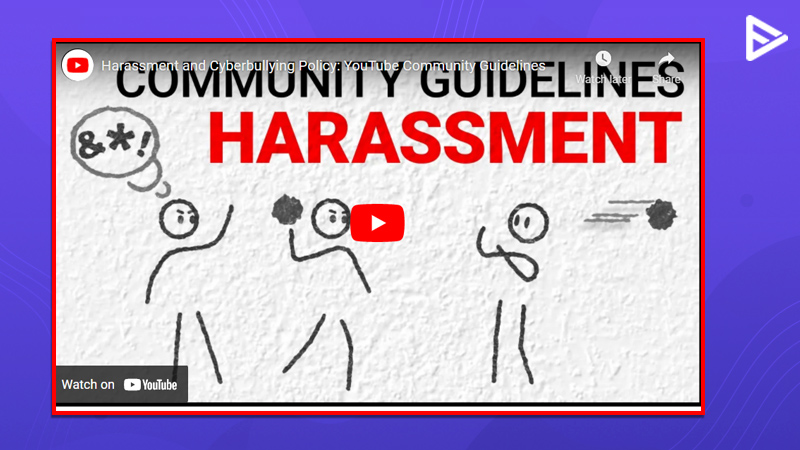 Harmful or Dangerous Content: YouTube does not accept anything that promotes risky or unlawful behaviors that might result in significant physical damage or death.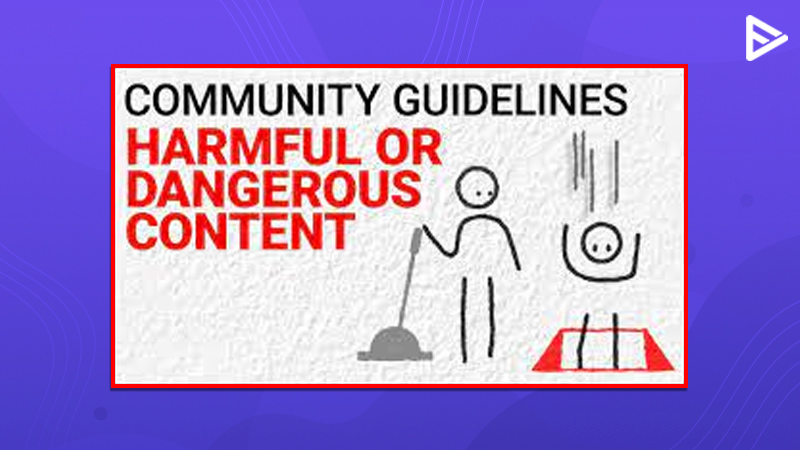 Hate Speech: Content promoting violence against individuals or groups based on caste, religion, sexual orientation, gender, etc., is not allowed on YT.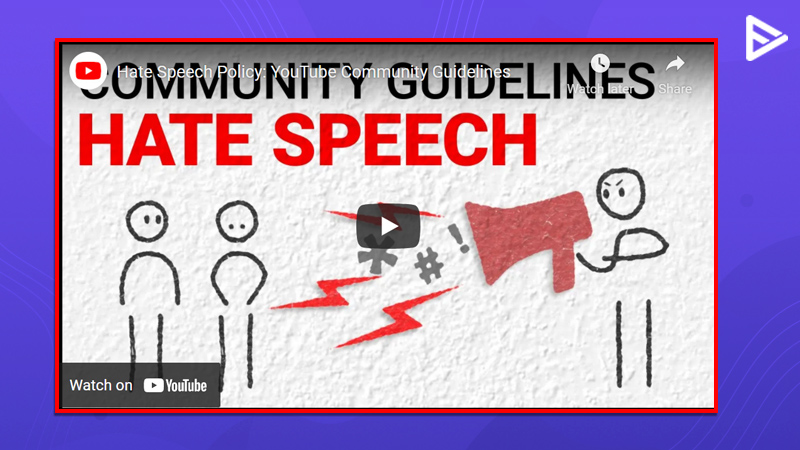 Violent Criminal Organizations: YouTube does not accept anything glorifies, promotes, or aids violent criminal groups. These groups are prohibited from using YouTube for any reason.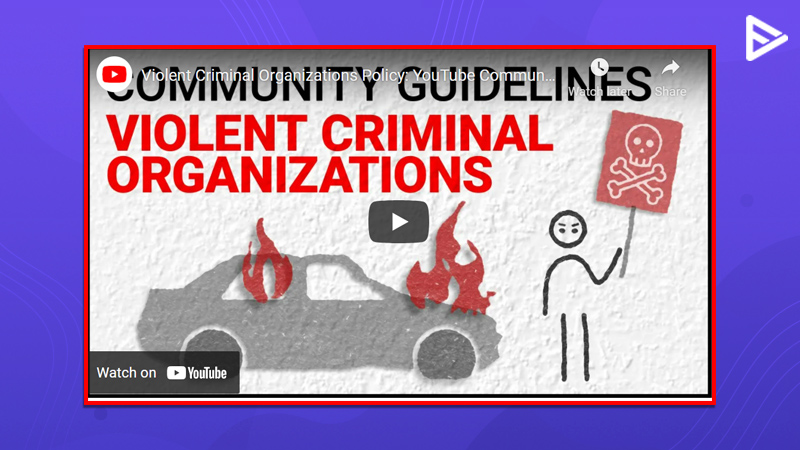 Violent Or graphic Content: YouTube does not allow violent or explicit content designed to shock or disgust users or content that encourages others to conduct violent acts.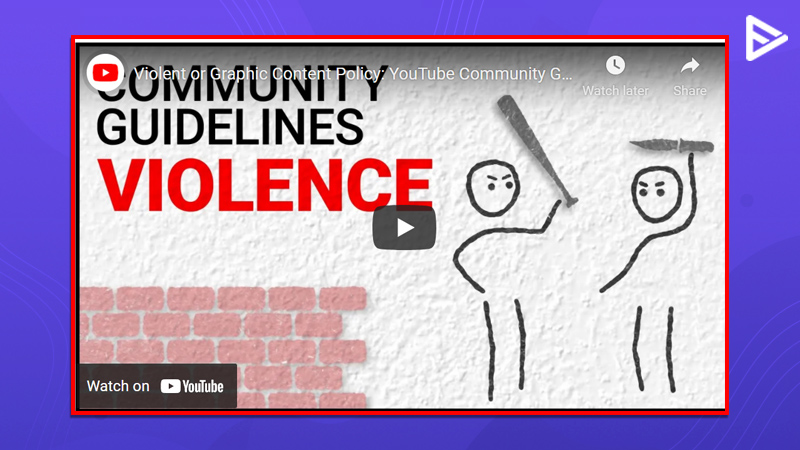 Under Regulated Goods Content YouTube Community Guidelines Includes
Firearms Policy: Community guidelines for YouTube do not allow anything that aims to sell weapons, teach viewers how to build firearms, ammunition, or specific attachments, or show them how to install such accessories.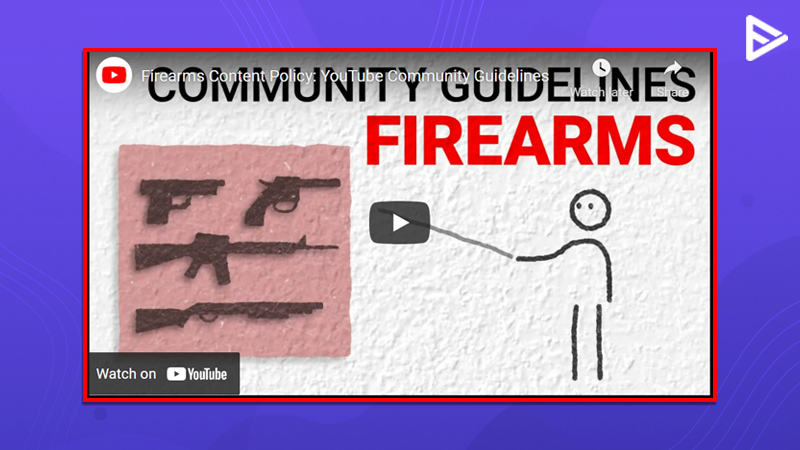 Sale of Illegal Or Regulated Goods: YouTube does not allow content that promotes certain regulated products and services like alcohol, bank account passwords, explosives, nicotine, any kind of drugs, etc.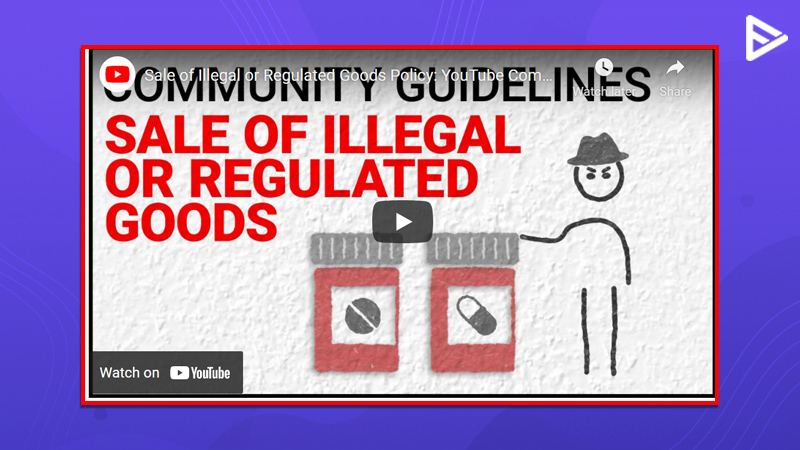 Additional to the above-mentioned community guidelines YT, there is one more recent addition to the list of policies:
COVID 19 Medical Misinformation Policy: YouTube does not allow content that provides medical misinformation regarding COVID-19 that contradicts the medical advice of local health authorities (LHA) or the World Health Organization (WHO). This only applies to information against WHO or local health authority advice on treatment, prevention, diagnosis, social distancing, etc.
Conclusion
This was a complete list of YouTube community Guidelines practiced and followed by YT. If any content violates these policies, you are likely to get a warning or strike. If any content creator receives 3 strikes within 90 days, the channel will be terminated. Therefore, learn about these guidelines before putting out any content.
Frequently Asked Questions
What Are The YouTube's Community Guidelines?
The Community Guidelines are the basic guidelines on how to conduct yourself on YouTube. Your channel will be given a strike if your video breaches the Community Guidelines. Other than Community Guidelines violations, content may be deleted. A first-party privacy complaint or court order, for example.
What Are The Rules Of Posting On YouTube?
You should only post content (such as music, videos, and artwork) that you created or are permitted to use; otherwise, you risk infringing on someone else's copyright. Find out more. The copyright owner can seek a takedown request if you utilize someone else's work on your YouTube channel.
What Can You Not Talk About On YouTube?
Any content that violates violent and dangerous content or sensitive content directed at any particular individual or a group cannot be monetized on YT.