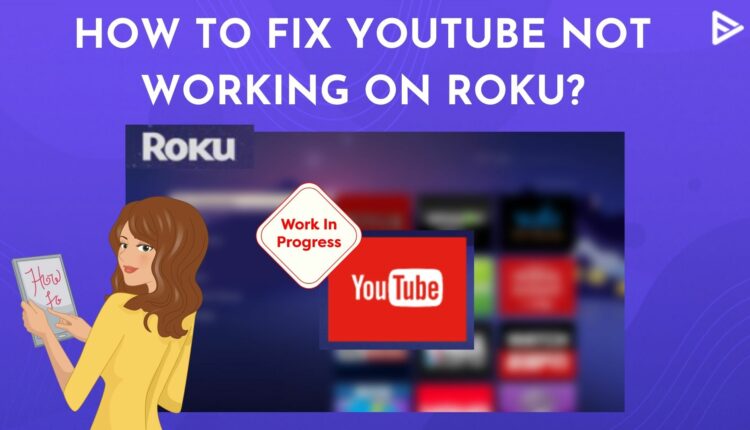 Roku TV is an excellent smart TV alternative and one of the best streaming devices for watching online content. But sometimes, it is possible that a few apps do not work due to technical glitches.  You may face the issue of YouTube not working on Roku, which may disrupt your streaming experience. When YouTube stops playing on Roku, you'll be prompted in several ways, like the app won't launch, and you won't be able to log in or watch videos.
Even if the program was functioning normally, these problems might appear randomly. However, here is a list of fixes you can try to fix YouTube not working on Roku issue.
Why Are YouTube And YT TV Not Working On Roku?
If you cannot use YouTube TV on your Roku device, it could be due to various reasons. The common solutions include fixing your slow internet connection, restarting your device, updating Roku, reinstalling the YouTube TV app, entering the correct credentials or performing a factory reset. Here are five fixes you can try to eliminate YouTube not working on Roku.
1. Slow Internet Connection
This can be the prime cause of YouTube not working on Roku. If your Wi-Fi internet connection is sluggish, you could experience difficulty in streaming YT, leading to the Roku YouTube no connection issue. If it's slow, investigate the problem and try fixing the connection to stream content from apps like YouTube TV.
2. Restart Your Roku Device
Restarting the Roku device will likely solve any existing system or app issues. It will force shut the YouTube app and restart it, along with the device. Either choose Restart from the menu or disconnect the Roku, wait a while, and then plug it back in.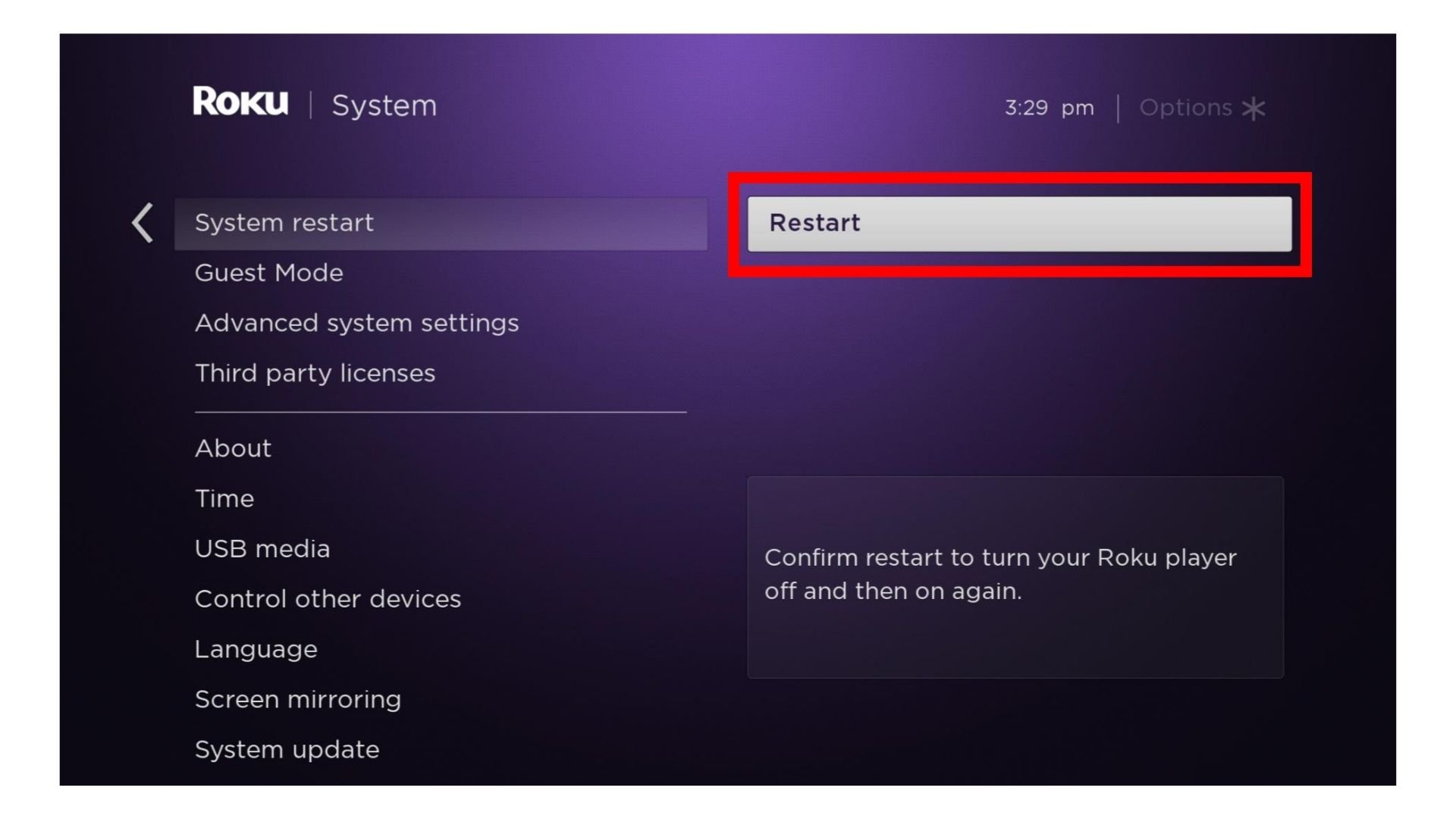 You can also try resetting your Roku device instead of restarting it to fix Roku YouTube no connection. However, remember that your customized settings will be lost if reset. You'll also need to set up the Roku device and connect to your account.
3. Update Your Roku
The YouTube app may launch correctly if your Roku is updated. The Roku player updates itself automatically. Having the most recent updates will frequently fix unforeseen issues. Follow the steps below to set the YouTube TV not working on the Roku device.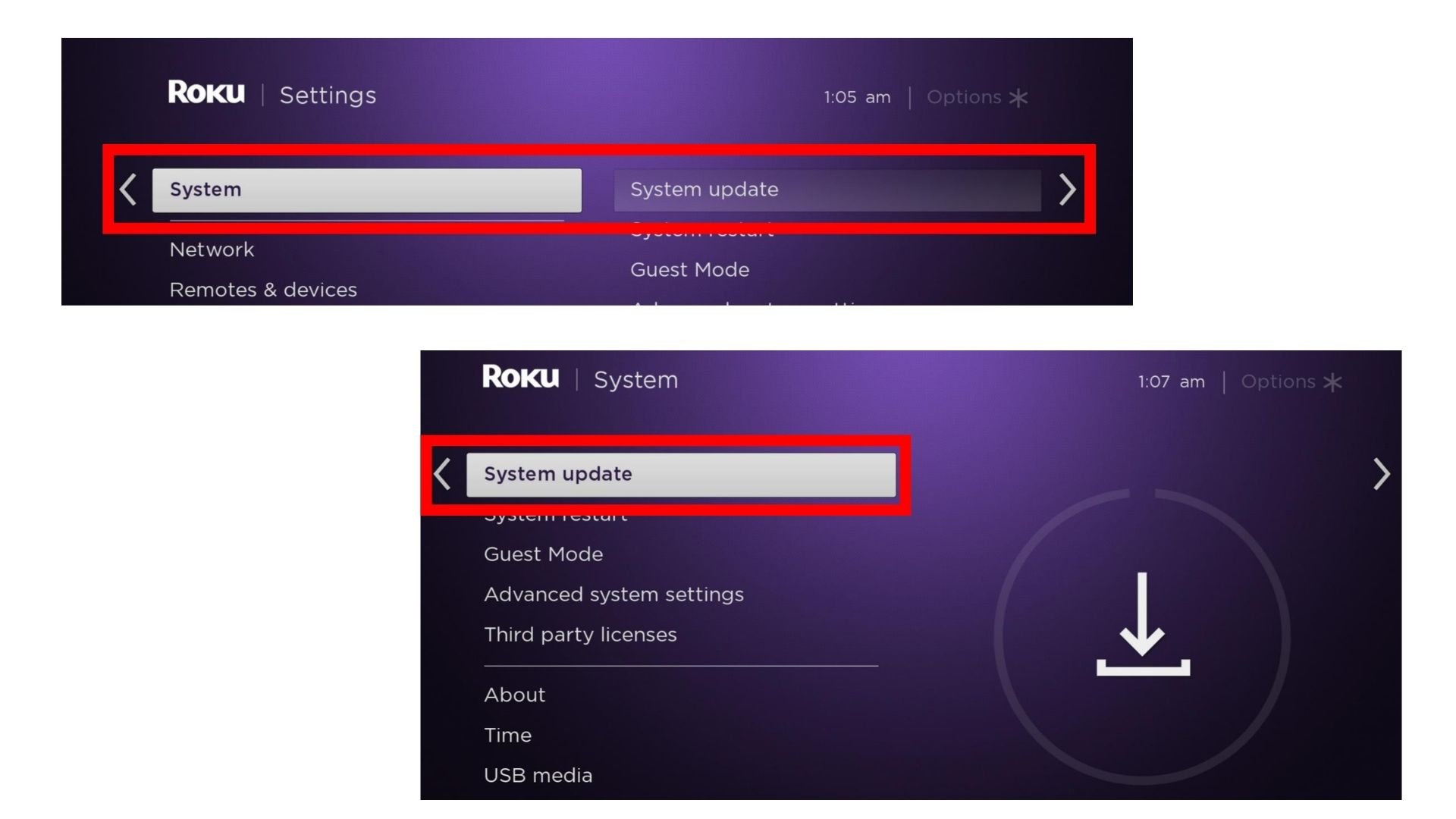 To update it, you must have access to the Roku home screen. Don't interrupt or try to switch off your Roku after you've started the upgrade process since doing so might damage the software and result in severe problems with your Roku.
4. Down Detector Tool
Using the down detector tool, you can check whether the YouTube website is down or having issues. In addition, this tool shows whether any website on the internet has any problems. In this way, you will know whether YT is not working only on your device or for everyone in general.  If it is down across different locations, you will face Roku YouTube no connection issue. You can find this tool on Google easily by searching Downdetector on your browser.
5. YouTube Is Not Working On Roku: Perform A Factory Reset
If none of the other solutions works, you should consider resetting your Roku device as your final resort to fix YouTube not working on Roku. The precise procedures to perform a factory reset on your Roku are listed below. Before you start the reset procedure, ensure your account information is backed up. For a factory reset on your Roku:
Just use Roku remote to access the Settings menu from the Home Screen.
Click on Advanced after selecting the System Settings option.
To finish the procedure, choose factory reset and then adhere to the prompts on your screen.
Conclusion
You should try the solutions stated above and see whether YouTube is not working on Roku. If the problem still persists, then you should wait and let the YT authorities fix it, as there is an equal chance that the YouTube app might've crashed. Of course, you can also report to YouTube if the problem still exists.
Frequently Asked Questions
Q1. Does Reducing YouTube Video Quality Help Fixing YouTube Not Working Error?
If your internet connection is slow, you can try changing the video quality on YouTube on your Roku device.
Q2. Is YouTube Compatible With Roku?
Yes. YouTube is compatible with Roku. You just need to connect the two platforms.
Q3. Why Can't I Sign In On YouTube Using My Roku Device?
Verify that you are using the proper username and password. If you try to log in with the wrong credentials, this will explain if the YouTube account has been cancelled or locked. If you have forgotten your YouTube password, try changing it and logging in on Roku.
Q4. Why Is YouTube TV Not Working On Roku?
One reason for YT TV not working could be your Roku software not being updated. However, Roku does not constantly update itself automatically. Thus, it is imperative to check for updates actively. To update Roku, all you have to do is:
First, go to system settings on your Roku device.
Then, go to system updates and click on Check Now.
Finally, click on Update Now to download any pending updates.