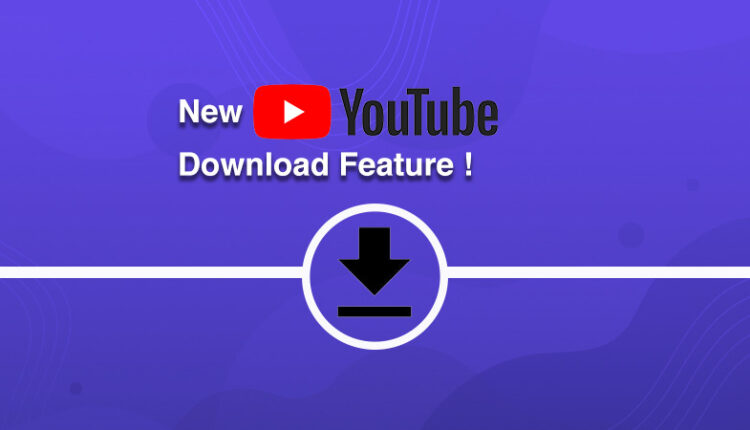 Ever wondered on how to download YouTube videos on desktop browser. YouTube is testing a new feature that allows users to download videos on browser.
Gone are the days when YouTube users had to look for modded YT versions to enjoy agreeable features like the ability to download YouTube videos for offline viewing.
Much to our bliss, YouTube is testing a new feature that will allow users to download videos on the browser. The latest feature will be available for testing till October 19th, after which the download feature will be made public.
Excited? I know I am. Here are the best ways to download YouTube videos on desktop browser.
Who Is Eligible To Use The New YouTube Feature?
The new YouTube feature has been experimentally introduced to select YouTube premium users. If you are using the paid YouTube version, you can try the YouTube videos' download feature.
However, there are some eligibility criteria to access the latest YT feature:
Computers running the latest version of Chrome, Edge, or Opera can use this feature.
You must be eligible for the test feature. To check, go to YouTube's Try experimental new features website.
Eligible YouTube Premium users will see the option to download a YT video next to the usual like and share buttons.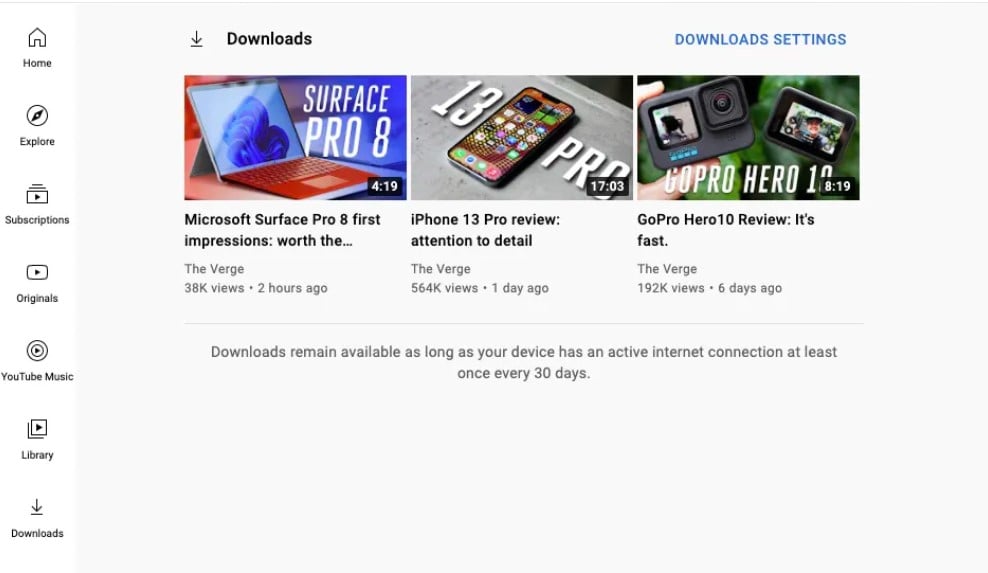 How To Download YouTube Videos On Desktop Browser?
The process to download YouTube videos on a desktop web browser is straightforward.
Go to YouTube and start watching a video.
Click on the newly available download option below the video.
Once the YT video is downloaded, Click on the hamburger option on the left sidebar.
Select "Downloads." It's just below the library option.
You can now watch the video offline whenever you wish.
The videos remain in the downloads section until you remove them. They don't have an expiry date as of now.
However, you have an option to ensure video quality. The user can choose from a range of resolutions like full-HD (1080p), High (720p), Medium (480p), and Low (144p). You also have the option to erase all local downloads from the browser cache with just one click to save space.
Why Can't I Download YouTube Videos Even Now?
As the new YouTube feature is in the testing stage, there are some limitations on who and how to download YouTube videos.
If you are a YouTube Premium user and yet don't see the download option, you are not eligible for the testing according to YouTube's testing criteria. Instead, you will get the feature when it's made public. Seems unfair, right? Well, it's what it is.
Even though the latest feature is called YouTube downloads, you can't watch the downloaded videos outside your browser. So it's more like offline YouTube videos.
If you are using a browser other than Chrome, Opera, or Edge, you won't be able to use this YT download feature. Also, you need to have the latest versions of the browsers mentioned above.
If a video is private or the creator has not given permission, then you can't download the said video.
Conclusion
At the moment, Only a few selected YouTube Premium users can download YouTube videos on desktop browser. The new YouTube feature is in the testing stage currently but is most likely to go public after October 19th. To learn more about other upcoming YouTube experimental features. Click here.
Frequently Asked Questions
Q.1 Can you download YouTube from desktop?
Yes, with YouTube Premium, you can download YouTube videos on your PC.
Q.2 Why YouTube download is not available on PC?
If you don't have a YouTube premium subscription, you will not have access to downloading videos on PC.
Q.3 Why can't I save some videos?
Some creators restrict their content from getting downloaded, that's why you might not get the option to download it.