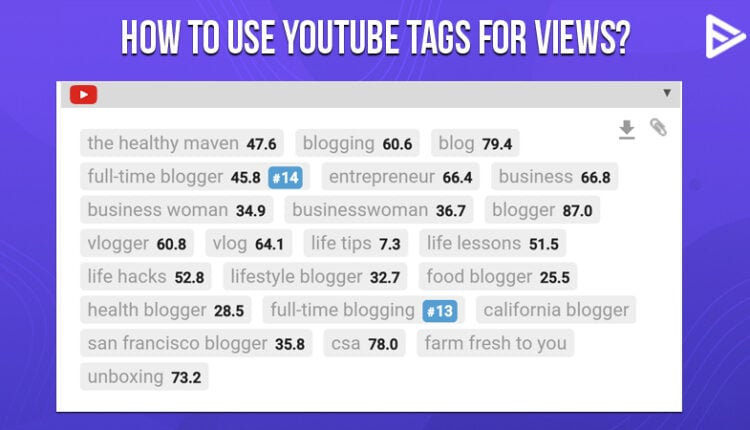 If you have a YouTube channel, you must know that you can add tags to the channel and video descriptions. Adding tags and keywords to the YouTube channel description explains what niche your channel is about. Keywords that you use in your video description are related to the content in your video. Along with those, you can also add complementary keywords. Using trending keywords while uploading videos on YouTube will surely get you more views amid the stiff competition on the platform. Let's explore the top tips about how to use tags in YouTube videos.
What Is YouTube Tags?
YouTube tags are specific keywords that help the YT algorithm understand the content and context of your video. It allows YouTube to show your video in relevant search results. YouTube tags enable the search engine algorithm to determine where to rank your video in YT search results. It also gives a hint to your viewers to understand what your video is all about.
For example, if you have chosen the cooking and baking niche and have a video about how to make a cake, you may want to use YouTube tags to get views on your video. The tags could be "how to make a cake," "cake recipe," and "baking." This helps YouTube to show your videos to people who search for such terms.
Tips To Add Tags On YouTube For Views
YouTube is a search engine; therefore, you should include keywords that you think users will type while they search. While using keywords for tags, keep these below pointers in mind:
Use Relevant Tags
The tags that you use in your video description should be related to the content. If you add irrelevant tags, you mislead your audience.
Do Not Overuse Tags
Don't overuse tags for your own disadvantage! If you use more than 15 tags, YouTube's algorithm might not allow your video to appear in the search results. Hence, avoid over-usage of YT tags.
Target Keywords
Search Engine Optimization of YT videos plays a significant role in YouTube's algorithm! Therefore, use keywords that will boost more views for your channel.
Use Short Tags
You can use long-tail keywords in your video description as YouTube tags, but do not exceed more than 3 words as tags.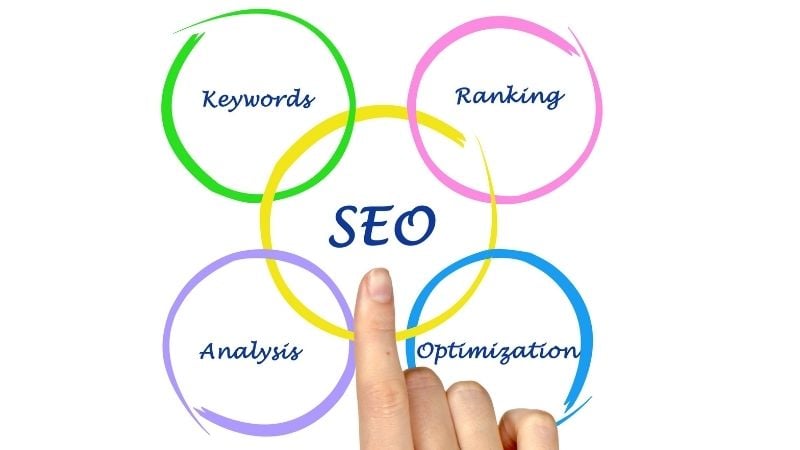 List Of Best YouTube Tags For Views
#youtubechannel
#youtube
#youtubers
#subscribe
#youtubevideos
#sub
#youtubevideo
#like
You can use trending hashtags below the description of the video. Use keywords that are related to the niche of your channel for optimum results.
Tools to Find YouTube Tags
Are you wondering how to search for trending keywords and use them as tags in your videos? You don't need to worry; here's a list of the tools that will help you find trending keywords for YouTube tags:
If you want to find channel tags for your YouTube channel, you can check out the list of tools mentioned here:
Keyword tool
YTube tool
Rapid tags
SEO Book
Keyword Keg
Concluding Thoughts
This was all about how to use tags in YouTube videos. This generation prefers sharing thoughts or expressing views in hashtags! Why not use hashtags to increase views on your YouTube videos? Do you want to increase your subscribers? Learn how to increase your subscribers in our guide! We all know how difficult it is to keep uploading trending content on YouTube, so you should better be aware of these new ideas and earn money on YouTube!
Frequently Asked Questions
Q1. What Kind Of Tags Should I Use To Get More Views On My Videos?
Every tag you use should be closely related to the topic of your video content and communicate your content category. Otherwise, your channel may come under the radar of YouTube for violating its metadata policy.
Q2. Are There Any Limitations Or Guidelines For YouTube Tags?
You can use as many tags as you like, provided it falls under the total character limit, which is approximately less than 400 characters. Most videos usually have a minimum of 3 to a maximum of 8 tags.
Q3. Can I See Which Tags Are Used In Other Popular Videos For Reference?
Yes. You can always check the tags your competitors use to rank their videos higher. To see the tags on a YT video, open the video page on Google Chrome or Firefox. Right-click on the page and click "view source." Press "Control F" and type keywords in the search bar that appear to see YouTube tags used in that particular video.
Q4. Should I Use Single Word Tags Or Longer Phrases As Tags?
You can use a combination of both specific and broad tags for your videos. The more relevant your tags are, the easier it is for YouTube to match your video with user search queries.