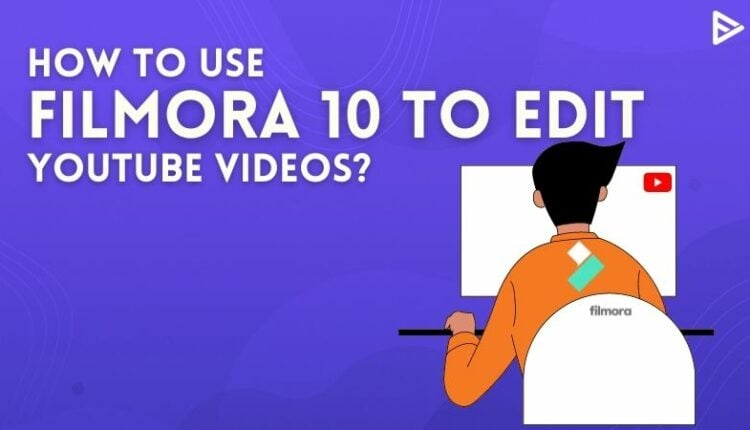 Filmora 10 is one of the best video editors to edit videos and Windows and iOS. It is specially designed for Windows 10 users. Here's how you can use Filmora for windows 10. Let's understand the features of Filmora 10.
How is Filmora 10 best for Windows 10?
The newest release of Filmora 10 is compatible with Windows 10 and a perfect selection for both, beginners and that are pros in video editing. The best thing about Filmora is that it offers options between two video editing modes. The easy mode, and full feature mode.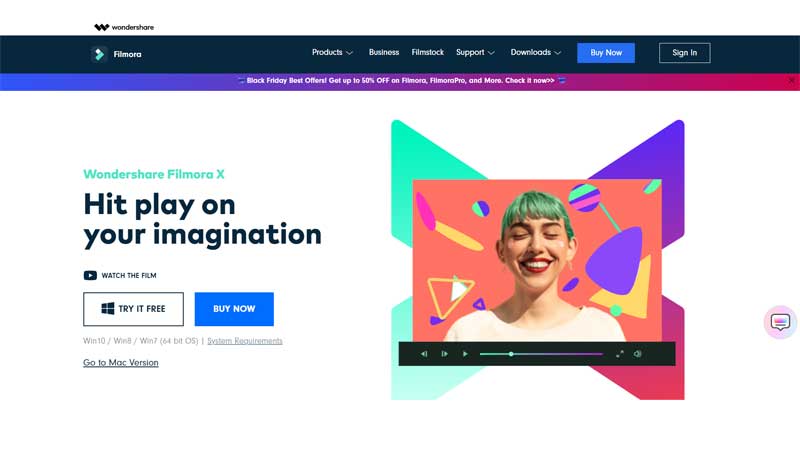 Filmora for windows 10 has multiple templates. It also enables users of any experience level to create a complete and professional project with ease. Additionally, it provides the user with a full range of editing features too!
It allows editing of video, audio, images, and the addition of text and titles. It has a very reasonable annual license fee and getting to know all of the features of this software is quite impressive. The option of paying a once, lifetime license fee that includes updates as well, makes  an ideal choice for current and future editing projects.
Video Editing Software Filmora for windows 10
Supported Input formats for Video Editing Software Filmora for windows 10
Video formats: AVi, DV, DIF, NUT, H264, FLV, MKV, PP4, M4V, PSP,3GP, MOV, MPEG,VOB, DAT, EVO, RM, RMVB, TS, TP, TRP, M2TS, WMV, ASF, DVP-MS
Audio formats: AAC, AC3, APE,AIF, AIFF, FLAC, CUE, AU, AMR, OGG, WAV,DPE, MKA, M4V, M4A, MPA, MP2, MP3, RA, WMA
Photo Formats: JPG, JPEG, BPM, PNG, JPE, GIF, DIB, JFIF, TIF, TIFF
Supported Output formats for Video Editing Software Filmora for windows 10
Common video / Audio formats: WMV, AVI, MOV,FLV, MKV, MP4 Video (AVC), MP4 Video (Xvid), MP4 Video (MC), ASF , ASF, M4V, Xvid, DV, MPEG-1 NTSC,mPEG-1PAL,MPEG-1 SECAM,, HTML5,DVD-Video, SECAM, MP3
HD videos: TS, TRP, AVI, MP4, WMV, MOV
DVD: DVD disc, DVD folder, ISO image file
Devices: iPhone, iPhone 3G, iPhone 3GS, iPhone 4, iPhone 4S, iPhone 5, iPhone 5C, iPhone 6, iPhone 6 Plus, iPod Nano, iPod touch, iPod classic, HTC, Galaxy s II, PSP, PS3, Wii, Xbox 360, Zune, Zen, Archos
Multiple Slideshow Templates
Automation (basic)
Visual Effects (basic)4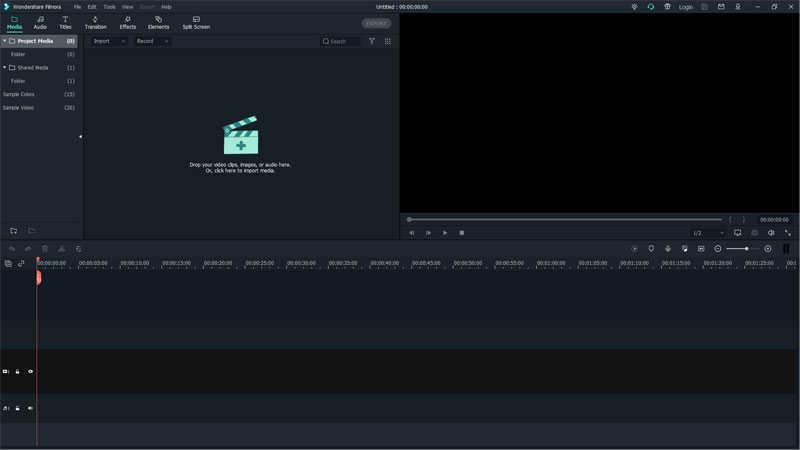 Filmora 10 free version and Filmora 10 price
The Filmora 10 free version has a free trial version available. You can download and try it for free!
The price will be $19.99 per month, $61.99 annually. It's price include a perpetual plan as well for $89.99 that's a one-time fee!
Conclusion
You should try Filmora 10 for editing even if you are a beginner or a pro!
Frequently Asked Questions
How much does Filmora 10 cost?
The Filmora X is free to use! But the paid plan starts at $19.99 per month
Is Filmora actually free?
Yes, this editing software is for pros and beginners also available for free.
Is Filmora 10 good?
yes, it is very cost-effective and has an easy user interface.
Do you have to pay for Filmora 10?
No, you can download and sign up for free!