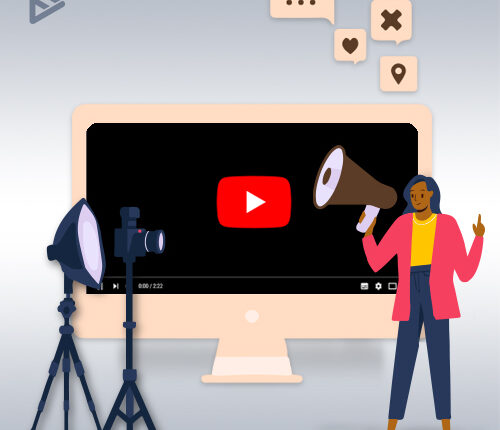 Are you looking to create professional videos at home? You will need essential video shooting equipment, but that might be an expensive affair. Aside from creativity, there are a few basic types of equipment such as lighting, mic, etc., that you will need to create great YouTube videos. Once you have upgraded your home video studio, you will immediately see the difference between your videos' quality. Suppose you cannot afford expensive equipment for video shooting. In that case, there are a few tips that will help you enhance your videos while also upgrading your YouTube channel's video quality.
If you are new to YouTube and create amazing videos for the audience, here are the basics you can start with. For those starting from scratch, you can read our blog on setting up a YouTube account and how you can use YouTube Studio to manage it.
Basic equipment needed for video shooting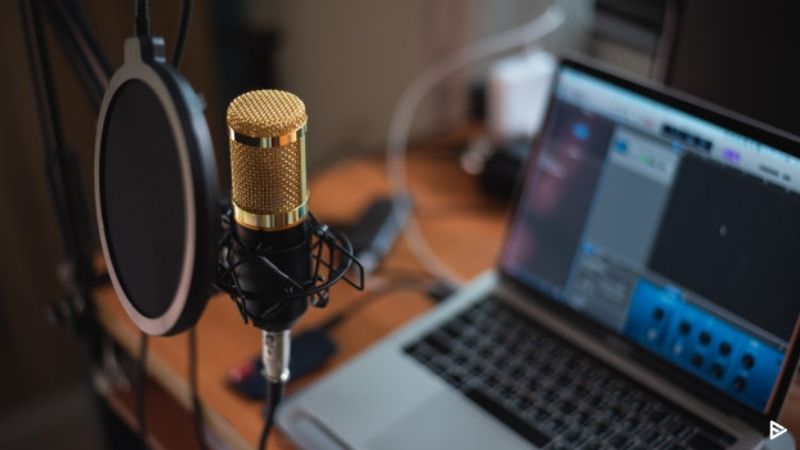 Camera
Camera Tripod
Backup Camera battery and charger
Microphone
Lighting
Teleprompter
Backdrop
Storage disk
5 best tips to upgrade your home video studio in 2023
One way to get more views on your YouTube videos is by creating high-quality videos. Now that you have the equipment needed to shoot a video at home, here are a few tips that will help you enhance your videos' quality.
Branded background
Soundcheck
Lighting
Secondary camera
Cutaways
Create a custom branded background
Creating a custom background for your videos is the best way to set your channel and videos apart from your competitors. Using a branded backdrop helps build an identity for your channel and make it look professional. Many brands use paper backdrops using their brand colors. You can use a consistent color as your background or add household items to class up your videos at home. Keeping your brand's image and aesthetic in mind, you can add paintings, chairs, ornaments, plants, etc., to build a voice for your brand.
Do a soundcheck
Sound plays a vital role in videos. If the sound is not clear, too low, or squeaky, it drives users away. You can invest in a good microphone or adjust the volume to a level where it perfectly fits your video. But a crucial part of this process is doing a soundcheck. Before recording any video, you need to do a thorough sound check to test the microphone's volume. If your home studio is a small space that might cause echoes, use some furniture to absorb the sound waves. Unfortunately, you might live in a noisy locality, in which case you can make a note of the timings when it's quiet and schedule your shoots during that time.
Use proper lighting
Proper lighting lifts any video from an amateur to a professional. If you are trying to avoid the struggle of video editing each frame because of the bad lighting, you can get yourself an affordable ring light, which will make up for the lack of adequate lighting. This will help you increase the quality of your videos. You can also rely on natural light but remember to keep your lighting consistent throughout the video for better visual appeal.
Add a secondary camera
The luxury of having a secondary camera is rare for creators. But if you have the opportunity to invest in another camera, keep it for shot diversity. You can switch your position from one camera to another to make your videos more engaging. If your primary camera focuses on a front shot, you can keep the secondary camera at a 45-degree angle. You can then edit the video shots for better effect and delivery.
Use a cutaway
Cutaways are the perfect way to transition from one shot to another at home. You can either use your hand or zoom into items to produce that effect. With this effect, you can add more thrill and edge to your videos while also avoiding the bloopers from interrupting your video footage. You can add various cutaways to make your videos more exciting and appealing. Typically, creators use this effect for short videos on platforms like Facebook, Instagram, and TikTok. But you can get creative and use it for regular videos as well based on your niche and the type of video you are shooting.
Conclusion
There! You have some pro tips to turn your videos into the next viral, and most liked the video. With home video studio setup, you can create professional videos at your home video studio in no time; without spending a lot of money. Upgrade your home studio and start shooting now for more views on your videos.
If you still aren't satisfied with the number of views and subscribers you have on your channel, you can switch to online services that help garner more views and bring more engagement to your videos. Veefly is among the best services that use the latest marketing strategies on YouTube to help you out.