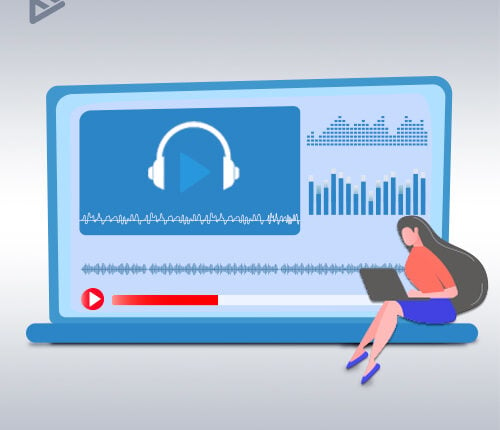 Sound plays a vital role in creating videos. The quality of the sound in your video builds a bar for your video content quality. Your video's sound completes the experience a user has with your videos. From a little sound effect to a long fledged script, every sound you use in your videos matters. Users on YouTube aren't forgiving when it comes to sound quality; they won't entertain low-quality videos and won't bat an eye before hitting the dislike button. If you are looking to gain more views on your videos, here's how you do it.
Of course, every video needs impressive visuals, but what are visuals without the sound. In this blog, we will look at a few tips to improve your sound quality.
Here are the top 5 techniques to improve your video's sound quality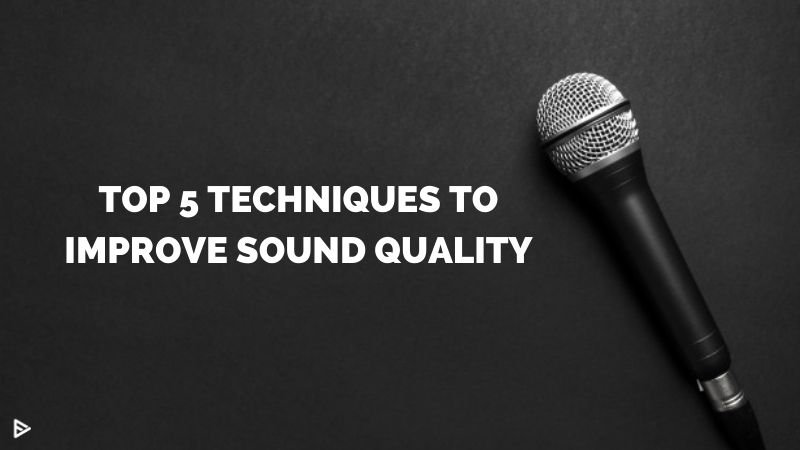 Use the right recording equipment
Avoid surrounding sound
Avoid music and VO overlap
Check input volume
Soundcheck
Use the right recording equipment
One of the most important decisions to make when buying any video recording equipment is getting the right equipment. Sometimes the microphone of your laptop or computer might not be able to catch every word you are trying to convey or might glitch while recording. You can invest in the right quality equipment to enhance your video and deliver an excellent video to your audience in such cases.
Avoid surrounding sound
Imagine watching a video with your headset on and being blasted by sounds of a washing machine, grinder, or traffic in the background. You will find yourself irritated and skip to the next video immediately without even making it to the end. This is literally what you need to avoid while shooting a video. If you cannot prevent the disruptions, you can use noise reduction tools to remove the noise from your clip and then use it in the video.
Avoid music and VO overlap
Many creators add music and voice-overs to their videos. But sometimes, when the music overlaps with the VO, it doesn't deliver the message correctly. Try reducing the music's sound when inserting a voice-over in a video. This will help your audience understand what the video is about while also enjoying the background's soothing music.
Check input volume
Checking the volume levels is a crucial part of audio recording. To do so, you need to check your recorder's input volume meter. There is a lot of software that can help you with this. You would want the level to hit the green zone for a sound, audible voice. If the level displays the color red, the audio is not clear or distorted.
Soundcheck
Finally, it is essential to do a soundcheck before recording audio. When you are done setting up your recording area to shoot a video, spare a few minutes to shoot and record a sample to check the sound quality and if it fits right with the video.
Conclusion
So go on and create high-quality videos on YouTube for your users and manage your channel with YouTube Studio to make your life easier. Make sure to follow these techniques before and while recording your videos for better viewership and ranking on YouTube's SERP.