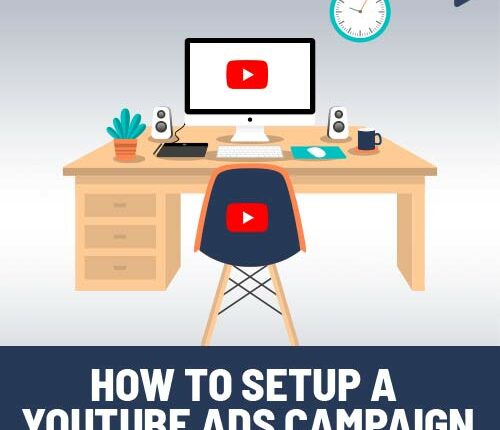 Are you looking to monetize your YouTube videos by running an ad campaign on your channel? To run a successful ad campaign, you will have to start at the basics. YouTube is the world's second-largest search engine, and 80% of users prefer videos over text. If you want to promote your channel or brand, this is the perfect platform to tap into.
Video ad campaigns on YouTube are a matter of understanding the workings and process behind building an ad. Brands like Google and Facebook are also putting a lot of money into video content and running ads through them. This blog will help you understand how you can set up a YouTube Ad campaign from scratch. So read till the end to start earning easy money through ads.
How to create a YouTube channel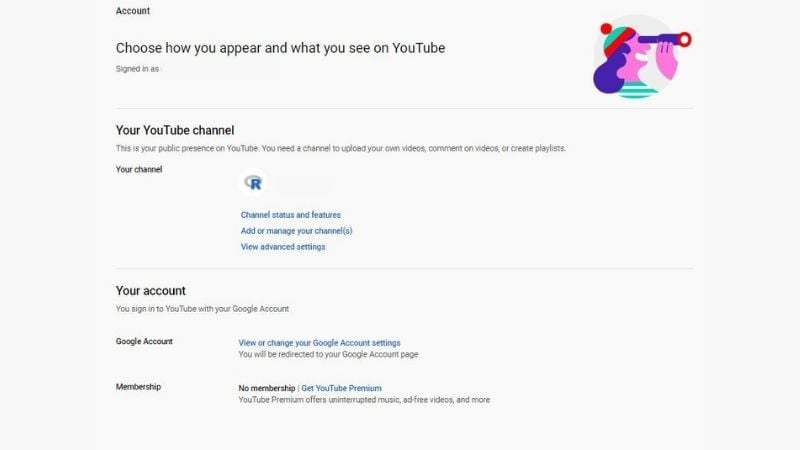 You will definitely need to create a YouTube channel to run an ad campaign. In just a few steps, you can create a YouTube channel for yourself.
Create your YouTube channel
Sign in to your YouTube account and click on the profile icon on the right side of the screen.
Go to settings; under the account tab on the left side, you can click on 'add or manage your channel(s).'
A new screen will appear showing the '+ create a channel' option; click on it.
The new window will ask you to enter your 'brand account name.'
And there, now you have a new YouTube channel.
Upload videos on your YouTube channel
Now that you have a YouTube channel start creating and uploading videos on your channel. Once you have enough watch time and subscribers on your channel, you can join the YouTube Partner Program and monetize your channel through YouTube ad campaigns.
Creating high-quality video content for your YouTube channel is not an easy task. If you are looking for ideas to create quality content for your channel, check out our blog – Top 9 video content to boost your views on YouTube. It is crucial to create videos that support your channel's niche and are relatable to your target audience. So you can keep experimenting with your content but remember to create rich content for your YT channel.
Link AdWords account to your YouTube channel
What's next? Now you need to link your YouTube channel to your AdWords account. To link your AdWords account to your YouTube channel, you need to:
Log in to your YouTube channel.
Click on the 'my channel' option under your channel icon.
Select the 'Advanced' option, under which you will see the 'Link an AdWords account' tab.
Click on that tab to complete the linking process.
You will then receive a notification on your registered email address stating that your YouTube account has been successfully linked to your YouTube channel. If you have more than one channel, you will have to repeat this process for each channel.
Create a Bidding Strategy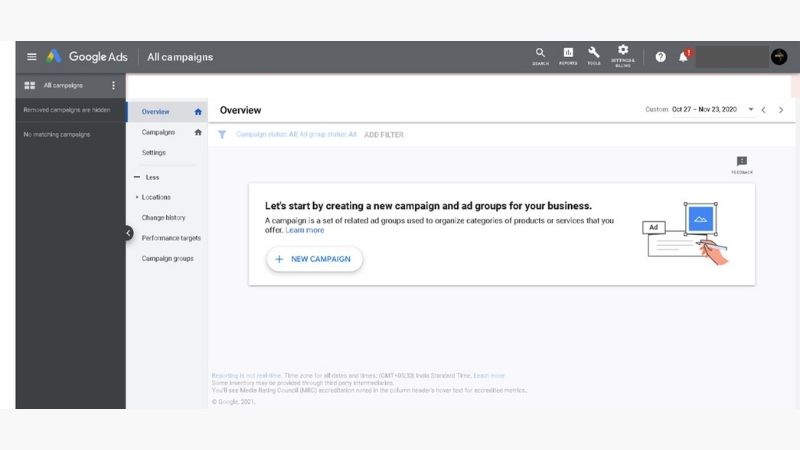 The next step is to create ads for your channel. Remember to carefully follow each step to make the most out of your ads.
Understanding YouTube's Bidding Process
You can use two bidding options to create an ad campaign for your channel – CPC (cost-per-click) and CPV (cost-per-view). Creators and brands usually prefer CPC since it is easier to optimize. On YouTube, you can only use CPV to run AdWords campaigns.
Choosing your bid
Before creating an ad, you need to know how much you are willing to pay. Every Time someone views your ad, you need to pay a certain amount, so it is important to choose your bid carefully. A good bid depends on the traffic you are looking to generate and your ads' targeting.
Steps to create a custom bid for your campaign:
Log in to your AdWords account and click on the 'All video campaigns' option.
Click on the 'targets' option, which will display a 'bid' column.
Here, click on the 'customize bids per format' to set any bid and target of your choosing.
Setting your Ad targeting options
Your ad won't be of any use if it doesn't reach the right audience. Google AdWords helps with ad targeting options that will show you video to the right people who will enjoy your video content. To do so, you have to do the following.
Topics
Your ad must be related to your video content. If you are new to the platform and confused about the topics you can choose, YouTube Studio can help you with the latest and trending topics. For example, if you are selling jewelry, it won't make sense if your ad appears on food videos. You can increase your visibility by choosing a category that your audience will enjoy. Although you cannot determine the conversion rates, choose the best targeting options to boost your reach.
Target specific YouTube videos
If you haven't run a campaign through Google AdWords before, you should know that you will have to bid on keywords that users type in the search bar. But don't forget that AdWords does have many other targeting options. When the user searches for a phrase or term related to your content, your ad will show up in the results. Using Analytics, you can identify your demographics and user behavior that run an ad suiting those options.
Create your YouTube Ad Campaign
Once you've placed your bid and set your targeting options, it's time to create an ad campaign. You can choose from the different ad formats available on YouTube and run them on a featured video of your choice. Marketers mostly assume that short-form videos perform better than long-form videos, which might be true, but this does not mean that audiences don't watch long-form videos. You simply need to target the right audience for your video ad to work. Once you know the type of ad you want to run, next focus on where you would want your ad to be redirected. It can be your YouTube channel or one of your top videos, but this video's destination needs to be made clear.
YouTube ad campaign is all about bringing in more traffic and traction. So remember to customize your ads according to your target audience and watch your conversion rates hit the roof.