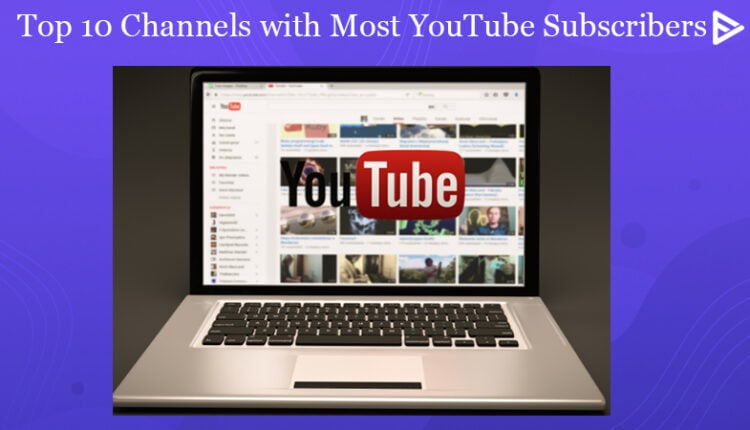 Do you know the most subscribed YouTube channels? The platform has over 38 million channels as of 2021. As a creator, you want your viewers to subscribe to your channel. To grow and monetize your channel, you need 1000 subscribers as per the YouTube Partner Program. If you're a beginner, you need to know the techniques to get more subscribers to your channel.
Initially, you should try getting a minimum of 100 to 200 subscribers organically. Once you get subscribers who are genuinely interested in watching your content, then you can grow your channel by getting paid subscribers to your channel. So, in this blog let's discuss the top ten channels having the most subscribed YouTube channels in 2021.
Top 10 Channels With the Most YouTube Subscribers List
These top 10 YouTube channels are dominated by the entertainment industry.
Let's start by telling you this is an Indian music video channel and holds the most subscribed channel on YouTube. As of December 2021, T-Series achieved a milestone of 200 million subscribers and 173 billion views.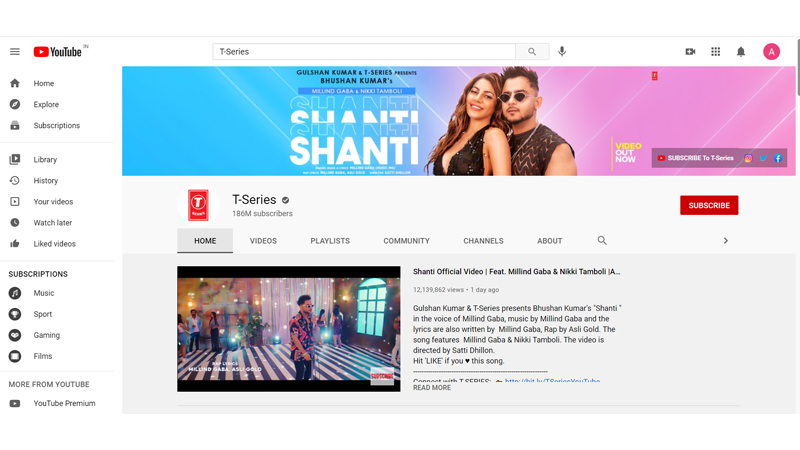 This is an American kids' entertainment channel. This channel specializes in 3D animation of nursery rhymes and kids' songs. This channel is the second most subscribed channel on YouTube.
Subscribers: 123 million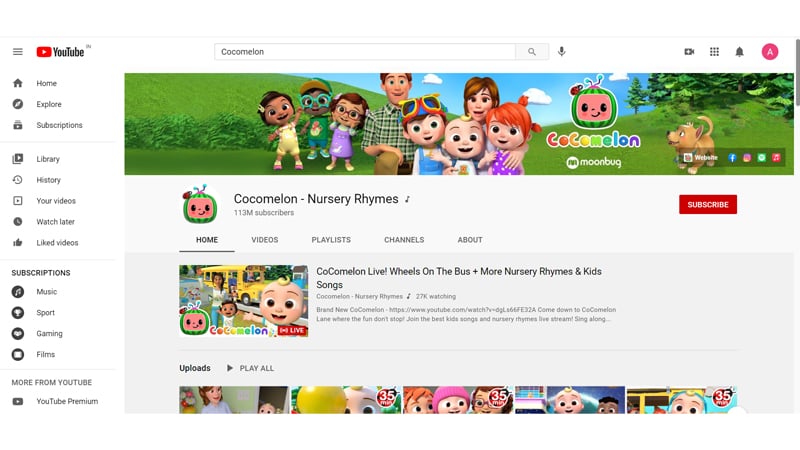 Sony Entertainment Television is owned by Sony Pictures Network India which is a subsidiary of Japanese Company Sony. It's the third most-subscribed channel.
Subscribers: 121 million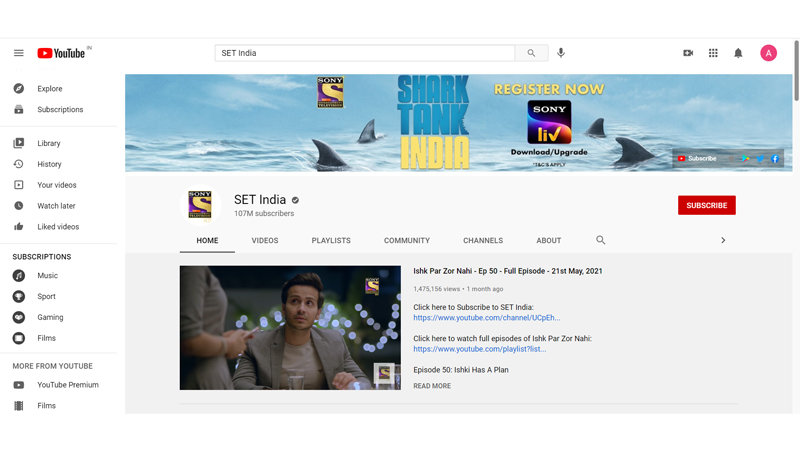 PewDiePie is a Swedish YouTuber and comedian and is an individual having the most-subscribed channel on YouTube. His channel is the fourth channel having a high number of subscribers.
Subscribers: 110 million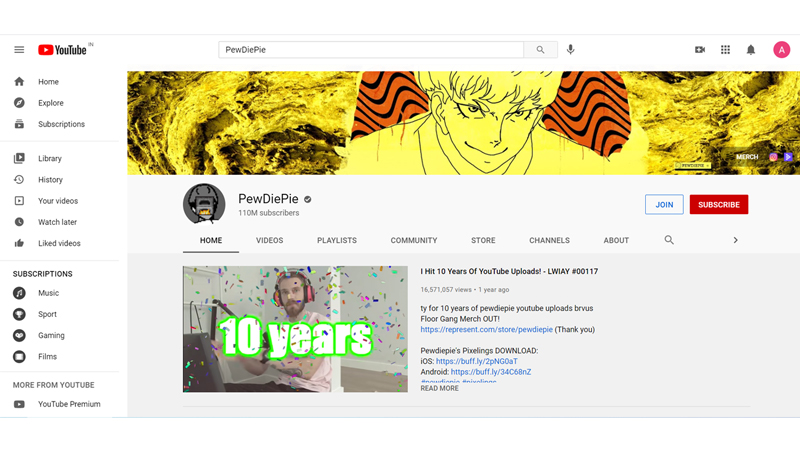 This is a Ukrainian YouTube Channel featured by a girl named Diana with her parents' support. This channel focuses on her playtime adventures with her brother. Kids Diana Show is the second-largest channel for kids. This channel has 65 billion views making it the 6th most viewed channel.
Subscribers: 86 million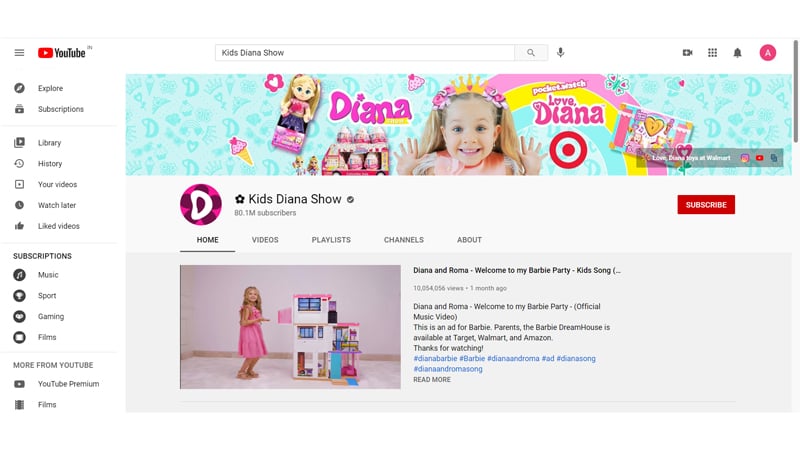 World Wrestling Entertainment Inc is an American entertainment and media company. WWE is a sports channel that promotes professional wrestling.
Subscribers: 84 million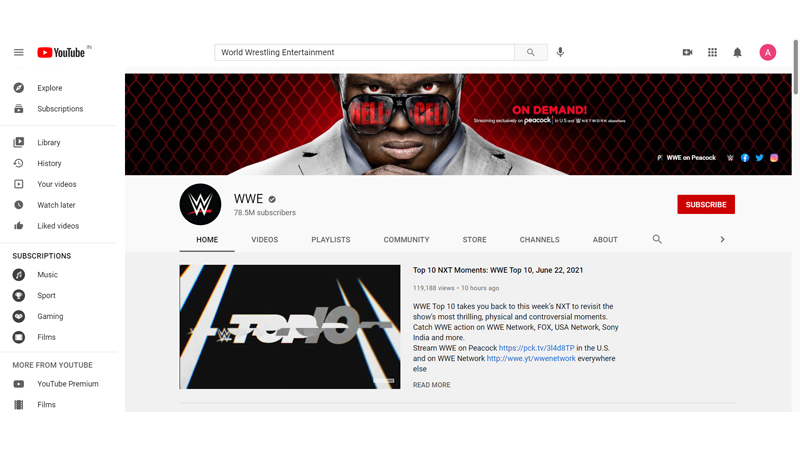 Like Nastya is owned by Anastasia Radzinskaya and her parents. She owns around four channels Like Nastya, Like Nastya Vlog, and Like Nastya Show known for kids entertainment. This kids entertainer is the seventh-most subscribed channel.
Subscribers: 82.2 million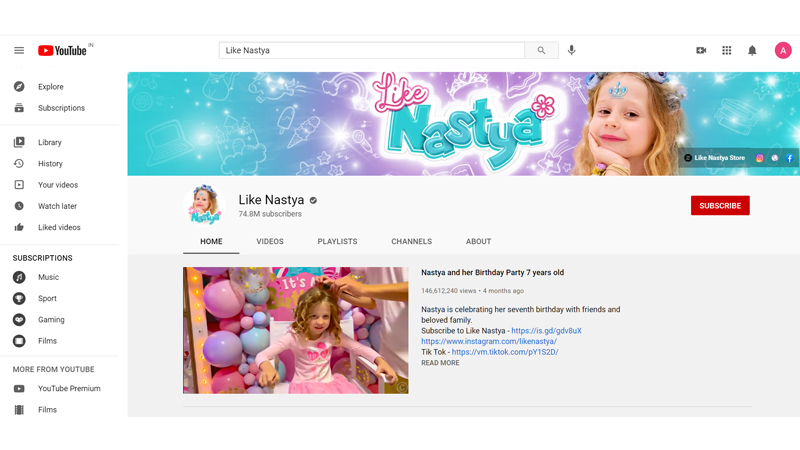 This is another Indian music channel that tops the chat for having maximum subscribers. Its and entertainment channel having shows and music videos stands eighth on the list.
Subscribers: 79.6 million
Kids' entertainment wins hearts on YouTube! Vlad and Nikki are siblings and travel, play, and participate in activities in Dubai. Christian Sergey Vashketov, Vlad's and Nikki's mother run many channels. Their main YouTube channel stands ninth on the list!
Subscribers: 75.7 million subscribers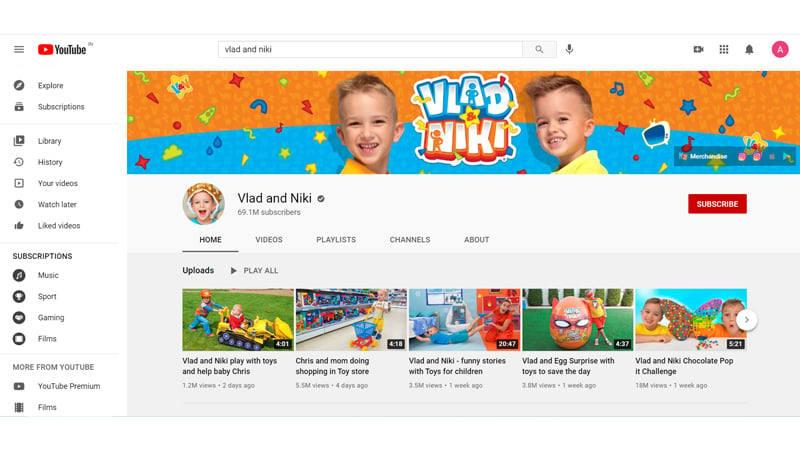 Are you a 'Do it Yourself' type of person? Do you enjoy making crafts in your free time? Well..you will love watching their videos on YouTube and Facebook as well. It has creative and short videos thus making it the tenth most subscribed channel.
Subscribers: 74.7 million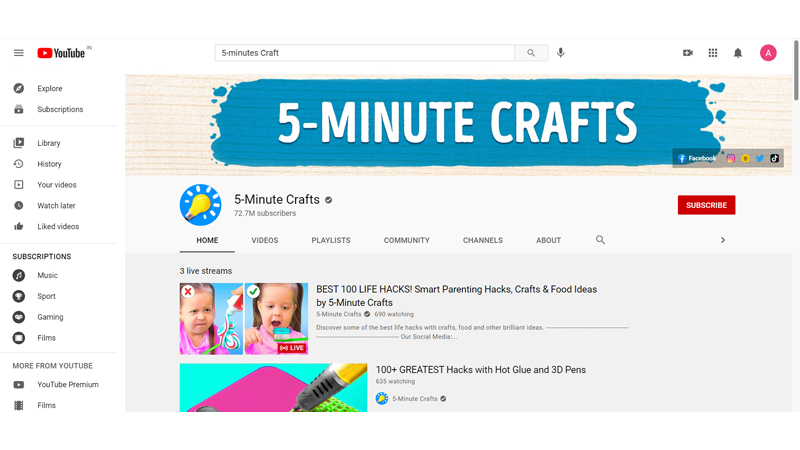 Concluding thoughts
Do you want to be one of the most subscribed YouTube channels? If you want to be one of them you need to get 1000 subscribers with 4000 hours within the past 12 months. If you want paid subscribers for your channel, read our guide on How To Buy YouTube Subscribers? Also, read these tips To Increase your YouTube Subscribers.