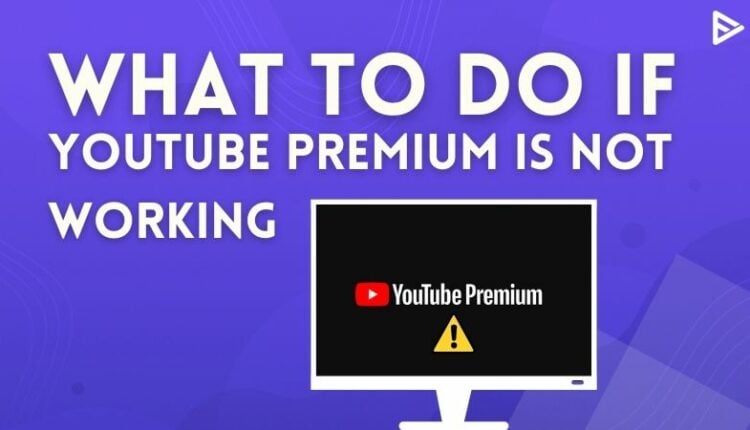 If you are paying for a premium account and yet get the YouTube Premium not working error, you might not think twice about cancelling your account. But before doing so, you need to make sure that the settings in your app or phone and the internet might not be the reason. Hence, let's go ahead and see how to fix the YouTube premium not working error!
Best 3 Ways To Fix The YouTube Premium Not Working Error
YouTube Premium Background Play Not Working
The background play feature is only available for YouTube mobile apps and only if you own a  YouTube Premium membership. Follow the steps below to resolve the YouTube Premium Background Play not working error.
Check Your Background Playback Settings
As you already know, background sound is available while the phone screen is off. But if the background play is not playing, then you need to check your background playback settings. Make sure you haven't disabled this setting in the YouTube app.
The Background play feature is available for YouTube, YT Music, and YT Kids mobile apps too!
You have to sign in to your YouTube premium account if you want to listen to the background audio with your video off. Once you turn on the settings, by default, videos will start playing in the background.
To change or turn off background play:
1. Open Settings.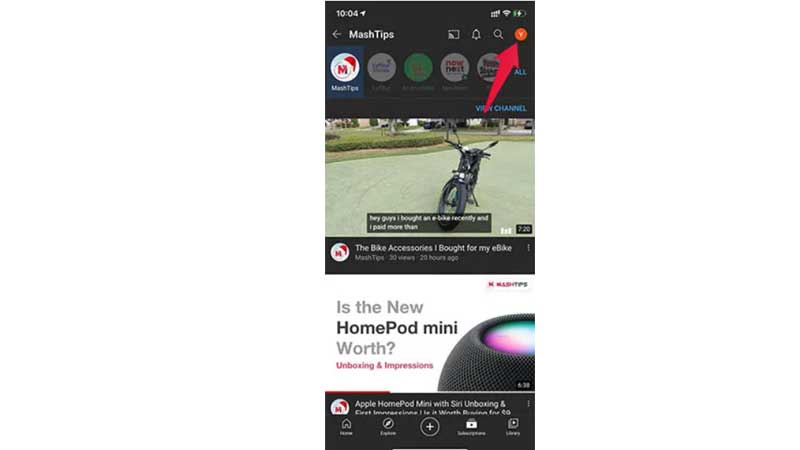 2. You need to choose "Background Play" under the 'Background & Downloads' option.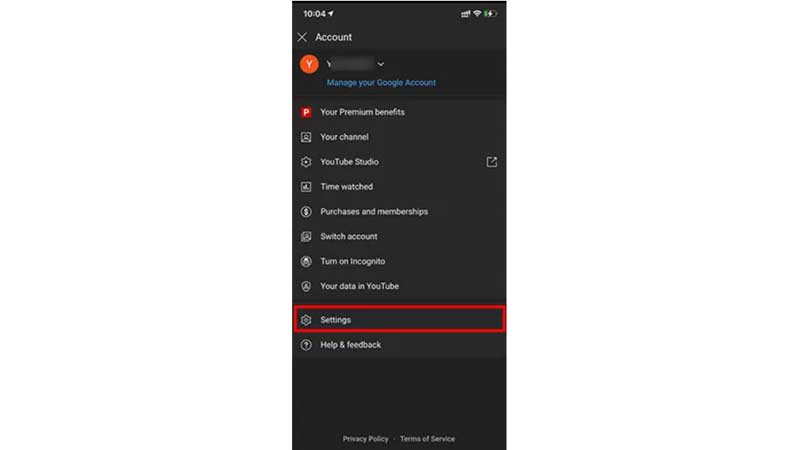 3. Then, select the below choices.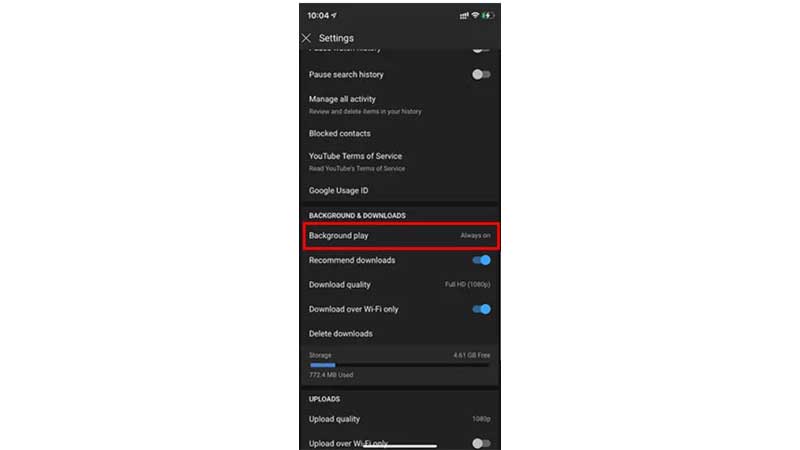 a) Videos will always play in the background: This should be On always. If you turn Off this setting, then YouTube videos will not play in the background.
b) If the Headphones or external speakers are turned on, then videos will only play in the background if your device is connected to headphones, speakers, or external audio devices.
YouTube Premium Family Plan Not Working
There might be various reasons why the YouTube premium Family plan not working issue prevails:
You Have Paused The YouTube Membership
You might have paused the YouTube membership. Here's how you can resume your membership:
Tap your profile picture
Then select "Paid memberships," or you can also visit YouTube Paid Memberships.
Click Manage membership or select any membership that you want to resume.
Tap Resume.
Click Resume again.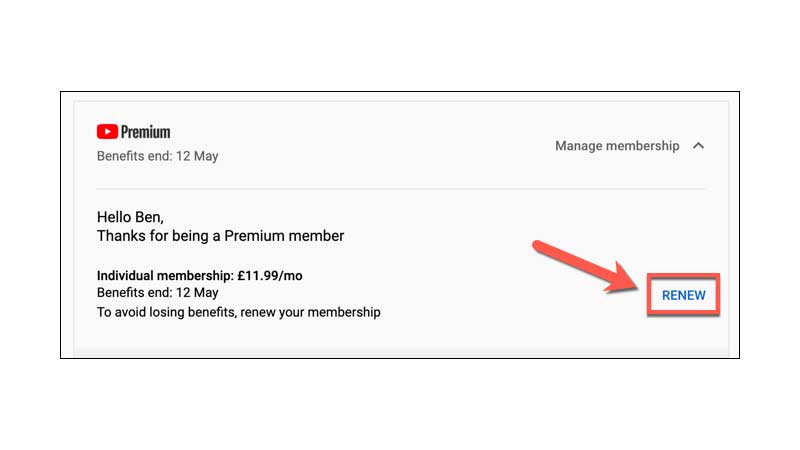 Your YT Premium Account Is Used Simultaneously
If you are a YouTube Premium member, you get a selection of free movies from YouTube Movies & shows without ads. But, to view movies, you get to stream on up to two devices at a time per premium account and can be used by four devices at a time per YouTube Premium family plan.
As a YouTube Premium member, you can only stream music-related videos on one device at a time. This limitation can apply to any video on YouTube that's categorized as music. For example, suppose you stream another music-related video from another device. In that case, you'll see an error on the first device that says, "Playback paused because your account is being used in another location." The second video will continue playing.
You can have individual Google Accounts to avoid this issue. For example, if several members of your family would like to join YouTube Premium, you can sign up for a YouTube Premium family plan. All the family members included in the family plan will get access to YouTube Premium.
YouTube Premium Not Working on iPhone
Here's what you can do if YouTube Premium not working on your iPhone error is happening:
Update The YouTube App
If the background playing has stopped, your might be using an older version of the YT app. You need to update the latest version of the YouTube app from the App Store or Play Store.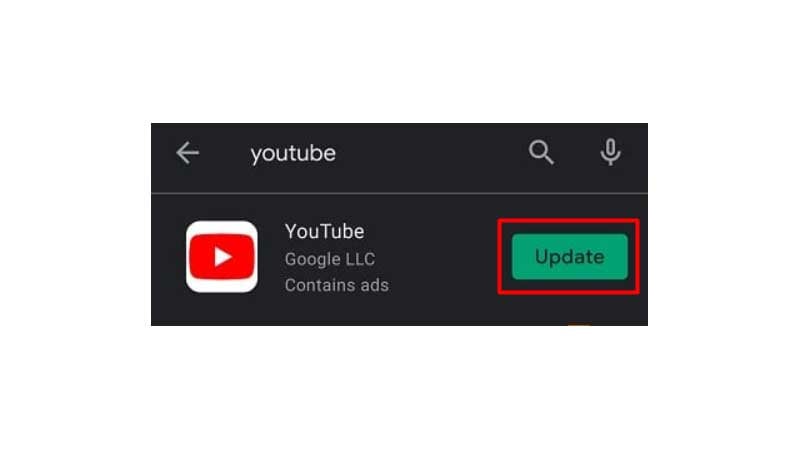 Check Your Phone Settings
Check the settings on your phone to see if you have enabled background data for YouTube.
Examine If Other Apps Are Playing Audio
Your YouTube premium background play will not work if the audio files are running in the background. So make sure you close all the background audio first.
Restart The YouTube App
If the YouTube app is running for a long time on your phone, it might cause an error on your phone because the background play on your YouTube premium account has stopped working. You can also try reinstalling the YouTube app.
Reboot Or Restart Your Phone
This is the solution that we try for almost all our app problems. You can either restart your phone or reboot it if the background play is interrupted because of your phone.
Conclusion
We hope you can try these solutions and are able to fix Youtube Premium not working on iPhone or YT premium family plan. We have mentioned in the article all the possible solutions, but if the error still prevails, then you can contact YouTube Customer Care.
Frequently Asked Questions
Why is my YouTube Music Premium not working?
Clear YouTube app cache
Restart the app and your device
Close the other apps' audio
Update the phone system and the YouTube app
How do I fix the YouTube premium problem?
Here's what you can do if you are facing a YouTube premium problem:
Check if the card information is updated correctly.
If any information is requested submit it clearly.
Try paying using a different payment mode.
You must have enough funds for the purchase.
Contact your bank if you are facing issues while paying
How do I activate YouTube Premium?
Open the YouTube app.
Sign in to the Google account to start premium membership.
Tap on your profile photo.
Click on Paid memberships.
You can also start your free trial if you are eligible.