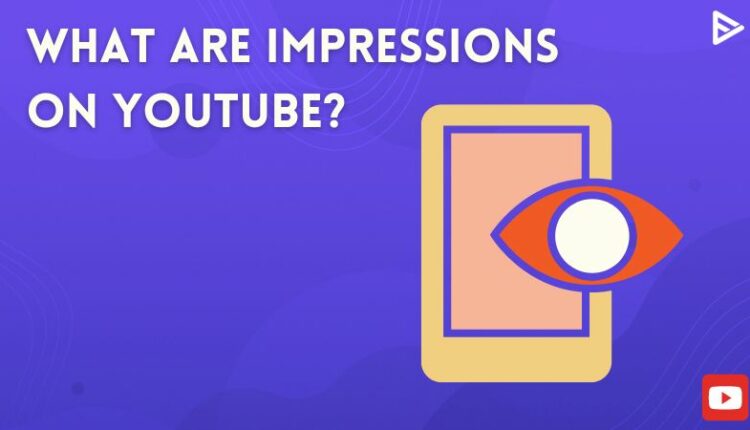 Is your question what are impressions on YouTube? Well, they are a very important part of a YouTuber's journey! Today we'll see what are YT impressions and how to check your YT impression.
As a YouTuber, metrics matter to you. While you can see your likes and follows climbing and dropping, you should know the reason behind their behavior. When you learn to draw patterns from these number is when you will have your audience figured out. Impressions are a very important metric that gives you great insight about the kind of audience you're attracting.
So today, we'll tell you everything you need to know about impressions starting with what are impressions on YouTube.
What Does Impressions Mean On YouTube?
YT impressions are not exactly the same as views.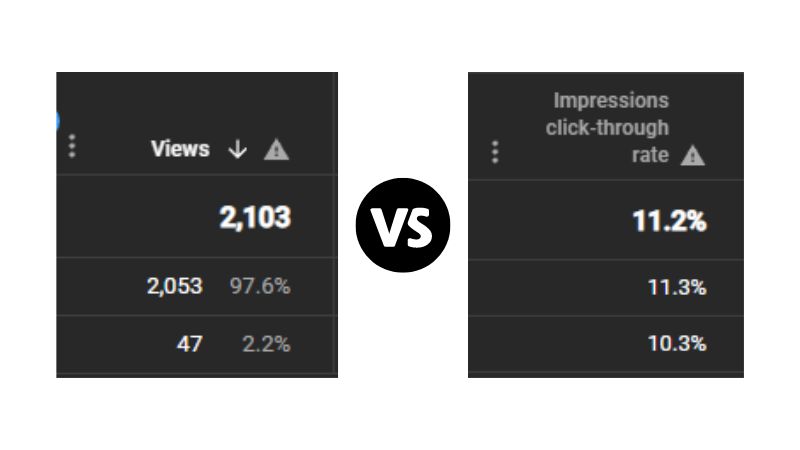 Impressions indicate the number of times a thumbnail has been seen by people. Then whether the audience clicks on the thumbnail or they just move past is not recorded by impressions.
You must be thinking, 'what's the point of impressions then if they don't tell us about the views?' The point is that impressions make it easier for you to calculate the difference between how many people came across your video and how many clicked. If people are seeing your thumbnail and not clicking something about your thumbnail might not be working. When there is a huge difference between impressions and views, you know it is time to change the thumbnail.
So now that you know what is impressions on YouTube, let's see where to find your YT impressions.
Where Can You Find Your Impressions In YouTube Studio?
YouTube studio is where all the metrics and analytics are, so that's the place you want to go to in order to find your impression on YouTube. Here are the steps to find YouTube impressions:
Open YouTube studio and select Analytics in the left sidebar.
Click on 'See more' to open the detailed analytics.
In the top right corner, select the dates you want to see the impressions of.
At the bottom half of the page, you will see Impressions in table format.
You can analyze your impressions and see the click-through rate too. These metrics will help you figure out where you are going wrong with your YouTube channel and what needs to be improved.
Are Impressions The Same As Views On YouTube?
If you're stuck on this question, you haven't clearly understood what is a youtube impression. A YouTube impression is just the view of the thumbnail and not of the video, whereas a YouTube view is a view of the contents of the YouTube video. Your impressions are always more than your views, as many people might see your YT thumbnail while scrolling through the platform, but not all of them will click and watch your video.
Frequently Asked Questions
Q1. What Are YouTube Impressions?
Views on your thumbnails are impressions on YT.
Q2. What Does The Impressions Click-Through Rate Mean On YT?
Impressions CTR shows you how many of your impressions into views.
Q3. How To Get More Impressions On YouTube?
Make creative thumbnails
Use trending keywords
Write excellent titles
Write relatable descriptions
Post at the right time
Q4. What Is Considered To Be A High And A Low YouTube Video Impressions Click-Through Rate?
Less than 5% CTR is considered low, whereas more than 5% is considered high for impressions on YT.
Conclusion
Are you a new YouTuber wondering what are impressions on YouTube? Well we hope your query is solved in the article.
Just to give you quick recap; impressions are views your videos get on the thumbnail. They are not the same as YouTube views. And you can see your YouTube impressions in the analytics bar in YouTube studios. Improve your impressions are soon you will get monetized on YouTube!