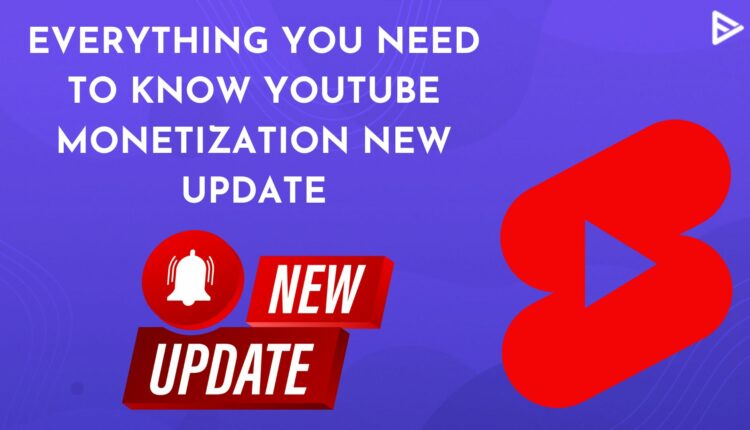 Do you know about the YouTube monetization new updates? On 20th September 2022, YT rolled out new rules for the monetization of your channel.
The revised YouTube Partner Program 2022
You can get your YT channel monetized by creating YouTube shorts.
Also, the old pattern where you need 1000 subscribers and 4000 hours of public views on long-form videos are valid.
You can earn money from YT by creator Music to avoid the music license complexities.
So let's see the YouTube monetization new updates and how to get into YouTube Partner Program (YPP).
What Are YouTube Monetization New Rules?
YouTube reviewers check the content that best represents their YPP policies. Basically, if you upload shorts on YT, you can earn money from YouTube.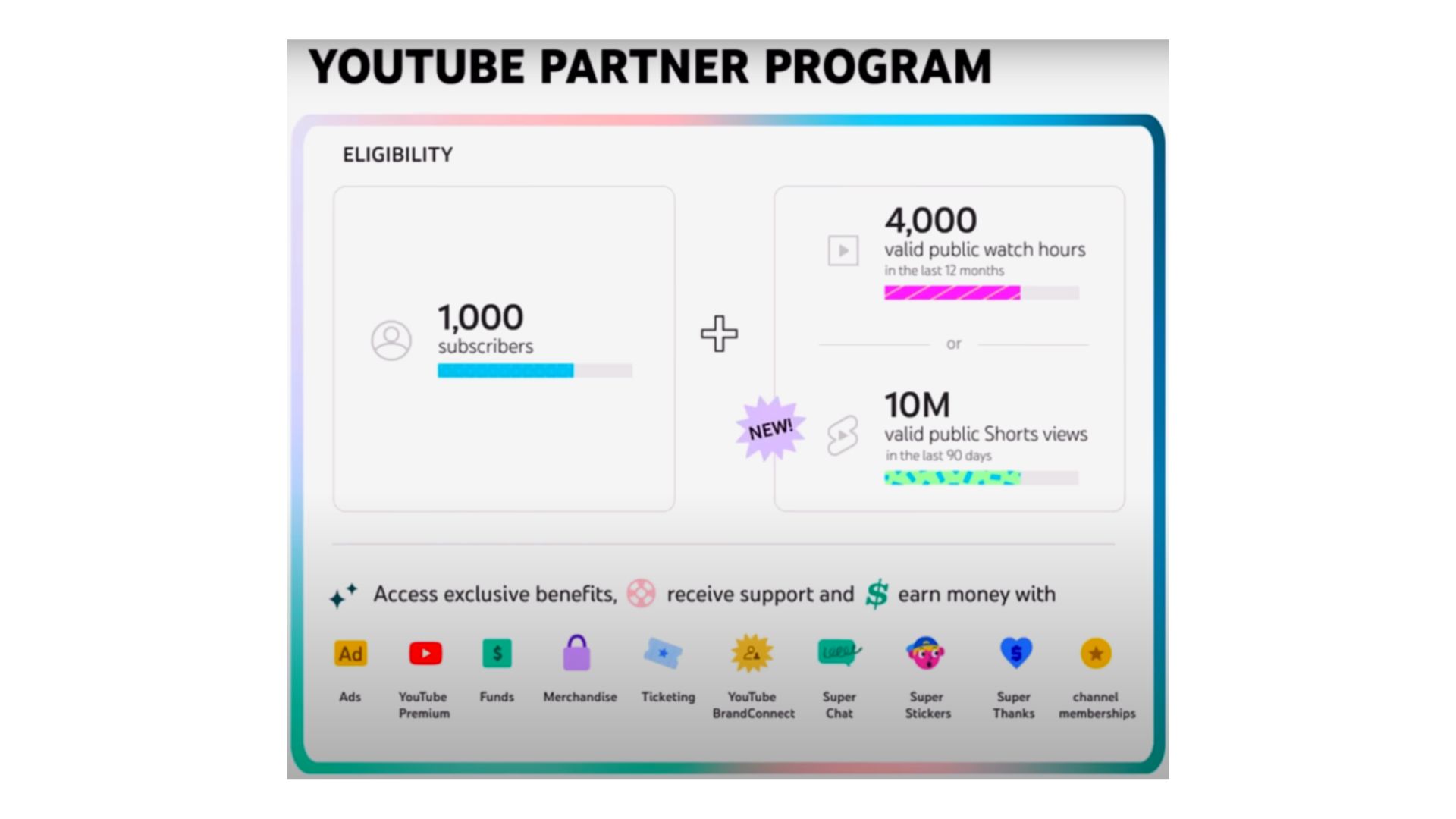 Let's look at the requirement to get monetized by creating videos on shorts:
First, you will need 1000 subscribers on your channel.
You need 10 million valid public shorts views in 3 months (90 days).
Ads will be running between videos in the shorts feed.
This revenue will help in covering the costs of music licensing.
You can also now add music to your videos directly licensed by YouTube.
YT keeps 45% of the revenue based on the share of the total shorts views, and the creators get to keep the rest of the 55%.
You are eligible to apply for YPP with the YouTube monetization new updates only if you have checked all the above points.
Frequently Asked Questions
Q1. What Are The YouTube New Partner Program Updates?
The YouTube new partner program update in September 2022 states that YT creators can earn money from their channel by creating short-form content on YouTube shorts. To make the cut in the YPP in 2023-24, you need to have 1000 subscribers and get 10 million views in 90 days.
Q2. Can I Get My YouTube Channel Monetized By The Old Requirements?
Yes, you can monetize your YouTube channel by the old method, i.e. 1000 subscribers and 4000 valid watch hours on public videos. The new update co-exists with the old requirements. You get your channel monetized by using either method.
Q3. Does YouTube Take 45% Off the Revenue If My Channel Gets Monetized To Get Into YPP?
Yes, For every 1,000 ad views, advertisers pay a specific rate to YouTube. Then YT takes 45%, and the creator gets the rest. Some subjects, like personal finance or cryptocurrency, can boost a creator's ad rate by attracting a lucrative audience.
Q4. Why Can't I Sign up For The YouTube New Partner Program?
Your channel does not meet the requirements, or the reviewers have kept your channel on hold. Remember, your YT channel does not get early access to YPP. Hence, Your YouTube channel cannot get monetized or get in the YPP.
Conclusion
We have covered everything you need about the YouTube Monetization New updates. In addition, with the New update, you can add music to your videos at a very affordable price that YouTube licenses. This gets rid of the copyright issue.
To sum up, You can create shorts like Instagram reels to get your money from YT. However, with the new update, you will need 1000 subscribers and 10 million views on the short-form content in 90 days. Also, follow all the community guidelines to monetize your channel on YouTube. So That's all for YouTube monetization new updates.