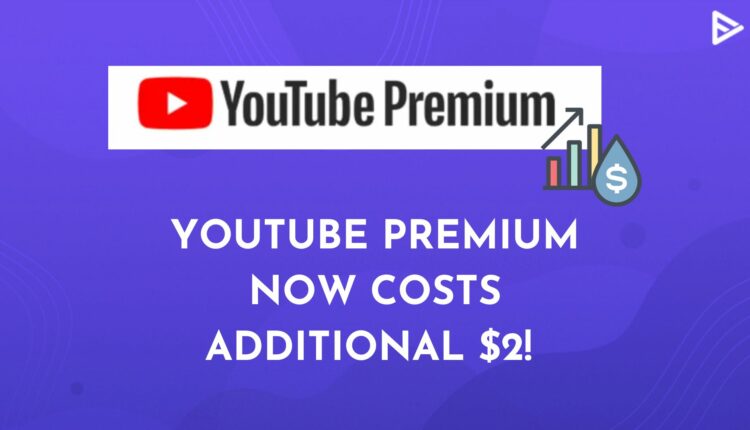 All YouTube Premium subscribers will be paying $2 extra for their YT Premium subscription as the platform silently adds up to its prices. YouTube Premium price increase is another change that YT Premium users will be seeing along with many other platform changes. The platform has not made an official announcement. However, the newer prices will apply to all new and ongoing YouTube Premium subscribers.
YouTube Premium now costs $13.99 per month and $139.99 annually. Keep reading the blog for even detailed price listings of the Premium version of YouTube and YouTube Music.
What Is The YouTube Premium Price Increase Update?
As mentioned above, YouTube Premium has increased its monthly and yearly subscription prices. Earlier, YouTube used to charge $11.99 monthly to its Premium users, with a $2 hike now, the monthly charge goes up to $13.99. The platform also introduced an annual subscription to YouTube Premium in January of 2022, which is priced at $139.99 now with a $20 hike.
YouTube Premium cost increase has caused a swirl among users, especially among iOS users. If you're using YouTube's iOS app, then the subscription costs $18.99 monthly. There is another plan that users can choose, which is the Family plan that goes for up to 5 family members (all 13+ years) and is priced at $22.99 per month. 
YouTube has not announced these price updates. However, all the users will have to pay from them starting their new billing cycle. The best part still is that any YouTube user who wants to turn to Premium can do that easily by starting a free one-month trial. Here, the platform offers all the Premium features free for one month. So that you can experience the difference yourself before fully committing to any plan.
If you're a student enrolled in any university, you can get a student discount plan that is now priced at $7.99 per month. You just have to verify your student eligibility documents, and you're good to go!
Other Hikes Along With YouTube Premium Price Increase
Along with the YouTube Premium price increase, the platform has also hiked prices of YouTube Music's premium version. Earlier, Premium Music used to cost $9.99 monthly, and now it is priced at $10.99 per month.
YouTube Music is already undergoing several changes, including introducing new mood filters for easier access to many songs. Earlier, they added a "Podcasts" filter to their home page. Now their latest update is adding 5 new mood filters, including "cry" and "romance", so that users can find similar mood songs quickly.
Conclusion
YouTube Premium price increase applies to all new billing cycles, but the price hike is unliked by many. Subscribers are confused about the price hike since no official statement has passed. However, this is the first time YouTube has increased its prices after 2018. And these prices are reflected on the sites for users to see.