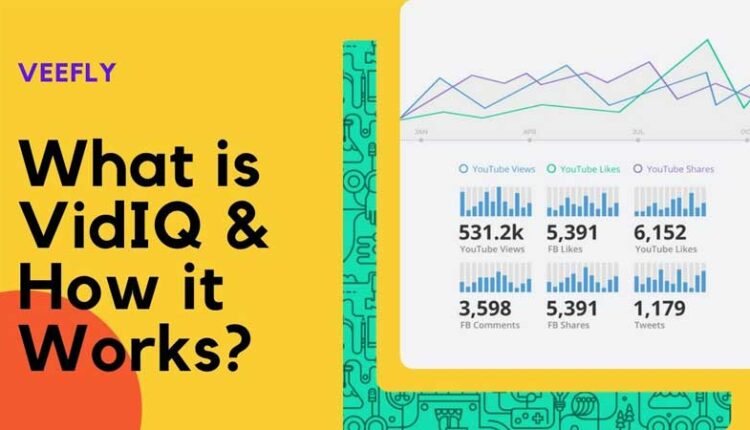 With good content and SEO techniques, ranking your videos higher on the YT SERP becomes easier. If you do not have a proper strategy, VidIQ can help you create one. Tools like this are important to beat the competitive world of YouTube so you can create your online presence among your target audience. This blog will walk through the complete guide on what is VidIQ and how it works to grow a  channel.
What Is VidIQ, And How Does It Work For YouTube?
VidIQ is a SaaS product created to help YouTube creators find topics and keywords for their YouTube videos. You also get the VidIQ Google Chrome extension, which you can use to analyze YT analytics data. It provides effective features to help you generate maximum views and subscribers on your channel. Here are some of the features that will explain how the tool VidIQ works.
Best Keyword Research Tool
If you type a keyword in the search bar, VidIQ will provide you with key data on that word. For example, if we insert a 'dance' in the search bar, we will get a list of related words, how many people search with that keyword, and how many videos are competing with the keyword. It also suggests adding trending keywords in your video title and description. VidIQ provides a list of keywords that the trending videos have in the same niche.
Suggest Trending Videos
Once you add VidIQ to Google Chrome Extension, you insert a keyword in the search bar on the topic you want to create a video on, and this tool will give you a list of 10 trending videos related to the topic. For example, if you make a dance choreography video, insert a keyword in the search bar to see the latest songs on which you can make videos.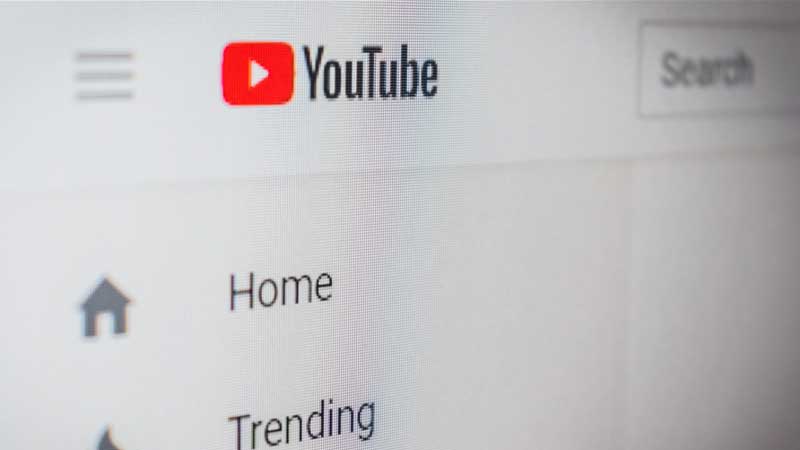 Channel Analytics
The dashboard gives you an overview of how your channel is doing, like the number of subscribers, views, and comments your videos have received. It also helps you analyze where your video receives views (suggested videos, search results). The most remarkable feature of VidIQ is that it provides you with a list of channels that your YT channel is competing with!
Provides Accurate Timing
This is one of the best features that VidIQ provides. You can search for the best time to post videos and might get a list of time zones where you can post videos on your channel. But VidIQ analyses the accurate time when most of your subscribers are active on YouTube.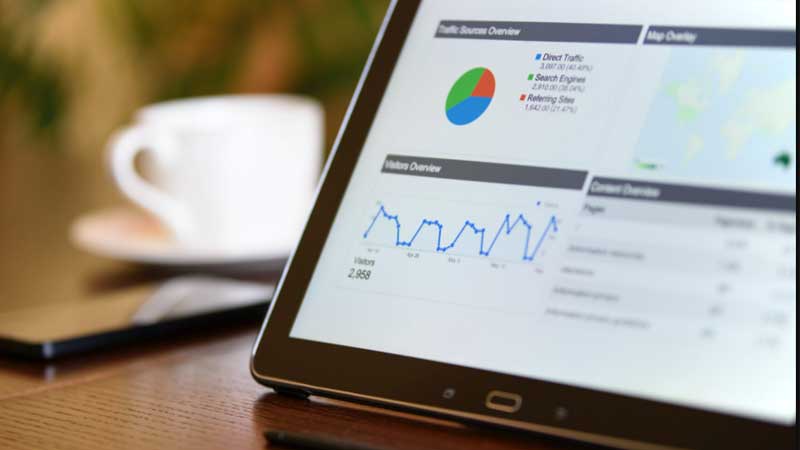 Detailed Report Analysis
The report gives you an overview of the number of views, likes, and comments all the videos on your channel have received. You can keep updating keywords and tags in your video description by clicking the 'edit' icon. If your subscribers have a VidIQ extension on their Google Chrome extension, it allows you to view the content your subscribers are watching when they are not watching your videos. People tend to watch random videos on YouTube, but at least this gives you an overview of what most subscribers are interested in watching.
Best Time To Post
Uploading videos on YouTube constantly is good, but knowing when to post is crucial. This is a cool little feature that no other SEO tool has. VidiQ tells you the best time to publish videos and when your subscribers are most active so you can generate maximum views.
Top Playlists
Seeing how your playlist performs is impossible, and that's when VidIQ becomes handy. You get the data in the world on each video but not the playlist. But that doesn't lessen the importance of the playlist, and this is why it is included as one of VidIQ's best crucial tools.
How VidIQ Works: Pros And Cons
Here are some pros and cons of VidIQ if you commit to using its remarkable features.
Pros
1. The first advantage of using VidIQ is getting access to additional features like subscriber count, the toolbar quick stats, and the like-to-dislike ratio on every video.
2. The video analysis tool of VidiQ offers you a detailed insight into the video in a sidebar, which makes it user-friendly.
3. VidIQ's channel audit tool, on the other hand, gives you data about teh information you need to know to understand what's working for your videos. Using the tool gives you excessive information about the video.
4. Surprisingly, the tool can trace trends, phrases, and research buzzwords for clients, which helps the creator detour the trial and error phase.
Cons
1. Since VidIQ renders exclusive services, the tool charges are expected to be high. However, it's ideal for an agency or company.
2. The second fact about teh tool is that it is only available for Chrome and not for the other browsers.
3. VidIQ happens to have a confusing user interface and below-average performance for creators sometimes.
4. The tool is widely made for seasoned YouTubers and not beginners.
Conclusion
Now that you know what VidIQ is and how it works to grow your channel, you can simply sign up for a free version of the Google Chrome extension and get all these benefits free of charge. The paid version is divided into:
VidIQ Pro: The pro version provides the past data, the keywords that were in trend, provides new ideas for video creation, and promotes your video with the best description campaigns

VidIQ Boost: Unlimited access to all the pro version tools and boosts your videos with recommended keywords to optimize tags, titles, and descriptions.

VidIQ Boost+: Personalized coaching is available for content creators. 
Frequently Asked Questions
Q1. Does VidIQ cost money?
VidIQ has three pricing editions, from $7.50 to $415. This classifies Cloud Pro, Cloud Boost, and Cloud Boost+.
Cloud Pro costs per month: $7.50
Cloud boost costs per month: $39
Cloud boost+ costs per month: $415
Q2.

How do I grow my YouTube channel on VidIQ?
VidIQ for YouTube provides the best features to grow your channel. A few of them are effective keyword tools, channel audit tools, competitors tools, trend alerts, most viewed, etc. These will help you create high-quality content for your channel and drive visitors to your YT page.
Q3. How much is VidIQ vs TubeBuddy?
There's a never-ending debate about which is better: VidIQ vs TubeBuddy? However, most users suggest using TubeBuddy for the channel's growth. This is because TubeBuddy's pricing is comparatively more cost-efficient than VidIQ's. It costs $3.20, less than VidIQ's minimum of $7.50 monthly.
Q4. Is VidIQ only for YouTube?
It is a SaaS tool that helps YouTube creators to find trending topics and keywords for their videos. This platform offers YouTube tutorials for creators to upgrade and enhance their YouTube channels. It also has a Google Chrome extension that allows YouTubers to analyze and understand YouTube analytics.