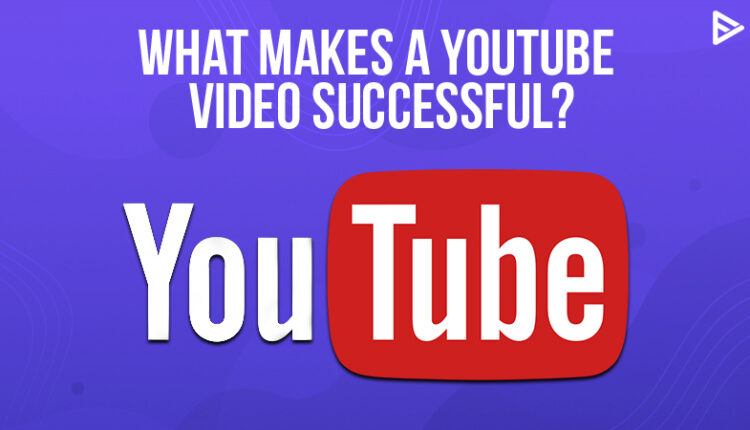 Many creators wonder what makes a YouTube video successful. YouTube is the world's largest video-sharing platform, which means it is as competitive as it gets. There are a lot of elements that go into making a high-quality viral video. In this blog, we will look at those elements and help you grow your YouTube channel and get more views on your videos.
5 Elements of a Successful YouTube Video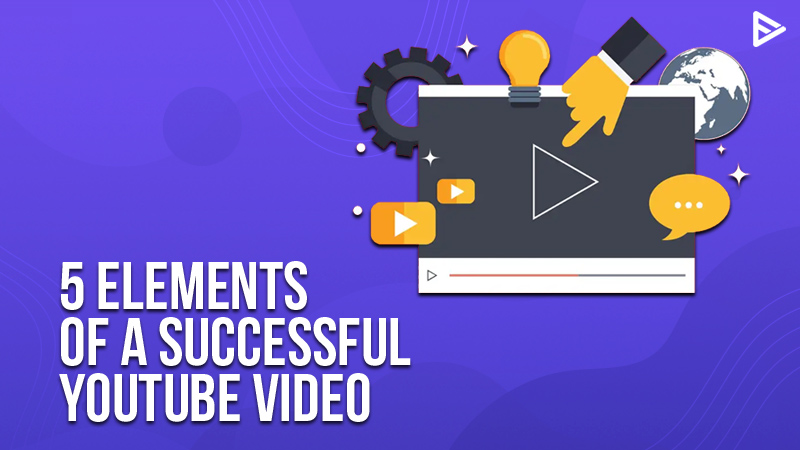 YouTube is a marketer's ultimate weapon. Global brand and well-known YouTubers stand by it, here's why:
YouTube has more than 2 billion users, which means a large audience with infinite possibilities for your content.
More than 80% of the users belong to the age group of 18 to 45, which means they are looking for more on the platform.
With people preferring videos over static images, YouTube is the best platform for brands to explore video marketing.
More than 300 hours of video content are uploaded on YouTube every minute.
In addition to this, the better your videos, the higher the chance to get featured on Google's search result page. Now that we've covered why YouTube is an important platform for you to be on let's look at how you can create a successful YT video.
Add branding in your videos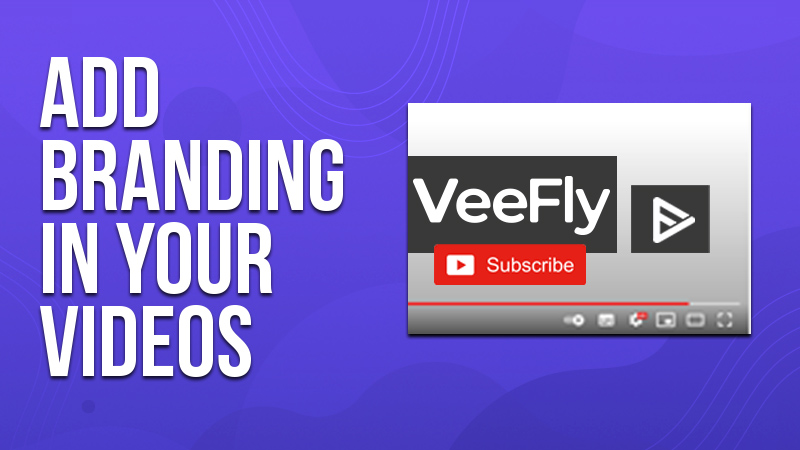 Branding is a crucial part of marketing as it builds an image and creates loyalty among your audience. When creating a YouTube video, make sure into your brand's identity at the beginning of the video to remind them of your brand. Leaving such visual imprints of your brand will make your users stick to your YouTube channel. Even if they don't remember your channel's or video's name, they will surely remember your brand. Later, you could also switch your YouTube channel to a brand account.
Create an attractive intro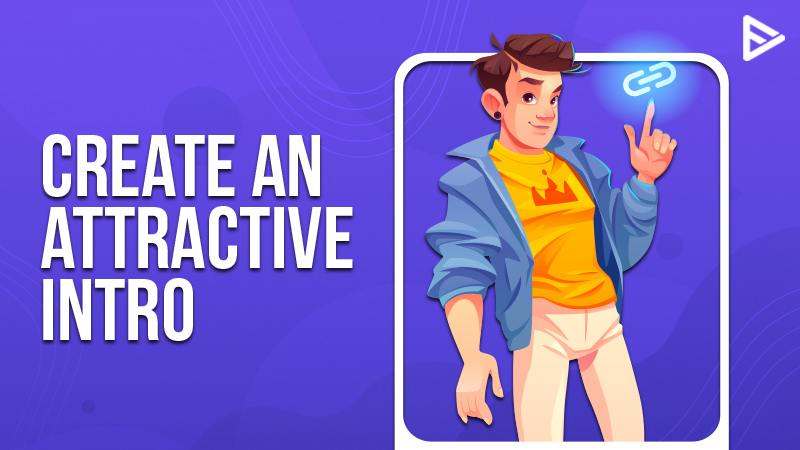 According to statistics, most users leave a YouTube video in the first 10 seconds. This is why in any video, an intro plays a vital role. Your intro needs to be intriguing, relatable, and exciting enough for the users to get hooked. You can start with exhibiting a problem and then take them on a journey of solving that very problem. This will build the trust factor and makes your video content more valuable.
Include background music
Imagine watching a video without any sound or music, Boring! Want your audience to enjoy your videos and watch them till the end? Add some music. Background music needs to be subtle or soothing to the ears depending on the type of video. Set the mood with your music and try to build an emotional connection with your viewers.
Choose your soundtracks wisely, and most importantly, legally. You wouldn't want your channel to face any copyright issues. If you are struggling with finding the right music for your YouTube videos, here's a blog that will solve that problem. Read "How To Use Copyrighted Music On YouTube Legally."
Add Call to Action buttons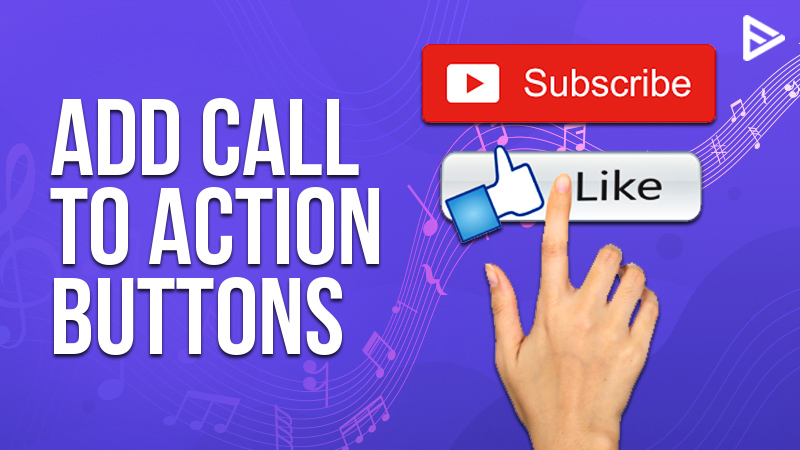 YouTube viewers are impatient; they don't like staying on one video for long. If they end up on your video, you need to make sure they interact with it. To make the viewers want to engage with your YouTube videos, you will need some CTA buttons. But do so creatively since engagement tends to drop significantly after one minute. Instead of inserting CTAs at the end, remind them to like and subscribe to your channel in the first few seconds.
Short YouTube videos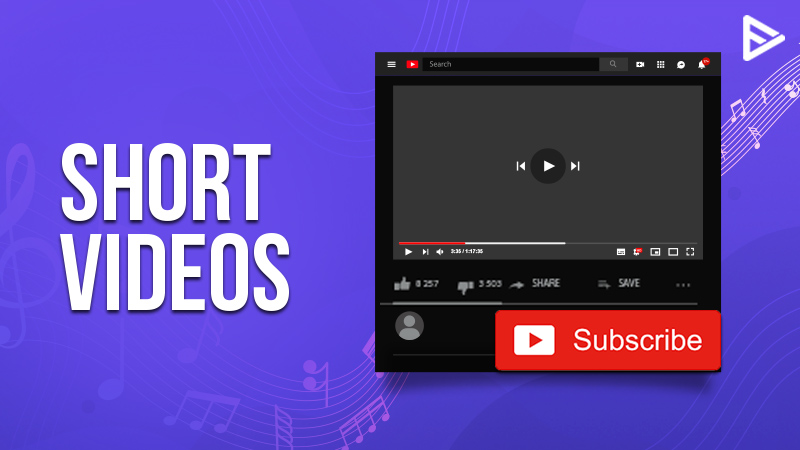 If you have just started a new YouTube channel, upload short videos to build an audience base. Users mainly check the duration of a video, as they want their information quickly and without any interruptions. Don't ignore the importance of a video's length, as YouTube's filter does include search based on a video's duration.
Takeaway
We've reached the end of this blog, and here's a summary of the points mentioned above to create a successful YouTube video. Remember to add branding to your videos, and eye-catching intro to keep your audience hooked, some soothing music, CTA buttons, and keep them short. Do all this and watch your views hit the roof.