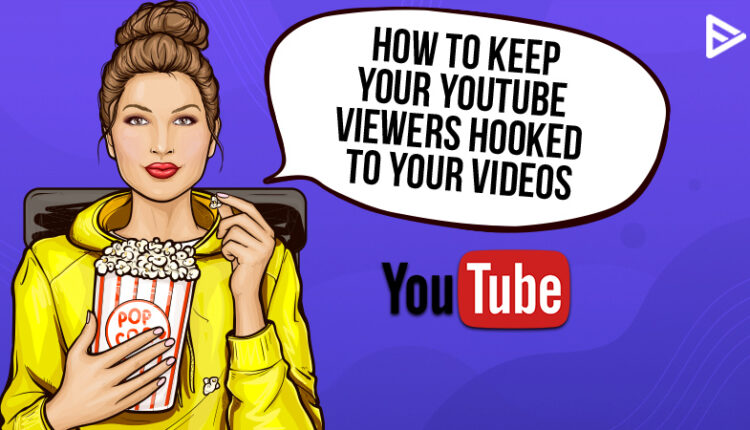 YouTube views are a part of YouTube's algorithm to rank your videos on the platform. The higher the number of views, the more chances your video has of ranking on YouTube's SERP. But how do you keep your viewers hooked to your videos? How do you keep them from leaving? When a YouTube viewer spends less than 30 seconds watching your video, your audience retention rate goes down.
Here are a few ways to keep your YouTube viewers from leaving. Read till the end to know-how.
Edit your videos
You cannot expect views on raw video footage. For any YouTube video, the quality needs to match the platform's standards in order to garner more views. Start with editing your videos to remove all unnecessary pauses. You can then add transitions for a smooth flow. Finally, a background music track will enhance the quality of your video.
Insert an intro to build up your suspense and keep your audience hooked. Use storytelling and emotions in the recording stages. Create content that can connect with your audience emotionally and bring them back again and again. Also, don't forget to add branding elements to leave an impression on your audience.
Include an end screen
A YouTube end screen appears towards the end of a video. Why is this important? Just like Marvel movies, you can use end screens in the form of after-credits or extra scenes to do this. For example, you can insert a blooper from your next video to keep your audience on the video till the end. Or else use it to remind them to like and subscribe to your channel, along with fan shoutouts.
End screens help increase views on your YouTube videos. In addition, they add to your watch time which helps you become eligible for the YPP. So remember to add end screens to all your YouTube videos and watch your subscriber count rise.
End you video on a cliffhanger
Source: Shane Dawson
Another way to use end screens is by using a cliffhanger in your videos. To do so, turn your videos into an episodic series. Then, you can add suspense to each video and include a nail-biting ending that will be continued in the following video.
YouTube videos are easy to create if you know the story you want to tell. Make your watch time count by using the above tips to keep your YouTube viewers from leaving. Becoming a member of the YouTube Partner Program can help you make easy money on the platform. You can turn your channel into a source of income and make a living out of it. So, start creating amazing videos and pave the way to becoming the next big YouTuber.