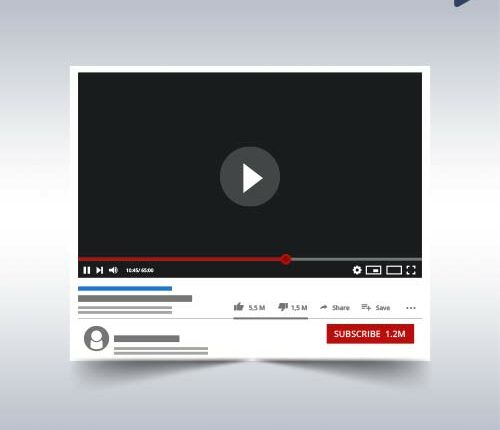 Many creators are struggling with promoting their videos on YouTube. With over 50 million YouTubers on the platform, YouTube promotion is a very challenging task to achieve. While gamers are ruling the platform, the only way for you to beat the odds and make it to the top is by using the art of digital marketing strategies to promote your YouTube channel.
YouTube is the world's largest video-sharing platform, and with billions of users and millions of creators, the opportunities to earn only get higher. There are many ways in which you can earn on YouTube and monetize your videos. But this goal can only be achieved if your YouTube channel content is optimized.
In this guide, we will look at the top 10 ways to promote your YouTube channel.
Top 10 ways to promote YouTube videos

Optimize your video's title and description
One of the most effective ways to grab your audience's attention is writing creative and attractive titles and descriptions. For example, if a user has subscribed to your channel, the first thing that will appear on their notification bar is the title of your video. If the title isn't impressive enough, they will simply skip and forget about your video.
Try using words that show a sense of urgency and make them feel like they are missing out. Instead of using titles like click baits, conduct thorough research on what your audience finds more exciting and play around with that information. People love entertaining content; try including the latest trends as a part of your content strategy and creating fun content for your viewers.
Use long-tail keywords
If you don't want to be invisible to the YouTube algorithm, you will have to introduce the idea of SEO to your YouTube channel. Keywords play an essential role in making your videos rank on search engines and are crucial for SEO. But how do you figure out which keywords to use for your videos?
You can start with using a keywords research tool. One of the popular tools to use is the Keyword Planner by Google Ads. Conduct keyword research on the tool by typing in your channel's niche or the topic of your video. You will then see a list of keywords that will help you rank on YouTube's SERP if used correctly in an organic way. Use keywords that suit your content and keep experimenting till your videos start ranking on the ones you are using.
Customize your channel thumbnail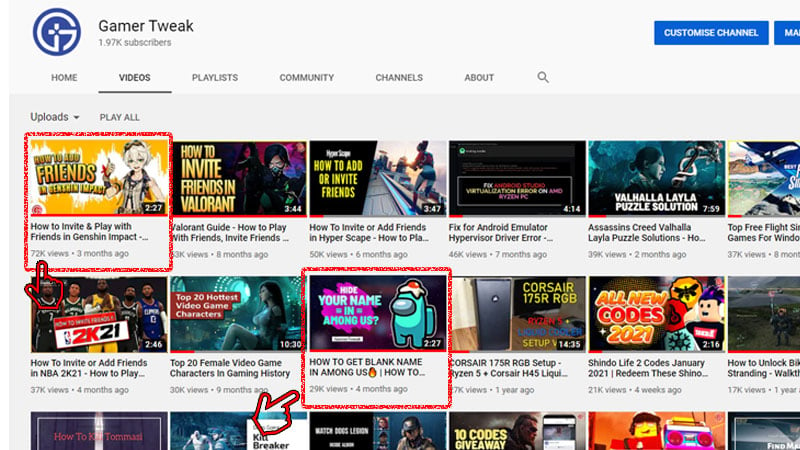 YouTube thumbnails are tiny images that appear next to your video when a user is browsing through the platform. Thumbnails are more critical than titles since people first notice visuals over texts. If you are looking to boost views on your YouTube videos, add a customized thumbnail to each video.
This process might sound very time-consuming, but every minute spent on this practice will help you bring more subscribers to your channel. To create custom thumbnails on YouTube, you need to follow the below rules:
Create colorful images using tools like Canva.
The size of the image shouldn't exceed 2 MB.
.JPG, .GIF, .BMP and .PNG are the only acceptable formats.
Use huge fonts and lots of colors to attract clicks.
Follow a theme to create branding for your channel.
Have a complete profile for your YouTube channel
The first thing that you need to do is complete your profile before doing anything else. An incomplete profile will set a bad image for your account. Remember to link your channel to your other social media handles. Include your contact information so that sponsors and brands can approach you easily for collaborations. Use tags using keywords to make it easy for the algorithm to understand your content better.
Create high-quality videos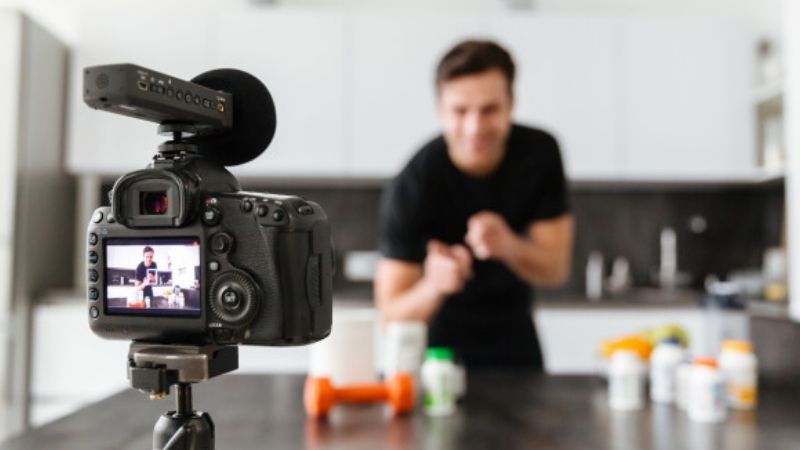 One of the best practices to follow to rank your videos on YouTube's SERP is by creating high-quality videos for your channel. Create professional videos using the right equipment for recording, sound, and editing. Users skip videos with low-quality content in addition to low sound quality. Read our blog for tips and techniques to improve poor sound quality.
You can also find a few tips to help you enhance your home studio for better video quality.
Audience engagement
Your audience will help you get real engagement on your videos. As a creator, make monitoring your audience's engagement on your videos a priority. But the crucial part of this practice is to engage and interact with your audience. You can do so by replying to their comments. Not all comments will be about how good your videos are; some might criticize your work. Use this criticism to understand what your videos lack and use it to win those users back with better content that they can relate to.
Host contests, giveaways, and Q&As
Another way to engage with your audience is to hold contests and giveaways. You can use this approach to promote your affiliate products or promote your sponsor's services. Contests and giveaways guarantee high engagement, while Q&As help you understand your audience better. You can use this information to respond to any queries related to your content or build better relationships with your audience. This practice will help you create a loyal audience base.
Collaborate with fellow YouTubers
Not all YouTubers are your competition; if a famous influencer on the platform has a better ranking and a vast audience base, you can approach them for collaborations. YouTuber collaborations help you reach out to a new set of audiences and bring in more subscribers. Such videos bring in more views and engagement, helping many similar opportunities.
Approach brands for collaborations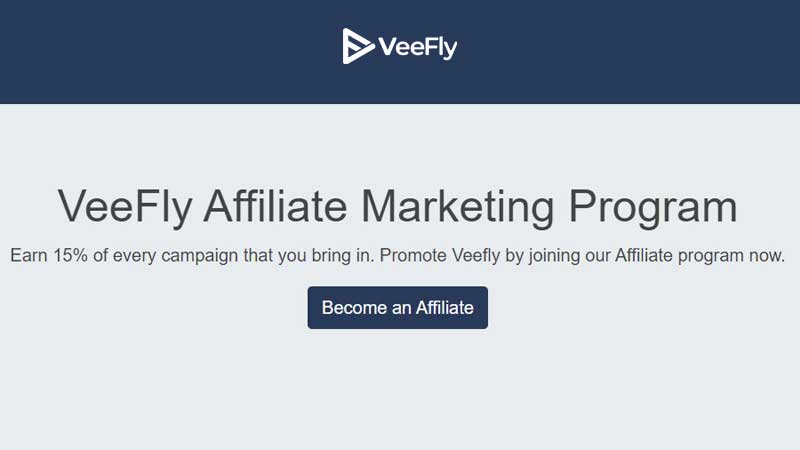 You can use YouTube to earn and make easy money. Once you've built a decent amount of subscribers and gained enough watch hours on the videos, you can join the YouTube Partner Program. The YPP lets you earn money by running ads on your videos. Other ways to earn on YouTube are by becoming a part of affiliate and sponsorship programs. You can read our blogs to find out the best programs available to get you started. They help you to promote your YouTube channel.
Make sure to follow community guidelines
YouTube is very strict about its guidelines. It is always on the lookout for inappropriate content on the platform. You can get an overview and a detailed list of the rules and regulations you must follow while creating your videos for YouTube. Fake engagement, impersonation, spams, and inappropriate content are a few things you need to stay away from. Read about YouTube's policies and community guidelines here.
Conclusion
We have reached the end of this blog, and yet there are so many other ways that can help you promote your YouTube channel. The above methods can be used to promote your videos on YouTube for free, while there are other ways to do so. Promoting your videos by buying real YouTube views is a method that many creators are now embracing. You can look for services online to boost your videos and channel by using the latest promotional strategies and bringing more views to your videos. One such platform is Veefly, which has a dedicated team to do the heavy lifting while you can sit back and focus on creating great content for your channel.