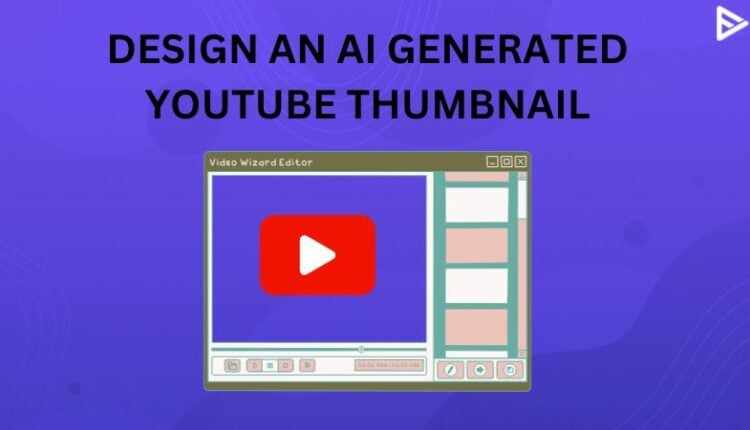 AI YouTube thumbnail generator are being used extensively to design attention-grabbing thumbnails.
Viewers' first impressions of a YouTube channel are formed by its thumbnails. It initially catches their eye, significantly impacting whether or not they stick around to see the whole video. Creating a compelling YouTube thumbnail takes a lot of imagination and planning.
As content creators have realized the importance of thumbnails, there has been an explosion in the number of Thumbnail designers in the market since the pandemic. Yet AI has progressed, and AI-generated YouTube thumbnails have captured audiences and simplified the lives of young content creators. YouTube thumbnails created by the AI are instantly eye-catching, imaginative, and realistic.
In this article, we'll talk about some online AI YouTube thumbnail generator that content creators can utilize to make interesting thumbnails.
Top AI YouTube Thumbnail Generator Used By Content Creators
YouTubers have to provide a prompt to the AI tools, and an AI YouTube thumbnail will be generated by the tool based on the prompt provided. In most cases, the prompt is to be done manually. For example, you must enter details like the video's title, thumbnail's dimensions, font, color, etc. So, let us begin with the best AI YouTube Thumbnail generators:
Canva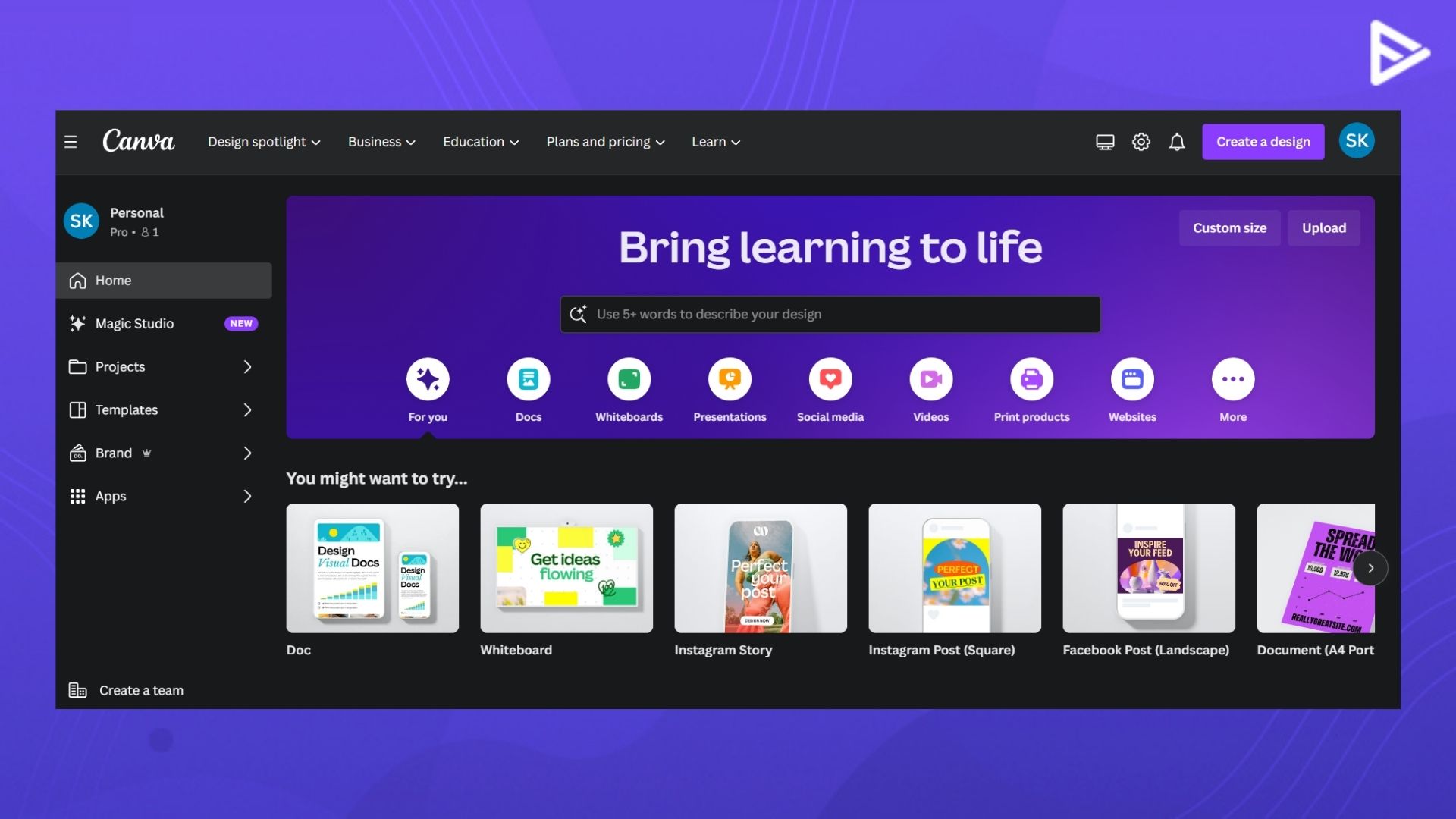 Canva is one of the most commonly used tools for designing posters, social media posts, thumbnails, cover photos, intros, outros, end screens, etc. It is one of the easy-to-use tools for beginners and seasoned YouTubers. Canva can create professionally designed thumbnails that you can tailor according to your style by selecting filters and effects as per your YouTube channel's aesthetics.
Adobe Express
Another popular and most-used tool for AI generated YouTube thumbnails is Adobe Express by digital creators and YouTubers. You can develop simple yet compelling designs to attract viewers to watch the video.
You can use free templates to customize AI YouTube thumbnails with the help of Adobe Express. They have a vast library of free templates, or you can opt for a premium plan to design and craft the YT thumbnails to make them unique and special.
Snappa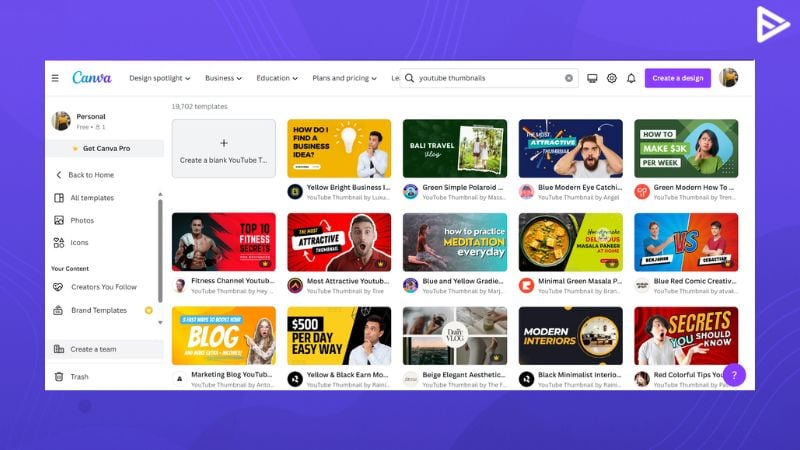 Snappa allows you to design thumbnails that can positively impact the increasing YouTube views of the video. A variety of premade layouts are available for free at your disposal. The designs can be modified easily in minutes. The feature of drag and drop makes the process of creating AI generated YouTube thumbnails really straightforward.
Appy Pie
Using the power of AI, you can make a lasting impression on your viewers in simple steps. You can manually add all the details of the thumbnail that you require. Ensure that the prompt you enter is simple, easy to understand, and relevant to the video. Your prompts must be clear and precise to get the desired results.
VistaCreate
You may quickly customize one of the hundreds of professionally designed YouTube themes to suit your needs. Pick the best layout for your YouTube thumbnail, get to work on your masterpiece, and let the visuals stand out for the channel. The tool is easy to use and customize with a variety of effects, filters, and layers to create a perfect thumbnail for your videos.
Conclusion
These are some of the popular AI YouTube thumbnail generator available online for free and premium plans to create stunning thumbnails. You can select an AI-generated YouTube thumbnail tool that suits your demands among the several that are now available.
Frequently Asked Questions
Q1. What Software Do YouTubers Use To Make Thumbnails?
YouTubers use various software like Fotor, Picmaker, PlaceIt, and Adobe Photoshop to create attention-grabbing YouTube thumbnails.
Q2. What Is The Best YouTube Thumbnail Size For Algorithm?
1280 x 720 is the ideal resolution for a YouTube thumbnail. Because of this, the aspect ratio remains a constant 16:9, making it suitable for use on the vast majority of modern displays like smartphones and tablets.
Q3. What Are Fake YouTube Thumbnails Called?
The fake YouTube thumbnails are called "clickbait."