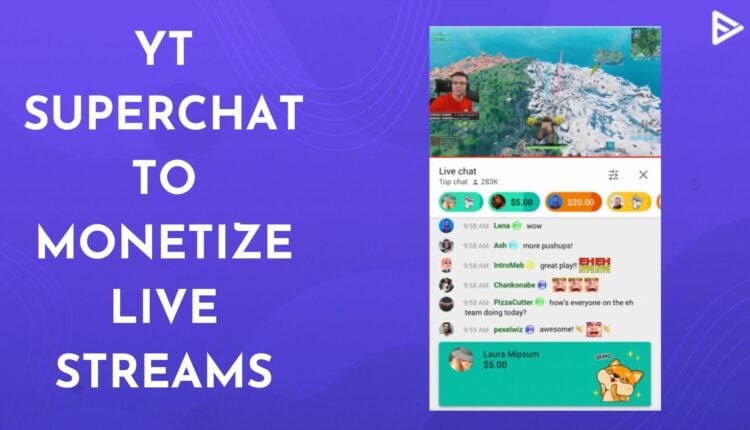 Heard about YouTube Super Stickers, but still wondering what they mean and how they support YouTubers? Well, YT has been consistently upgrading itself to add new features and create opportunities for creators to engage more with their communities.
YouTube Super Stickers help creators earn revenue in a way that displays the appreciation of their fans towards them. This article will get into the nitty gritty of what are Super Stickers on YouTube and how you can use it for your benefit.
What Is A Super Sticker On YouTube?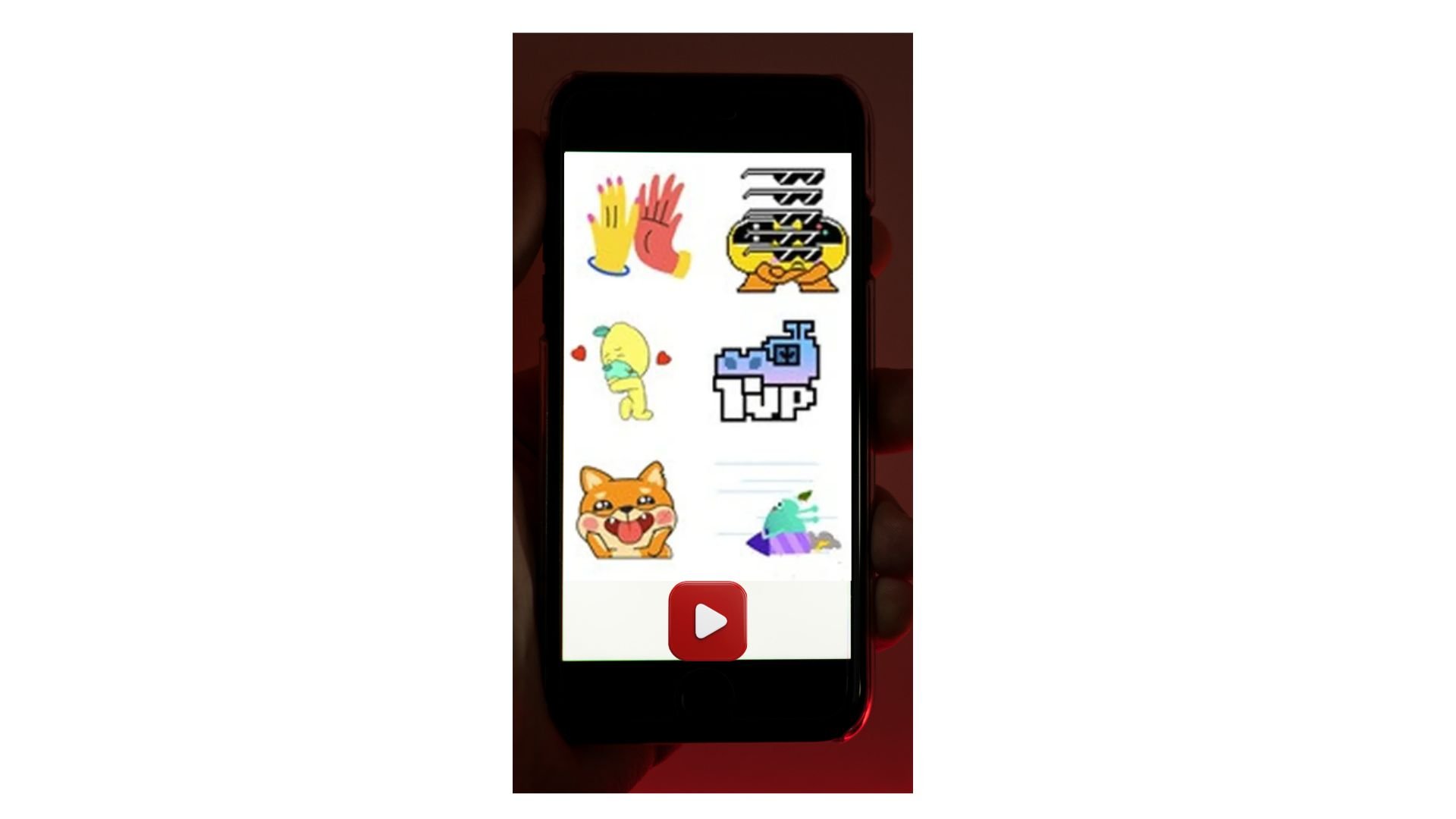 YouTube Super Stickers are animated graphics that your fans can purchase and use during your livestreams. Viewers can use these special images in a live-stream chat and show their appreciation for the creator. They can buy these stickers using a debit or credit card.
YouTube Super Stickers are available in a range of designs and from different niches like gaming, music, fashion, beauty, food, and more.
YouTube first launched the Super Stickers feature in 2019, and it is now active across 60 countries in a minimum of 4 languages. However, creators need to enable them through YT studio to use in their live streams and YT premieres.
These YouTube stickers are available at a range of prices, varying from 99 cents to $50. For creators, it is important to note that YT keeps 30% of each donation.
How Can Creators Enable Super Stickers On Their Channel?
Not every creator on YT is eligible to use YouTube Super Stickers. You must meet the eligibility criteria below to enable this feature.
The creator must be at least 18 years old.
The creator lives in an eligible location where Super Stickers are available.
The creator's channel is a part of the YouTube Partner Program.
If you meet the above eligibility criteria, here's how you can enable YouTube Super Stickers during your live streams.
1. Sign in to YouTube Studio using your credentials.
2. Open monetization and click Earn in the left-hand menu.
3. Click on the Supers tab. It will be visible only if your channel meets the eligibility requirements.
4. If you're activating Super Stickers for the first time, follow the on-screen instructions to qualify for CPM.
5. Once completed, click Turn on next to Super Stickers.
Steps To Turn On Super Stickers Using Mobile Device
If you want to use a mobile device to activate Super Stickers on YouTube app, follow the steps explained below:
1. Open the YouTube Studio mobile app and log in with your credentials.
2. Tap Earn at the bottom of the screen.
3. Tap the Supers card. If this option is not available, navigate to the Supers section, tap Get Started, and Turn on.
4. Follow the on-screen instructions, if any, to complete this process.
Once you have completed the process of turning on the YouTube Super Stickers, you will see these new options available when you go for a live stream.
Where Do Super Stickers On YouTube Don't Work?
According to YT terms and policies, the YouTube Super Sticker feature is not available for the following video content types.
Age-restricted
Private
Made for kids
Unlisted
Besides, if you have turned off live chats or comments during live streaming, you cannot use Super Stickers.
How Can Viewers Purchase YouTube Super Stickers?
Viewers can use the Super Stickers while watching the live streaming of their favorite creator. However, viewers will need a credit or debit card to purchase their favorite stickers. Also, note that these purchases are non-refundable.
Follow these steps to buy a Super Sticker to show some love to your creator.
Select the dollar sign available within a live chat when viewing a live stream.
Click on the Send a Super Sticker option.
Find a sticker pack you like and select an individual sticker to purchase.
Select Send and pay the required amount.
Follow the on-screen instructions to finish the purchase.
Viewers can spend from $1 up to $500 per day, with the maximum limit set at $2000 a week. The amount is adjusted according to the viewer's local currency.
Revenue That Creators Will Make With YT Super Stickers
YouTube thrives based on its ad revenue-sharing model. Currently, it is very uncertain how much a YouTuber can make with YouTube Super Stickers. The variable factors include, but are not restricted to:
How often do you go for a live stream
Size of your audience
Engagement metrics of your audience
Likeability factor of your audience
Besides, whatever earnings you make from the YT Super Stickers feature, the world's largest video-sharing platform takes a whooping 30% cut.
Conclusion
Now you must have gained clarity on what is a Super Sticker on YouTube. Initially, when you have a small channel, the earnings may seem significantly small. However, when your YT videos get more views and you start building a base of a highly engaged audience, the revenue gained from your fans using this feature will be huge. To make the most of this feature, you must focus on strategies to fast-track the growth of your YT channel.
Frequently Asked Questions
Q1. How Does A YT Super Sticker Look Like?
When a viewer sends a YouTube Super Sticker for their favorite creator within the live chat box, it appears as a large animated image in the chat stream.
Q2. How Much Can Viewers Spend While Sending A Super Sticker?
Viewers can spend up to $500 per day or $2000 a week to send Super Stickers. The exact amount may vary according to your local currency.
Q3.  Where Can I Access YouTube Super Stickers?
Once you sign in to YT studio using your credentials, you can activate the Super Sticker feature and also view the total donations made by your fans during live streaming.
Q4. Can Every Creator Use YouTube Super Sticker?
YouTube Super Sticker feature is not accessible to every YouTuber. You should fall within the eligibility criteria to use this feature.