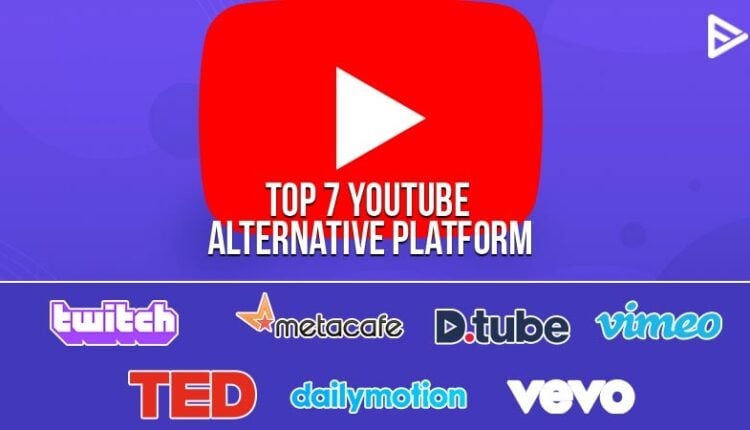 Most people do not know about YouTube alternative platforms since YouTube received the best exposure as a video-sharing platform since 2005. However, other sites like YouTube have good content, and you cannot ignore it!
Today, let us discuss the Youtube Alternative platforms that have equal significance.
Here Are Top 7 Sites Like YouTube – September 2021 
Twitch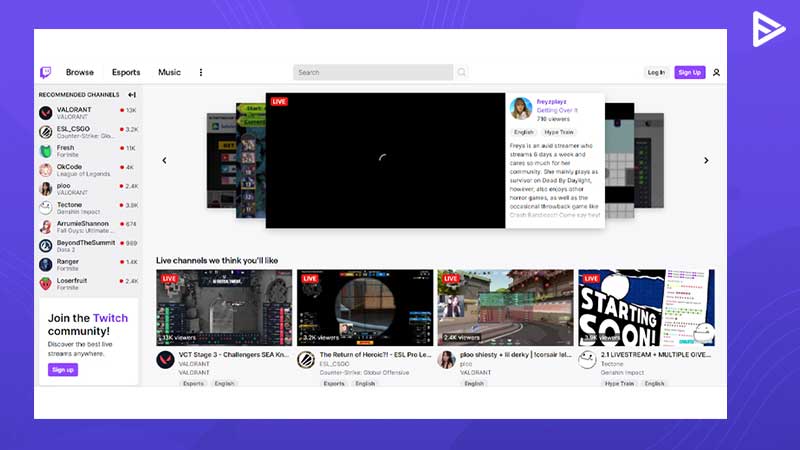 Gaming has been a competitive niche. This platform is owned by Twitch Interactive, a subsidiary of Amazon, and is one of the best sites like YouTube. Along with YouTube,  a lot of gamers stream on Twitch as well. 
If you are a gamer and like streaming your games live, you must have heard about Twitch. In addition, there are a lot of gaming-related talks and shows that are streamed live on Twitch. 
Twitch is a streaming site like YouTube

that stream live games and esports

It allows to browser videos by categories

The gaming videos are regularly updated on Twitch.

You can sort videos by recommendation.
Vimeo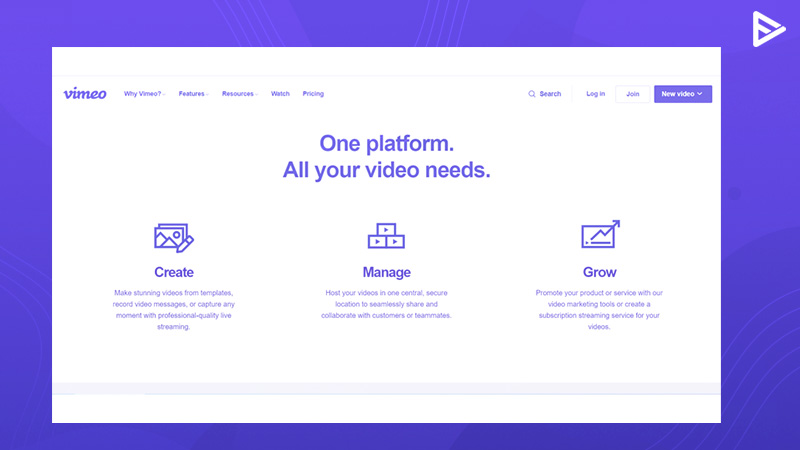 Vimeo was one of the platforms that started supporting high-definition videos. This platform allows you to track your video performance too! Here are its features:
You can manage privacy on Vimeo easily.

This is one of the best alternatives to YouTube as it helps you to collaborate with people.

You can easily stream live videos on this platform

Vimeo supports Android, iOS, Windows,

Xbox One

, PS4, Chromecast, etc.
DTube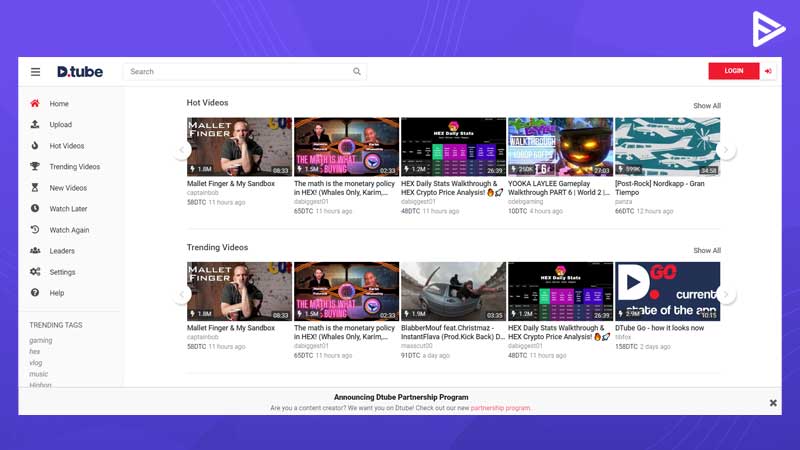 DTube is one of the most popular YouTube alternative platforms that allows users to reward creators and influencers with cryptocurrency. One thing that makes DTube distinguished is that you cannot see how many views a video has received; you will see the number of cryptos earned.
This site, like YouTube, also has likes, dislikes, and comments

You can watch a video on YouTube without saving the history

You can explore videos easily

It allows you to watch trending videos with disturbance
Metacafe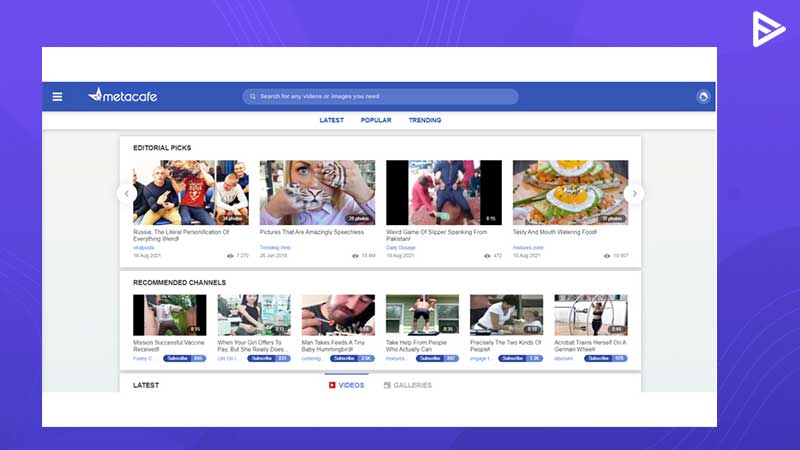 Metacafe is one of the best sites similar to YouTube that specializes in post short content videos. However, it also has a variety of niches like YouTube. For example, it has product reviews, video gaming tips, and tricks. Here are some of its features:
You can create playlists and organize your content.

It has a simple user interface with options like trending, latest, and popular videos.

This YouTube alternative allows you to post and edit videos easily.

You can browse videos that are uploaded by the people that you have subscribed to.
TED Talks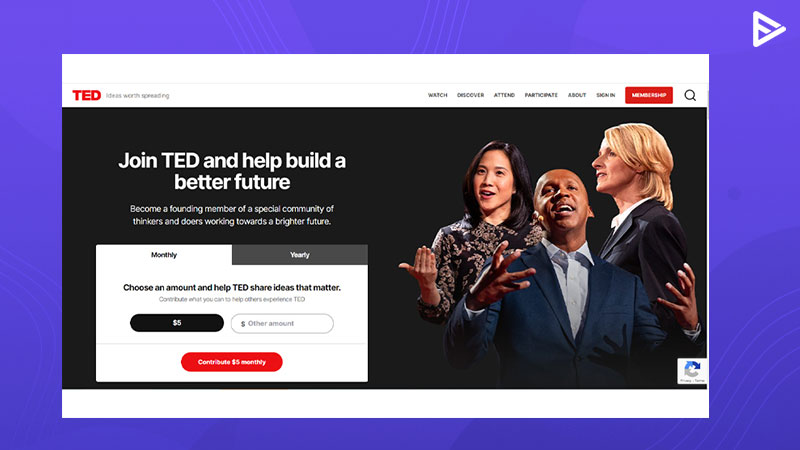 TED Talks is regarded as one of the best alternatives to YouTube. It has a broad niche, including technology, motivation, and entertainment videos of over 3600 videos. In addition, these videos are covered in different languages, including English, Spanish, etc., and are translated into over 100 languages! Here are some of its key features:
It allows you to sort videos in the new, old, relevant, and most viewed categories.

This YT alternative offers over 3600 talks by speakers.

You can watch videos of recent events on this website like YouTube.

Ted talks provide podcasts, TED Books, topics, etc.
Dailymotion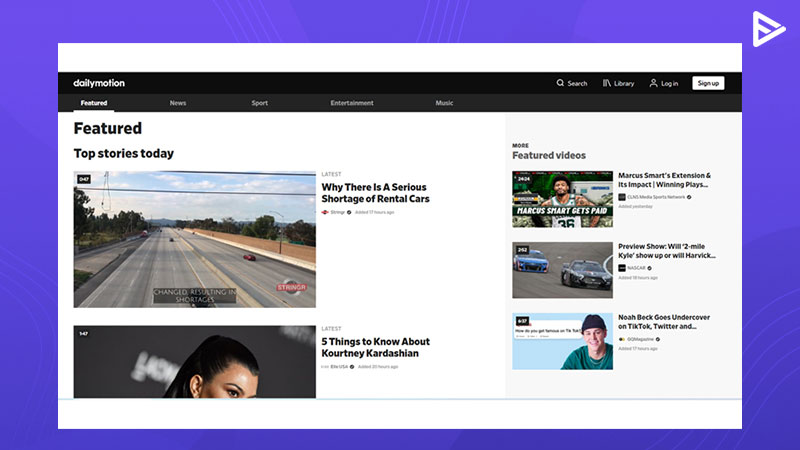 This is one of the most potent rivals that YouTube has. You can watch videos online and download the videos so that you can watch them later as well. Here are some of the features that this YouTube alternative has:
It has a lot of video category news, sports, entertainment, and music.

Dailymotion support devices like Android TV, Apple TV, Google Chromecast, and Samsung

It also supports gaming devices like Playstation, Xbox One, etc.

You can also store your favorite videos in a library.
Vevo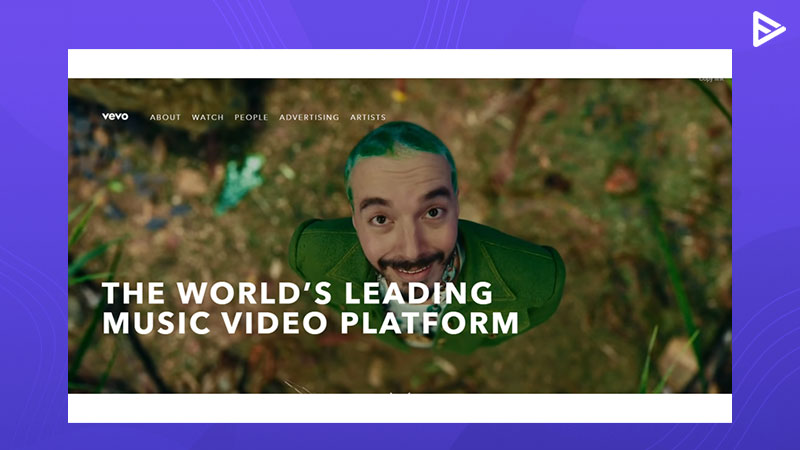 This is yet another video streaming platform that is considered one of the best YouTube alternatives.  
You can comment on videos, follow channels, and also share videos on social media platforms. Here are some of the features that Vevo has:
It has the best treasury of music videos.

You can manage your comments in your video previews

The best place to find playlists and new releases of all music genres

It supports iOS, Android, Windows, Apple TV, Google TV, Xbox One, and PlayStations.
Concluding thoughts
You can use these sites like YouTube to view videos. We are sure these YouTube alternative programs are valuable and can be shared with videos. For example, if you have a gaming channel or a music channel, you need views to grow your YouTube channel. 
We at Veefly will help you boost your Youtube channel by providing you up to 1000 free YouTube views.