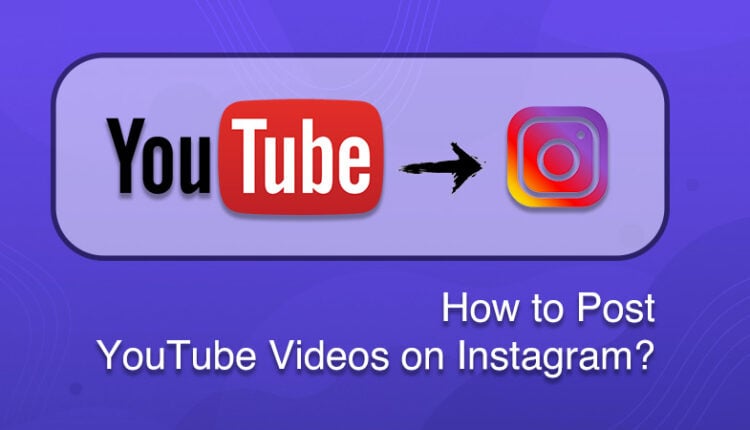 Have you ever seen a video on YouTube and thought, "That would be a fantastic thing to put on my Instagram!" You're not alone in having this thought. 
In this guide, we will show you how to post a YouTube video on Instagram.
Even though Instagram began as a photo-sharing app, it has quickly transformed into the go-to app for all things video. Sharing stories and saving them as highlights, going live with Instagram, or creating videos for IGTV was not enough; now, you can also upload YouTube videos directly to Instagram.
We will show you a step-by-step guide on how to post a YouTube video on Instagram. We will also tell you which apps should be used to make the whole process straightforward.
Instagram still hasn't come up with a way to take videos from YouTube and share them straight on the app. But don't worry, since several specifically created websites allow you to do just that. 
Why Post YouTube Videos on Instagram?
But before that, you may wonder why you should share Youtube videos on Instagram as YouTube is the most popular video-sharing site. Around 1 billion hours of video are watched on YouTube every single day. So if you are taking the pain of downloading a video converter, your reasons must be valid, right? So let us tell you few reasons why you should share YouTube Videos on Instagram.
Audience is Different
The intended audience on each of these mediums may be different. Any YouTuber's audience is critical to their success since they are recognized by their followers. This new generation of Youtube Creators has an affinity for Instagram since it offers a youthful, fabulous potential audience.
   2. Time
As time is of the essence today, creating unique content for every social media platform is taxing. So it is a great reason to learn how to post YouTube videos on Instagram. An innovative strategy to maximize your audience reach and increase your following while decreasing the amount of material you create is to reuse it across other platforms. And we all know that video is the most effective content format on Instagram in the form of reels and stories. 
  3. Compilation of old videos
As a YouTube Creator, you may wish to create a video of your old videos for your new target audience on Instagram, who are your new followers. So, It may be a fun 'get to know me better' video for IGTV. Here it is, another reason for you to learn how to post Youtube videos on Instagram.
Here's a step-by-by-step guide on how to post videos to Instagram after learning about some good reasons to do so.
How To Post YouTube Videos on Instagram?
If you are using an Android Phone, download 'Video Downloader for Instagram.' It is a fantastic app that makes the entire process seamless.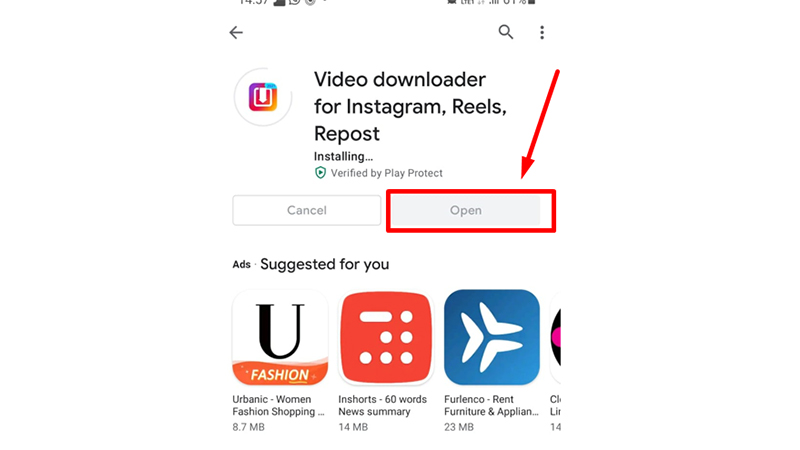 In the next step, all you have to do is use the URL of your YouTube clip and set the highlight bar over the 1-minute part of your Instagram clip. Download then hit. You merely save the clip to your desktop as a new file, go into your smartphone and repost it just like any other Instagram material.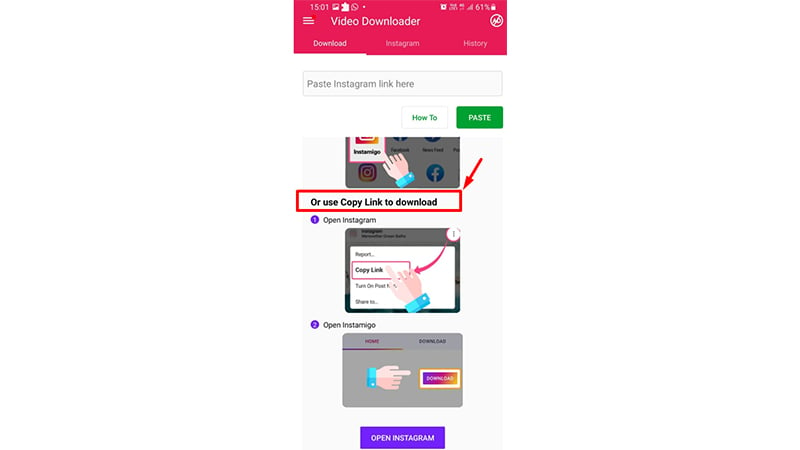 There is a time limit of 1 minute to post videos on Instagram you can repost on your stories, reels, or few snippets altogether on IGTV.
It is not impossible to post YouTube videos to Instagram, but if you do not have the right software, it might be challenging. Here we have shown you how to post YouTube videos on Instagram in only two steps by applying the correct applications!.