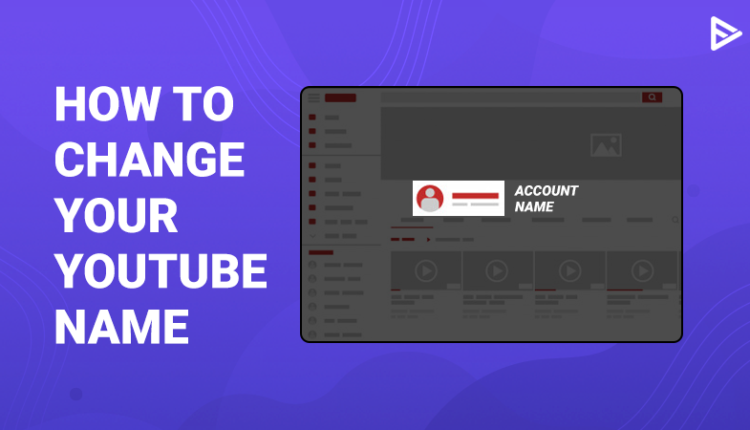 Are you still using YouTube names that you chose back in high school? It was cool back then but now haunts you of embarrassment? Or your channel name doesn't fit your video niche and ideas anymore?
No more of these problems, we have a perfect solution to that. We have gathered step-by-step information about how to change YouTube names.
Before changing the names , we should enlighten you on why you should change or upgrade it, read further, and know why it is vital to update YouTube names.
Why Do You Need To Change YouTube names?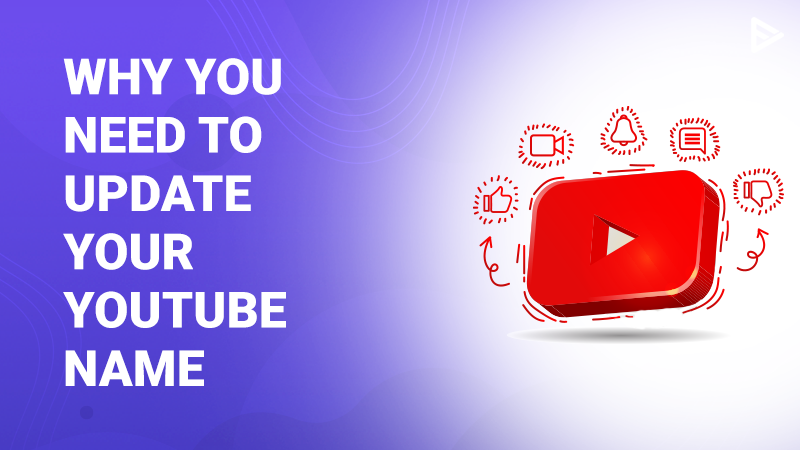 There are plenty of reasons why people are changing their channel names. The name of your YouTube channel should match your niche and your personality. The title should not be difficult for your fans to remember.
Reasons why you need to update your YouTube names, are essential.
To keep it updated and trendy, if you have chosen a name long back and it doesn't make sense for your videos anymore, change your YouTube name and make it go cool just like your channel.
Sometimes, it is essential to change the names from a YouTube SEO point of view.
And sometimes, you just want to change the name to be cool and crisp.
After you have learned why you should change the names when necessary, it's time to do it. Here is a step-by-step guide for you. Change your channel name in 5 simple steps, and the sky is the limit for you.
Follow these simple steps to change your channel name.
How To Change Your Channel Names?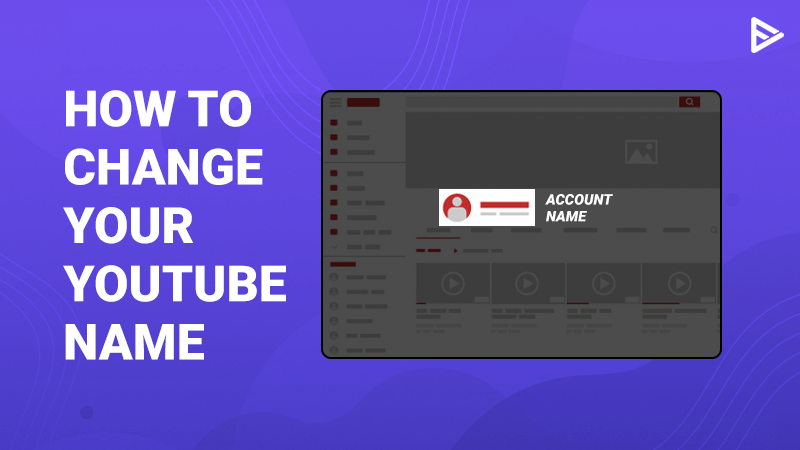 YouTube has made it easy for creators to change their YouTube names and profile pictures, and those changes will only impact their profile on YouTube.
Until now, creators had to change their name and icon for their entire google account so that their name on YouTube would be the same as their email address whenever they sent a mail across. That hampered the brand-building process and did not make sense from a professional perspective. The new system gives you the flexibility to change names without interfering with your brand image.
Here are simple steps on how to change YouTube username.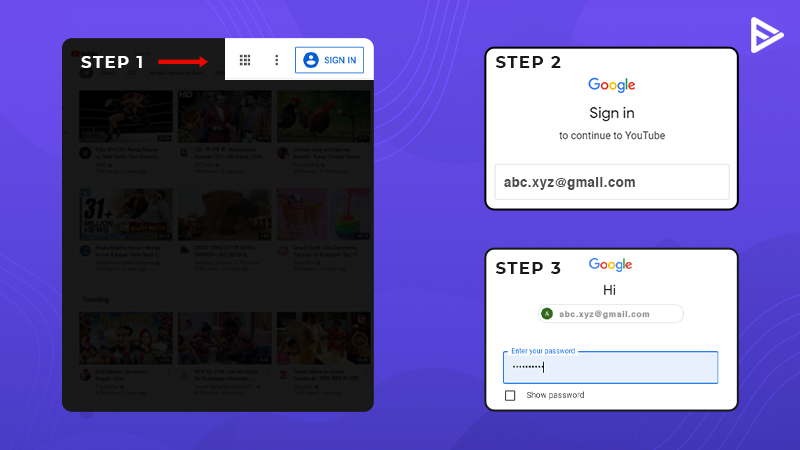 STEP 1: Sign in to your YouTube account. To sign in, click the 'Sign In' and enter your email address and password to continue.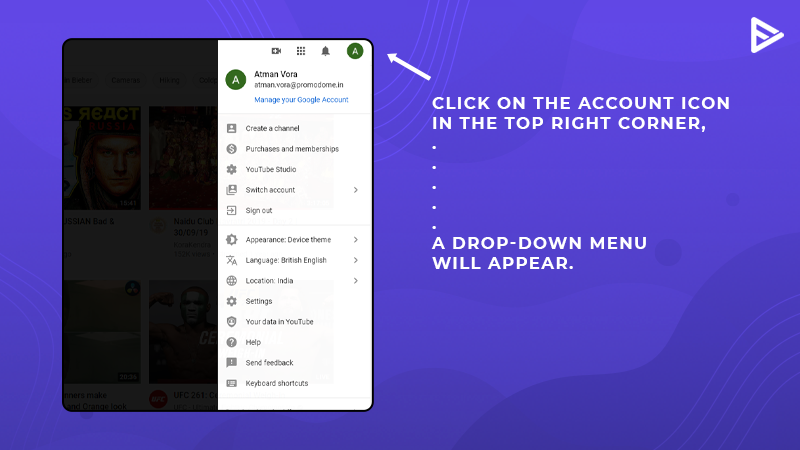 STEP 2: Click on the account icon in the top right corner, a drop-down menu will appear.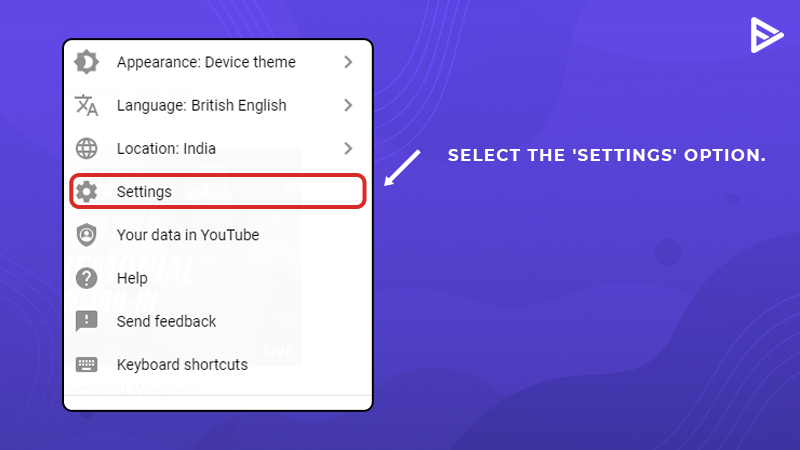 STEP 3: Select the 'Settings' option.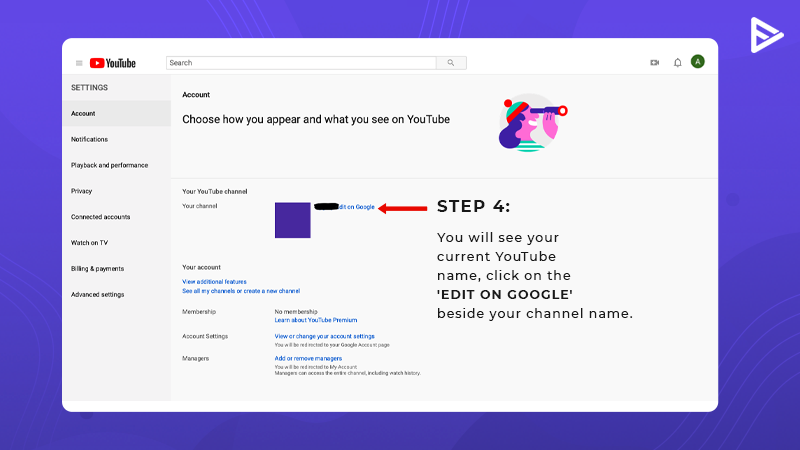 STEP 4: A new page will appear, here you will see your current YouTube name. Click on the 'edit on Google' beside your channel name.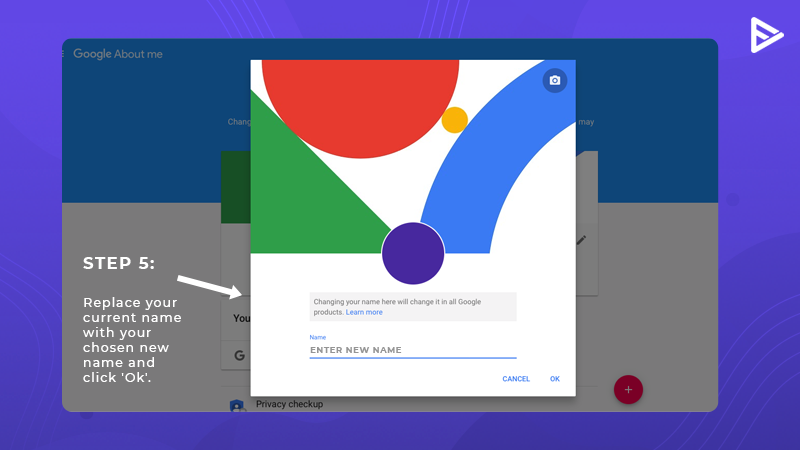 STEP 5: Replace your current name with your chosen new name and click 'Ok.'
And voila, you have changed your channel name. Now you can attract more audiences with your chic and trendy Channel name and grow your YouTube business. We hope this article has helped change your YouTube names.