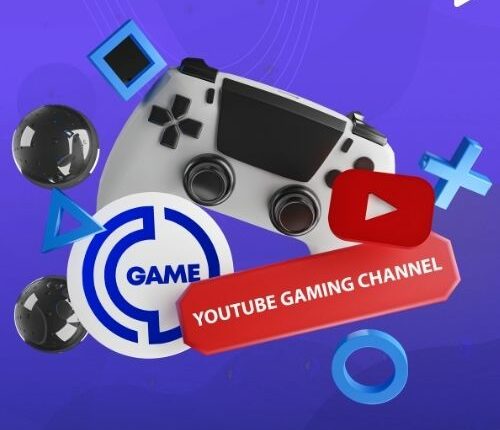 YouTube gamers have revolutionized the platform with their gaming skills. YouTube has seen a growth in the number of gamers using the platform. Creating gaming content is the most fun part of content creation. Amid the lockdown, YouTube saw a rise in YouTube gaming channels, with over 40 million active channels having more than 100 billion watch time hours. Having a YouTube gaming channel today is easy if you enjoy gaming, but growing it into a successful one is challenging.
According to Forbes Magazine, YouTube gamer Ninja (Tyler Blevins) earned $17 million through his YouTube gaming channel. If you are looking to become the next highest-paid YouTube gamer, read this blog to start this journey. These tips will help you achieve your childhood dream of turning your passion for gaming into a full-time paid job.
Here are the top 5 tips that will help you create your own YouTube gaming channel.
Choose a niche
The world of YouTube gaming comes with infinite possibilities and a wide range of video content to choose from. Like any business, as a gamer on YouTube, you need to find your niche and category. Here are a few examples of the type of content that could suit your channel's tone.
Walkthrough
YouTube video game walkthroughs are guides that gamers create to show how a player can get through a particular level of difficulty or complete a specific task. These videos are targeted towards YouTube users who want to overcome a challenge they are facing while playing video games.
Humor
YouTube gaming humor content is videos that add a little humor to a game. Creators can create video content that is funny and entertaining to their audience. While these videos require a lot of editing to make them hilarious, they seem to perform better than other video content among users that aren't into gaming.
Reviews
As a gamer on YouTube, you can create videos reviewing new games or updates. Users usually watch such videos before purchasing a new game. Some video games are expensive to buy, and so such videos help users understand if spending money on the game is worth it.
Live stream
Gamers use live streaming to show their gaming skills live for their audience base to watch. It is one of the most popular forms of video content on YouTube. Live streaming does not require any post-production editing, but you should use high-quality equipment such as screen-recording software and a great mic to provide great content.
Create a unique channel name and website
Once you have narrowed down your niche content type, it's time to develop an appealing channel name or a website that your audience can be redirected to. If you find it challenging to come up with a nice name for your YouTube gaming channel, you can use channel name generator websites online.
It is considered a plus point if you have a website your subscribers can visit to know more about your gaming skills and blogs. You can use WordPress to set up a blogging channel.
Use the right gaming tools
To become a successful gamer, you need to have the right equipment to start with. Here are a few essential pieces of gaming equipment you will need to start your gaming channel on YouTube.
Video camera
To create amazing YouTube videos, you will first need a good video camera. You don't need to buy an expensive video camera to fulfill this requirement. Look for something that fits your budget and records in 1080p. You can enhance your video recording quality by investing in tripods and camera mounts.
You might wonder why a gamer needs to record himself/herself while playing video games? Well, you wouldn't want to record yourself during the entire video. You could still record an introduction, a few reactions, or insert a tiny window giving it a more human element.
Screen-recording software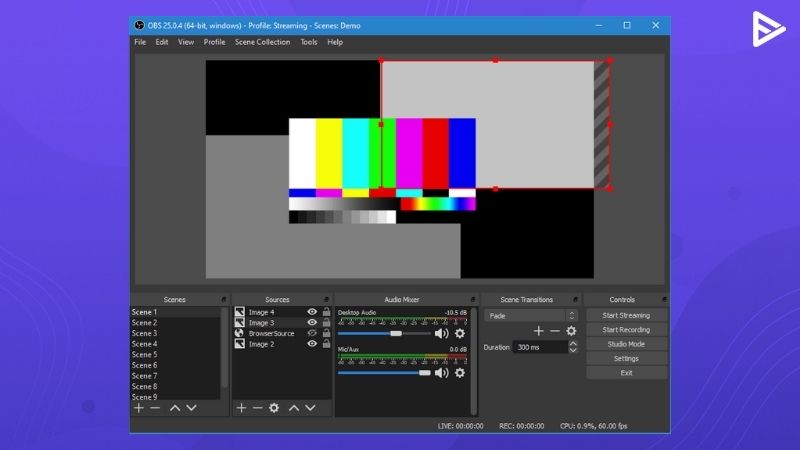 Gamers who are new to YouTube always struggle to find excellent screen-recording software. Screen-recording software is used to record a screen while a gamer showcases their gameplay to their audience.
Some might suggest using a camera to record your screen while playing video games. But if you are looking to deliver exceptional quality videos, use screen recording software instead of cameras. While using a camera to record, you might encounter many issues such as screen glare, visual and audio inconsistencies, etc.
Instead, here is a list of the top screen-recording software you can use to enhance your video content quality. These tools come with unique features that suit your requirements while also maintaining the quality of your video.
Lighting
Lighting is an optional tool that you can invest in as and when your gaming channel grows. If you often record yourself, good lighting can upgrade your videos and give them a more professional look. Recording in natural lighting is different from artificial lighting. With artificial lighting, you can adjust the settings that suit your surroundings and avoid any shadows.
Video editing software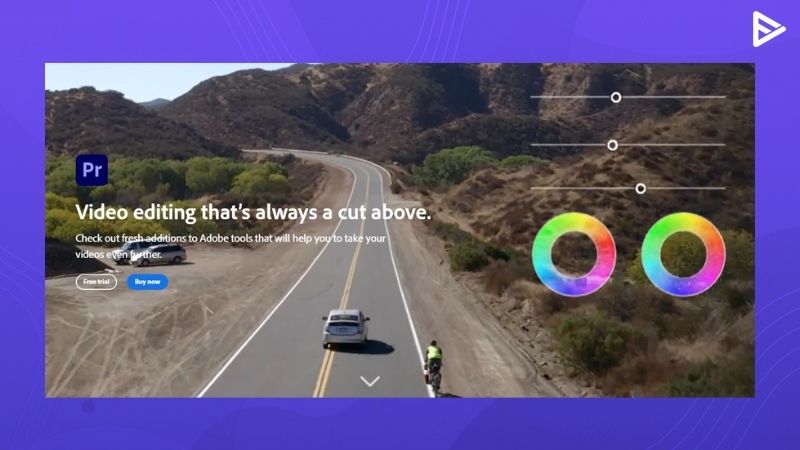 If you have watched any gaming video on YouTube, you must have noticed that creators always do basic editing on their videos. Any raw footage needs to be edited to make it more visually appealing. Before publishing a video, try doing basic editing such as trimming, branding, etc. Video editing software also provides additional features that let you add transitions, effects, titles, and music. Here are some of the best video editors for YouTube. Use the one that suits you the best to enhance your video quality.
Microphone
Now that you have a great video camera and screen-recording software, these will only show results if you have a good microphone that delivers excellent sound quality. Without this, your video won't significantly affect your audience, no matter how great the visuals are. Invest in a great headset or mic to give your YouTube gaming videos a more professional feel.
Green screen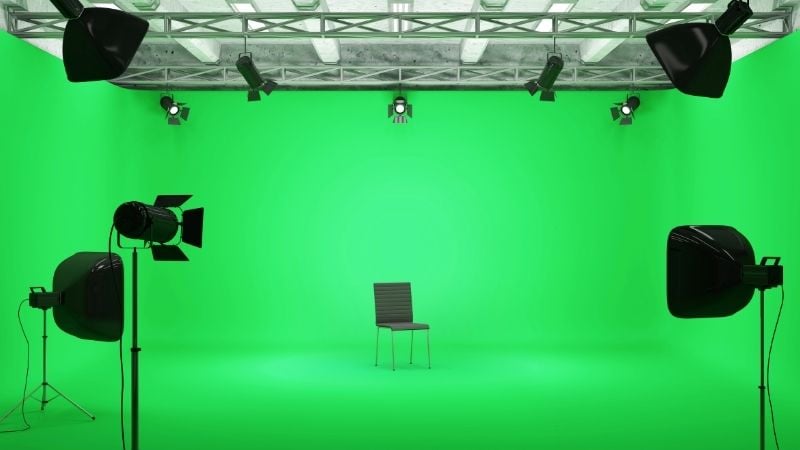 Green screens are magic mirrors that transform your YouTube videos and take them to the next level. Many YouTube gamers who record indoors use green screens to change the background of their videos. You can use tools like WeVideo; you can replace your background in just a few easy steps. Learn more about how you can use green screens to enhance your YouTube gaming videos.
Optimize your YouTube gaming channel
Now that the hard part is done, it's time to make your video content rank and reach the right audience on YouTube through optimization. To do this, you will need to:
Use relevant keywords in your video's title and description
Use customized video thumbnails
Insert video intros and outros
Create playlists for your YouTube videos
Engage with your audience
Promote your video on social media platforms
Monetize your gaming channel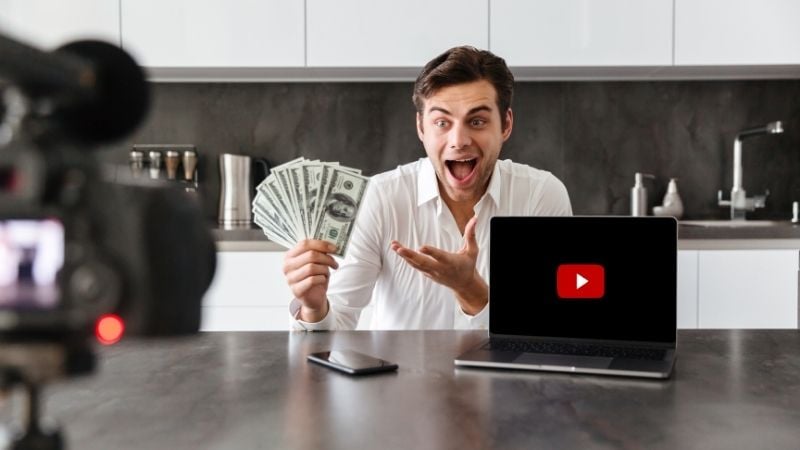 YouTube monetization helps you earn money by creating unique video content for your YouTube channel. You can enable monetization by joining the YouTube Partner Program. Through YPP, you can place ads on your videos and track your earnings through your Google Adsense account. Another way to earn money through your YouTube videos is by joining sponsorship and affiliate programs. You can review gaming products for brands in exchange for freebies or cash, depending on your agreement with the brand.
Conclusion
Becoming a YouTube gamer is easy, but beating the competition is challenging. I hope this blog helps you build a successful YouTube gaming channel and overcome the basic challenges creators face while joining the platform. The more views you get on your videos, the further your channel will grow and bring in more subscribers. Learn how to get more views on your YouTube videos with these easy tips.