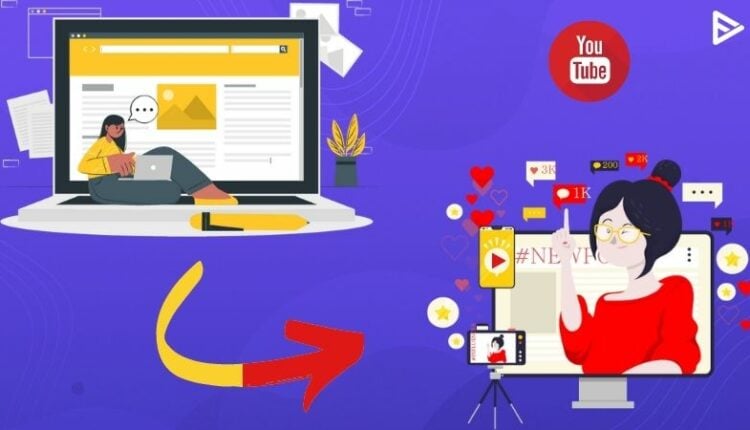 Content is king, but video content is ruling the digital world through YouTube. YouTube is the world's largest video-streaming platform. Marketers and creators are now turning their blogs into YouTube videos by including video content in their marketing strategy. While this process might sound very overwhelming, you don't need to have an entire army helping you complete this task.
Here's how you can turn your blogs into appealing YouTube videos in just 5 easy steps, but before that, let's clear the air on why you should be doing so?
Why turn your blogs into YouTube videos?
Blogs are basically storytelling, and the reason behind turning into YouTube videos are as follows:
Videos are easier to consume information compared to reading blogs. The visuals and format make it easier to get your audience hooked to your content.
YouTube has more than 2 billion users, making videos easier to reach out to a vast audience.
While reading lets your imagination run wild, videos allow you to connect with the content on an emotional level.
Lastly, YouTube videos are a great way to drive traffic to your blog page by optimization and marketing.
Top 5 ways to turn blog posts into YouTube videos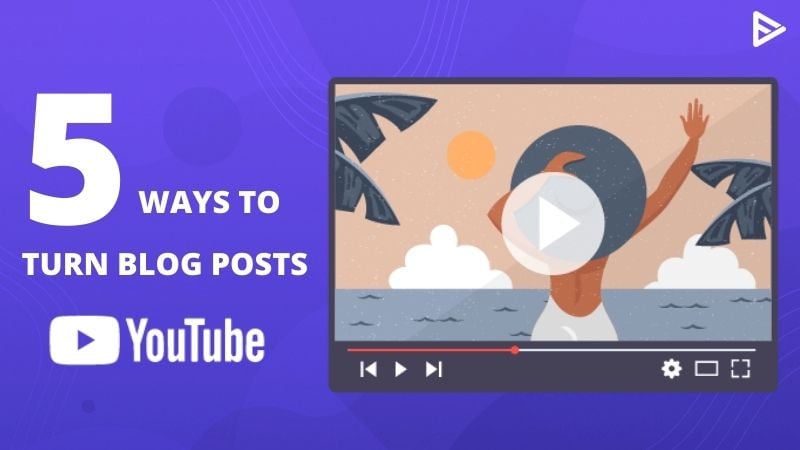 Here's how you can turn your amazing blogs into attractive YouTube videos.
Choose the suitable blog posts
Let's start with choosing the right blogs to turn into videos. Which topic most resonated with your audiences? Check your analytics dashboard and look for the blog post with the most traffic and engagement. If it is performing well on the website, there's a higher chance it will do well as a video. This is an essential step towards building your audience on YouTube.
Write a captivating YouTube video script
After choosing a blog for your YouTube video, you need to have a solid script to turn users into a bunch of captivated viewers. A video's script plays a vital role in creating any video. To create a video script, you will need to have an intro, a title sequence, hook the audience with a problem that's relatable to them, and then provide a solution. Keep your scripts short and crisp for better audience retention.
Record a high-quality video
Now it's time to record your YouTube video as per the script. To record a high-quality video for your YouTube channel, you will need some essential equipment, starting with a great camera, microphone, and lighting. You can read our blog to know more about enhancing your home studio and how you can record brilliant videos. If you are new to YouTube and have just started with a limited budget, you can also learn how to create low-cost YouTube videos here.
Create attractive thumbnails for your videos
YouTube thumbnail is the tiny image that appears next to your YouTube video on the YouTube search engine result page. When a user looks for your video or types something related to your video, the only way they will click on it out of the hundreds of videos is if the thumbnail is attractive enough. Learn how to create eye-catching thumbnails for your YouTube videos and get more clicks on your videos.
Drive traffic to your videos with SEO
Last but not least, after all the work that you've put into your videos, there's one significant thing left to do. YouTube SEO is a crucial part of ranking your videos and bringing more traffic to your channel. You can increase your chances of getting more views and subscribers by:
Using keywords in your video's title and description
Promoting your videos on social media platforms
Creating playlists on your YouTube channel
Adding tags
Using CTAs