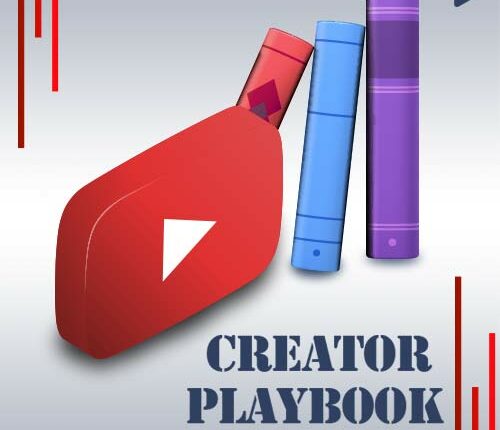 YouTube is a creator's playground, but every playground has its own set of rules. To make the art of creation easier, the platform has introduced a YouTube playbook for creators and brands to make their mark and move ahead of the competition. So go ahead, explore and use it to make the best out of your YouTube channel.
YouTube playbook will help you build a content plan and create great content. You can learn how to schedule your content, optimize it, promote it and amplify it on other social media platforms. Lastly, learn how to measure your performance and results. Before we could dive into this exciting journey, let's know why you should choose YouTube out of the many platforms available online.
Why choose YouTube?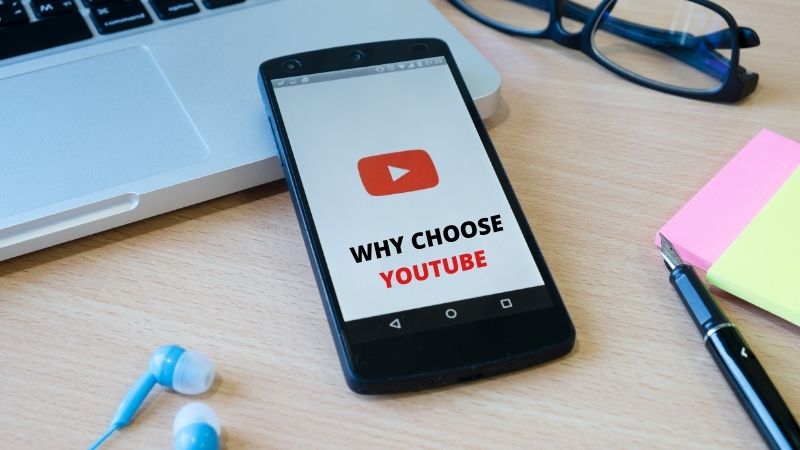 Today, users prefer short videos and watch ads as video content compared to other content. YouTube is the best platform to consume video content, making it the most competitive platform to garner any attention from over 2 billion users.
Brands that aren't already on the platform need to get started with YouTube because of its high-engagement and vast audience base. With millions of people having access to YouTube through their different devices, brands need to adapt and evolve with their marketing strategies. YouTube's creator playbook will remind you how technology is evolving every minute and becoming more personalized to its users. Every update ever made revolves around their user-base and how it can enhance their experience.
Building a content plan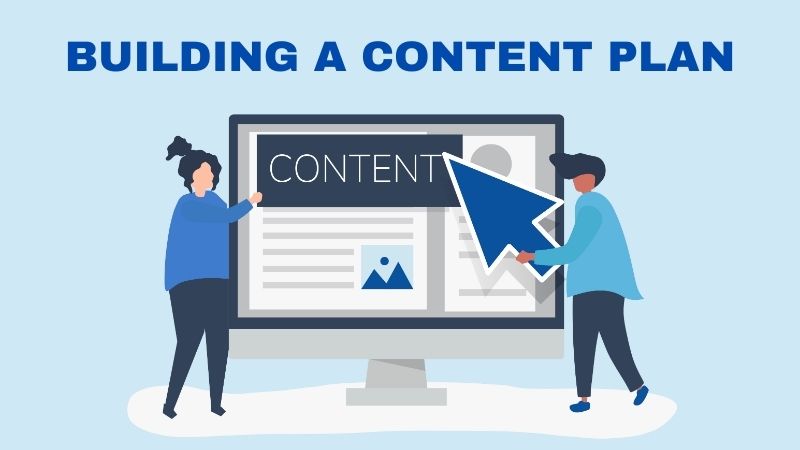 Before creating any videos for your YouTube channel, it is essential to have a content plan in place. But what is a content plan?
A content plan lets you organize your content and define what role it plays in your brand strategy. In this playbook, you will come across branded content on YouTube and learn how to build a content marketing strategy for your YouTube channel.
How to build a content marketing strategy?
A content marketing strategy helps you structure your content and come up with new ideas for content creation. When it comes to content creation, you can choose between your creation, collaboration, or content revolving around existing content.
For content generation, according to the creator playbook, you can choose from these three types of content:
Help content: This type of content can help your audience understand what your product is all about, like tutorials, how-to, etc.
Hub content: Hub content is regular content that you upload on your channel that gives your audience an idea of your brand's vision and new updates.
Hero content: You can use this type of content to boost your engagement. For example, new product launches or milestones you would want to celebrate through your video content.
You can read a more detailed version of these pointers below.
Creation of content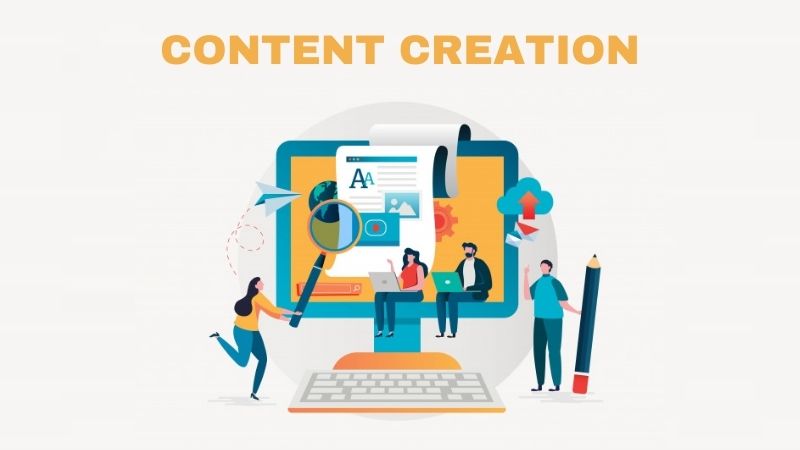 Great content can boost your views and bring in more subscribers, further building a loyal customer base. Here are the 10 most essential guidelines to follow when aiming for a creative strategy.
Shareable content
One of the best ways to build a strong audience base is by sharing it on social media. This is why it is crucial to know what's trending and what type of content will perform among your audience. Look for popular search terms and words that viewers use to search for the content they are looking for. Videos depicting strong emotions and appealing to your audience tend to perform better than other types of content. You never know which one of your videos is going to go viral.
Collaboration
Collaboration is a great way to boost your channel's reach. There are different types of collaborations you can do to promote your channel on YouTube. If you are a small channel YouTube creator, you can start joining affiliate programs and earning easy money. Once you have made good money and built a strong audience base, you can shift to sponsorship programs. Sponsorship programs help you collaborate with big brands who pay you a huge amount of money to promote their products and services. Once you have made a name for your channel on YouTube, you can approach your fellow YouTube creators and collaborate with them to create appealing videos.
Discoverable topics
YouTube is not only a video-sharing platform but also the world's second-largest search engine. Users search for different types of content on YouTube all the time. As a creator, your video content needs to be discoverable by users. To do this, you need to optimize your video so that it appears in the search results.
You can take content inspiration from popular search terms and trending topics. Create videos that have a long shelf life and will be searched for over a period of years. You can use tools like Google Trends to find out what's trending daily and for how long. Aside from this, you can also use the YouTube Trends dashboard to look for popular videos among users.
Accessibility
Can your new audience access your video content? Do they completely understand your video without any context? Your videos must resonate with your new audience along with your old ones. Many users are directed to your content through different social media channels and direct search results. This means there is a higher chance of them viewing your content for the first time.
As a creator, if you are creating a series of videos that have something to do with the previous one, structure the content so that it stands out on its own without a user having to browse through your entire collection of videos. Instead, you can include a wrap of the previous content to make it easier for new users.
Consistency
Every YouTube creator knows how important consistency is to become successful on the platform. But many areas require consistency. For example, you can have a consistent theme or format of the type of videos you upload, like your niche or a series of topics related to one subject – fitness, beauty, etc.
You can use consistency when it comes to scheduling your videos for upload. For this, you can use tools like TubeBuddy to make it easier given your busy schedule. Using a set of consistent elements also helps with building a brand image for yourself on YouTube. And the last one where you can use consistency as a factor is with your videos' voice and tone. You must have noticed that your favorite creators on YouTube use an informal but respectable tone when recording their videos. Such videos resonate closely with their audience, and you can use this same tactic in your videos.
The above practices help build a strong community on YouTube and keep your audience coming back to your channel.
Targeting
Targeting on YouTube means reaching your type of audience. Let's dig a little deeper. If you have a YouTube gaming channel, your video content won't' resonate with users who aren't interested in video games. You need to reach out to the users who play or enjoy games.
To know who your audience is, you will have first to narrow down your demographics. Browse through your previous content and look for users who are engaging with it. For a detailed report, you can use YouTube Analytics which is a part of YouTube Studio. YT Analytics will help you understand your audience and what kind of videos are more appealing to them, along with other unique features.
Sustainability
If you have followed the above steps correctly, you are surely walking on the right path. Sustainability here means planning your content strategy for the long term. Building a successful YouTube channel is all about the planning and efforts you put in from time to time. Start with planning out a content structure that can stay on for years to come. Use consistency as a foundation to stand on, and slowly you will see how your audience base will increase.
Viewer engagement
Most audiences enjoy watching videos that require engagement from their end as well. Today, YouTube offers multiple ways to engage with your audience in real-time. You can start small by replying to your viewer's comments. Slowly as your audience grows, you can host contests, Q&As, and giveaways. You can also live stream and reply to your audience when they ask you any questions or acknowledge their feedback. You can do this on your other social media platforms and use it as a promotional tool to bring your audience to your YouTube channel.
Interactive content
Viewer engagement and interactive content are intertwined. Many creators use their audience's feedback and opinions in their videos. This builds the trust and loyalty factor among your audience and opens up your channel to users who appreciate such traits in a YouTube creator. You can make this work to your benefit by making your audience feel like they matter to you. You can hold polls to know what they are looking for in your videos and cover those suggestions.
Authenticity
Today, authenticity plays a crucial role on any platform, especially on YouTube. If you are looking to build a strong and loyal community of fans that will stay with you for years, this is the way to go. Use your channel to share your channel's vision and aim with your audience. Show your fans why your channel is unique and has authentic content. Put more passion into your videos which your audience can immediately detect. Share real-life stories and experiences to make them more relatable. These practices will make your channel very authentic and original.
Schedule your content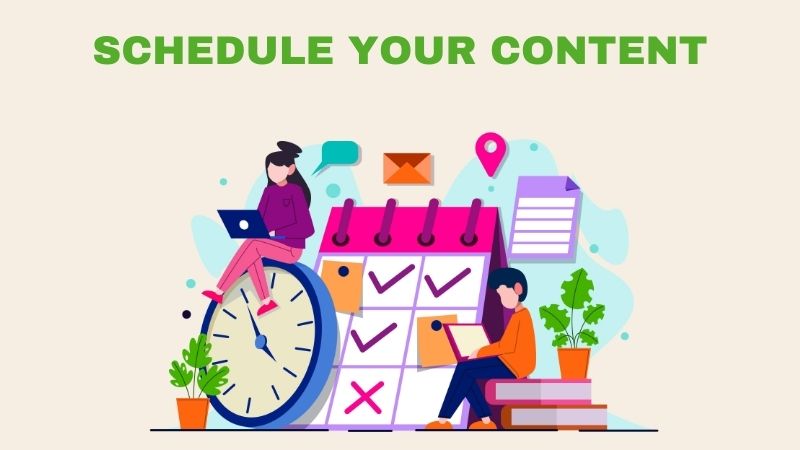 Scheduling your content isn't only about publishing content; there is an entire strategy that needs to be constructed before taking this step. When and where do you plan on uploading your content? What is the best time for upload? You need first to figure these things out. But first, you need to know which type of content you are uploading and build your strategy around it. Earlier, we came across three types of content; let's dive deeper into it.
Help content
To create fantastic help content, start with researching what users are looking for. Narrow down queries that are related to your niche and make your content around those queries. You can use Google Trends to determine trending content and create videos answering those questions or queries. You can create tutorials, how-to, videos to enhance your YouTube help content.
Hub content
Once you've covered the help type of content, you can now shift to hub content. Hub content covers regular content that creators usually upload on their channel. You can create videos related to your channel's niche and encourage viewers to subscribe to your YouTube channel. Another great idea to create hub content is to upload videos in a series format requiring prior content planning. You can use these videos to promote and boost your channel.
Hero content
Last but not least, hero content is the final step towards making your channel a wholesome one. Hero content consists of videos celebrating certain events related to your brand. If you are a part of any sponsorship or affiliate program, you can use hero content to create videos celebrating new product launches and events. You can use features like YouTube Shorts and Live-streaming to showcase such content and drive in as much traffic as you want on YouTube. This type of content will help you bring in more audience and subscribers to your YouTube channel.
The takeaway here depends on the type of content you choose to go with; you can decide the scheduling process. Through Analytics, you can find out when your audience is the most active and the days where your content would have the most relevance.
Optimize your content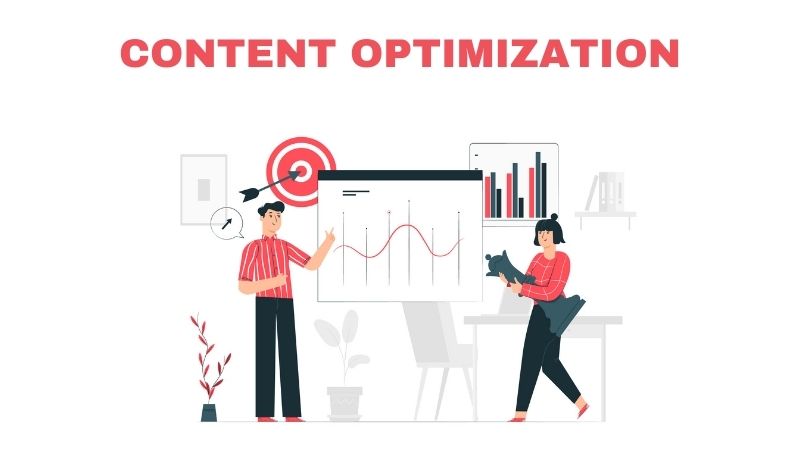 We have reached the most-awaited and vital part of YouTube's playbook. Content optimization is what takes your content to the next level on YouTube. If you are looking to earn on YouTube by monetizing your videos and channel, this is how you start to climb that ladder.
Metadata
Metadata such as title, description, and tags help YouTube's algorithm understand what your video is about. To boost your presence on YouTube, let's start with optimizing your channel's metadata.
Title
Your YouTube video's title should consist of relevant keywords which will help you appear in YouTube's search results. But at the same time, it needs to be compelling enough for your audience to click on it. If you upload serial content on your channel, make sure to include the episode number in your title for users to refer to previous videos for content. This practice also helps with a better user experience on your channel.
Description
There are two types of descriptions on YouTube you will come across – Channel description and Video description. A YouTube channel description appears on your channel homepage, while your YouTube video description appears next to your video. While writing your descriptions, remember to use long-tail keywords for better optimization and include your social media links. Keep your writing style consistent, and remember to include links to previous videos if your video is a part of serial content.
Tags
Tags are words that help describe your video content through synonyms. While creating tags for your YouTube videos, keep a few standard tags that you can include in all your videos. Look for trending hashtags and create tags relevant to your video content. Also, don't forget to include keywords in your tags as well.
Thumbnails
Thumbnails are tiny snapshots of your video, giving your viewers a quick review while browsing through your video. When shooting your YouTube video, make sure to click some great shots to use as thumbnails. You can also upload customized thumbnails. When customizing your thumbnail, one important thing to remember is that it will appear in different sizes on different devices.
Some tips to keep in mind when dealing with thumbnails are to use bright, attractive images, high-resolution images, well-framed close-ups, and images that would be great in all sizes.
Cards
YouTube cards appear at the end of a video. It's an amazing way to promote your other videos and playlists in addition to increasing viewer engagement via clicks on your YouTube videos. If you are using cards at the end of a video, make sure it plays on the same window. But if you choose to include a card in the middle, set it up to open in another window. You can also check how your cards are performing through YouTube Analytics.
Playlists
Playlists are an amazing way to organize your videos and increase your watch time on your YouTube channel. If you upload different content types on your channel, you can create a playlist for each niche, making it easier for users to look for similar videos in one place. You can also create a playlist of your best performing videos or create any kind of combinations that suit your channel's theme.