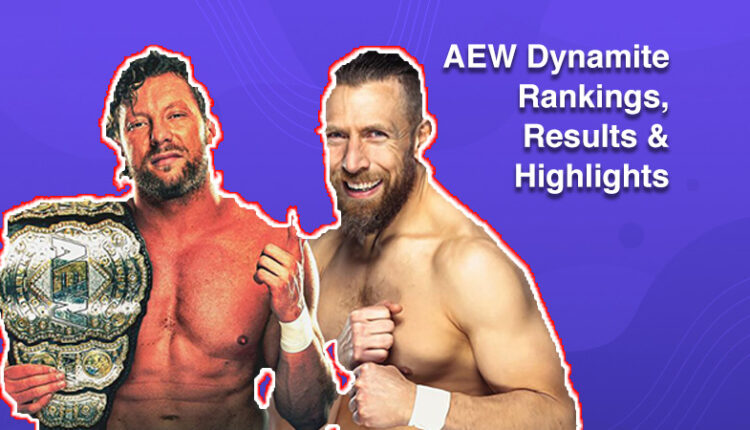 The historic AEW DYNAMITE: Grand Slam between pro wrestling giants Kenny Omega and Bryan Danielson was held in Arthur Ashe Stadium in Queens, NY!
The AEW Grand Slam is an ongoing series of professional wrestling television special episodes produced by All Elite Wrestling (AEW). The omega v/s Danielson match was the first of many explosive nights to come. The match was broadcasted live on TNT.
You can catch the highlights of the once-in-a-lifetime match through highlights posted on their official YouTube channel.
Below, you can find the rankings, AEW dynamite results, and the incredible highlights of the debut fight.
Results of
AEW DYNAMITE

Wednesday Night

The live audience described the Wednesday night match between Kenny Omega and the American Dragon as one of the best debut matches of all time. Even though the match ended in a tie, the limited-time match was a treat for the fans.
Check out AEW Dynamite Results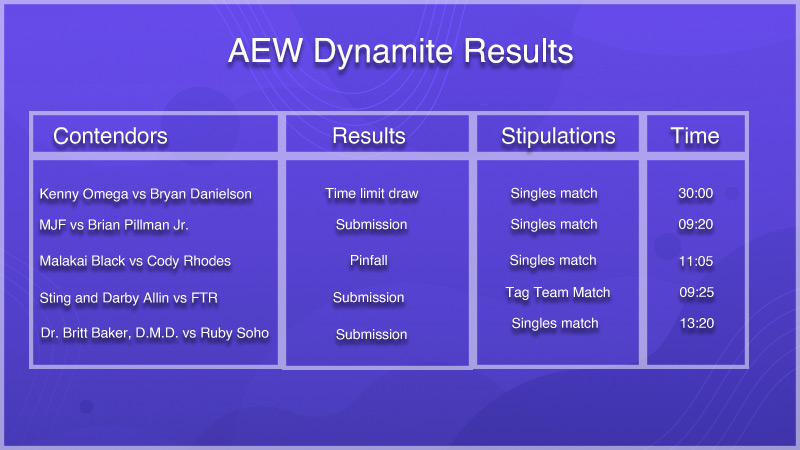 Fans went crazy on Twitter with #AEWdynamite trending for hours.
Bryan Danielson vs Kenny Omega at #AEWDynamiteGrandSlam – In-ring Stats#AEW #AEWDynamite #AEWGrandSlam pic.twitter.com/afWKRO74f1

— Pro Wrestling Musings (@PWMusings) September 23, 2021
Overall Rankings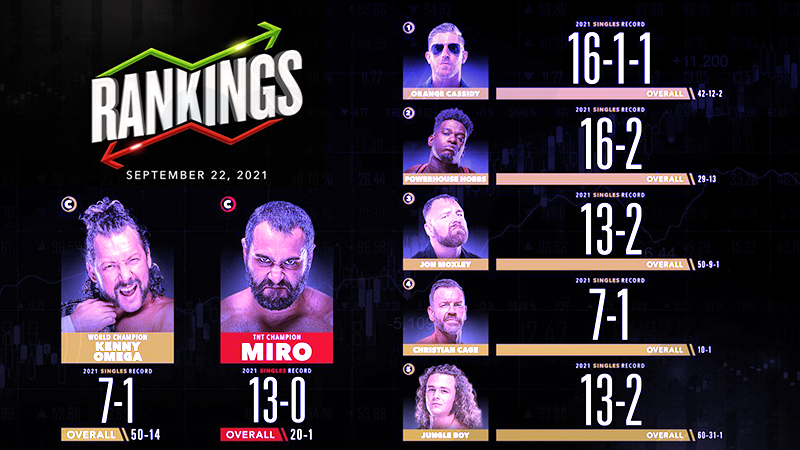 Highlights of Omega v/s Danielson clash
Watch the highlights of the match that fans have described as "A dream match for ages." 
The fans were going bonkers before the two wrestlers even locked up. The vibe at the stadium was surreal as New York braced itself for an incredible night.
The fight began with Bryan dictating the pace, but it didn't take Omega long to strike back and stop the American Dragon, at least momentarily. 
For the entire duration of the fight, the crowd kept cheering "This is Awesome" as the Pros engaged into an absolute firefight.
Time ran out as Danielson was applying the LeBell Lock! The Omega v/s Danielson match ended with a draw!
Watch the legends enter the stadium, and the crowd goes nuts all night long:
Find all the updates on the upcoming events on the official AEW website.
For the classic Pro wrestling fans, the AEW Dynamite fight of Omega v/s Danielson proved to be a legendary experience, A fight for the ages!