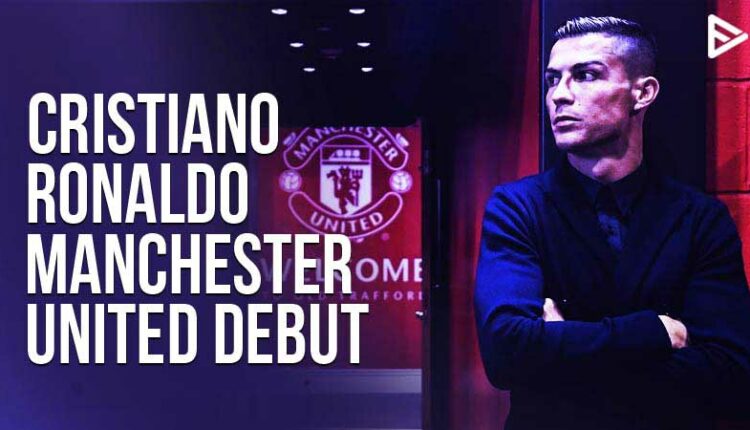 Cristiano Ronaldo and his imminent return to Manchester United is one of the biggest sports news today. With Manchester United recently announcing the news of the 36-year-old football legend returning back to the club almost 12 years after he left for Real Madrid, the fans have gone stark raving mad waiting for the Cristiano Ronaldo Debut match.
Cristiano Ronaldo's Second-time Debut with Manchester United
In an interview with BBC Sport, the Manchester United manager, Ole Gunnar Solskjær said that they were trying hard to get Cristiano Ronaldo to debut against Newcastle on September 11. Expressing his excitement in getting back his old colleague who he also claims to be, "the best I have played with" he said, "He's a special boy, or man now, he was a boy when I played with him. Of course, we want to get that over the line. Of course, the players are excited, some have played with him in their national team. You see the fans – they're excited. That's what he does, he's a special player."
However, according to the statement on their website the Football Legend's return is subject to personal terms, visa, and medical.
Stream the Cristiano Ronaldo Debut on YouTube
YouTubers this is an appeal to you. One of the best ways to get real YouTube views would be to engage your audience in the most trending topics. And well what's more trending than the most awaited second-time debut on Manchester United. It would be a great idea to Live stream Ronaldo's debut match for more audience engagement and to increase your YouTube subscribers and views you can always choose Veefly's amazing YouTube Marketing services. Not only that this is also a great time to make a compilation of the nostalgia of some of Cristiano's best plays at Manchester United.
The Jersey Dilemma
Well, we all know about the traditional Jersey Number 7. Ronaldo has been wearing for the longest time in his Football career. Well, it seems that it is quite possible that he won't get his jersey back for his return. The jersey that is now worn by Edinson Cavani had been allotted to him at the beginning of the season. As per the premier league rules, the shirt number cannot be changed once a season has started. The number shall be assigned to Cavani for the season 2021-22. This can only be changed if Manchester United were to sell transfer Cavani to another club before the transfer window closes.
However it just so happens that Manchester United can request a special dispensation from the premier league, which hasn't really happened before but well we can only hope for the best.
Well, the transfer of Ronaldo has come as a delightful surprise to football fans all around the world. We are yet to see how things turn out and what the conditions are going to be once Cristiano Ronaldo actually starts playing for the club. Here are some of the best times Ronaldo left everyone awestruck with his Football skills.