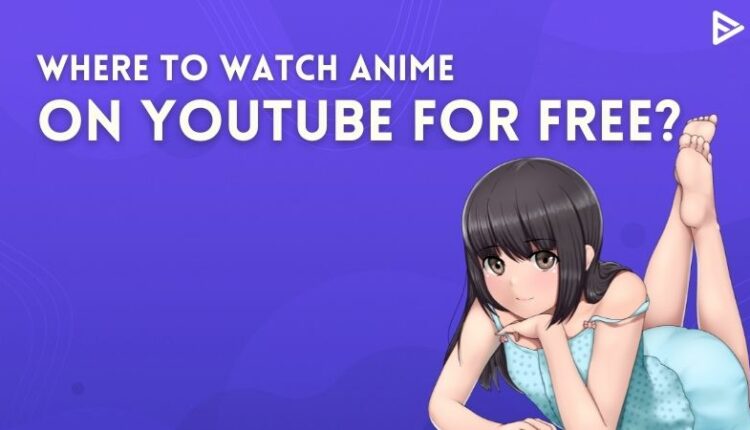 Do you want to watch Anime on YouTube? If you're going to watch Anime for free, then YouTube is one of the best places. Here are some channels for Anime to watch on YouTube.
Top 5 Channels To Watch Anime on YouTube
Funimation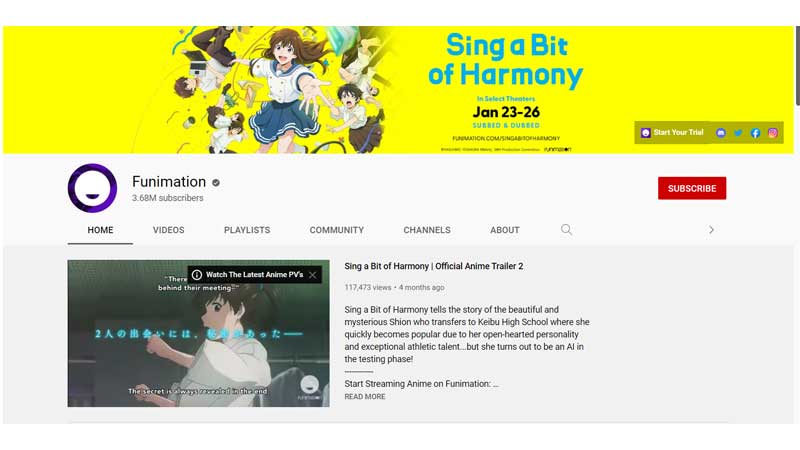 If you want anime to watch on YouTube legally then Funimation is one of the official channels where you can watch Anime on YT for free! You obviously want to stay up to date on the latest anime news. Not missing the thrilling new series and films constantly making their way to your screens.
Funimation is specifically designed to bring you videos that you are waiting to watch. If you belong to the Anime fandom then you have to check out what Funimation has to offer! If you want to watch animes on YouTube, including special interviews with directors to upcoming anime series and everything about anime, then Funimation is the answer!
AnimeUnity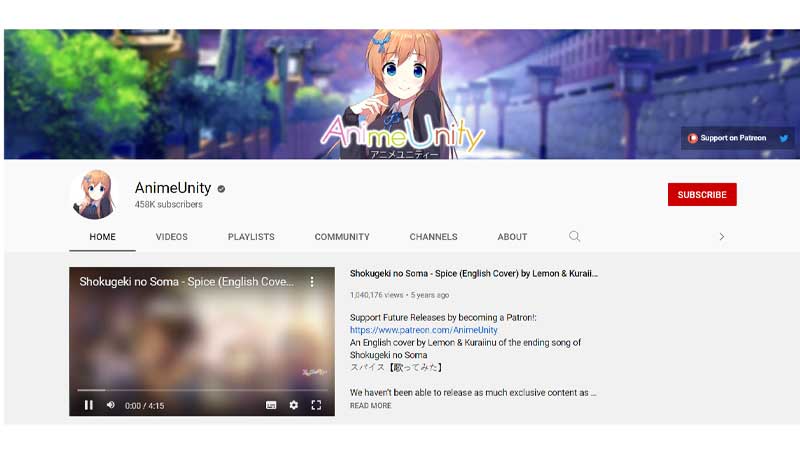 Finding out which anime from every genre is the best is good, but sometimes we just want to sit back, relax and watch some shows. AnimeUnity has all that and more in its widely diverse music videos and character-driven songs. So tune in to check out some wonderfully comprised videos made up of all of your favorite anime and characters in a mashup you never would have previously imagined.
This is definitely not the first channel to feature content such as this. Still, it stands out with the level of creativity that goes into the making of each music video and the guaranteed emotional impact. AnimeUnity will not disappoint any music and anime lover alike, as each video is unique and beautifully rendered, making it hard to look away from the screen!
Ani One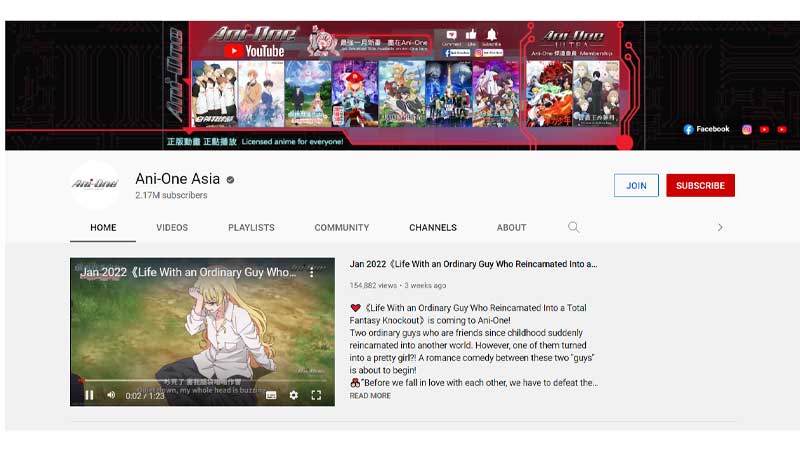 Ani One is an abbreviation of Anime For Everyone, a YouTube anime channel that everyone can watch. This channel is available for every country in the world! A few anime titles available here are Millionaire Detective: Balance Unlimited, Gleipnir, Sing Yesterday For Me, A Place Further Than the Universe, and Haikyuu!
Aside from anime series, there is also other content like anime breakdown talks in Ani One. You can also know the team behind Ani One channel by watching their introduction video. Not only that, but there are also anime openings covering content, like Peace Sign from My Hero Academia.
Gundaminfo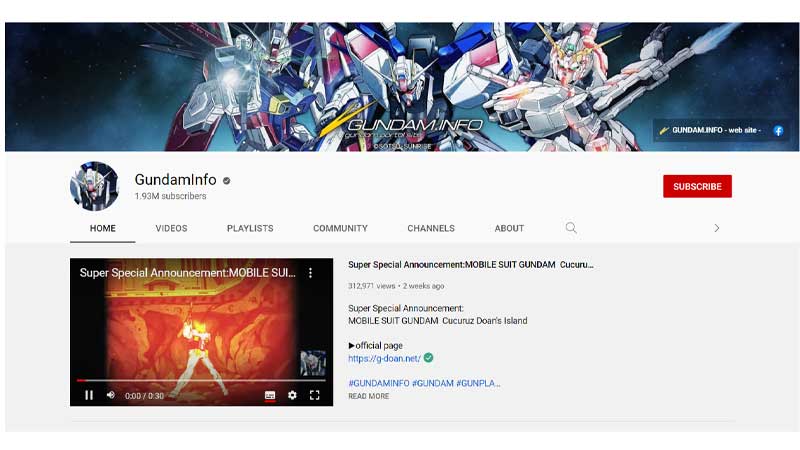 This channel is already available in many countries for YouTube anime, but not all. Hence, this channel offers the Gundam series, starting from Iron-Blooded Orphan, Gundam Built Divers Re: RISE, and others. Not only anime series, but also Gundam movies available. Currently, Gundaminfo has already more than a million subscribers.
Gundam fans surely hoping for more than just anime series on this channel. Don't worry, there is also an exciting talk about Gundam from the Gundaminfo team. Furthermore, there is also a talk with Gundam collectors about their massive collection! This channel is recommended for every Gundam fan!
Animelog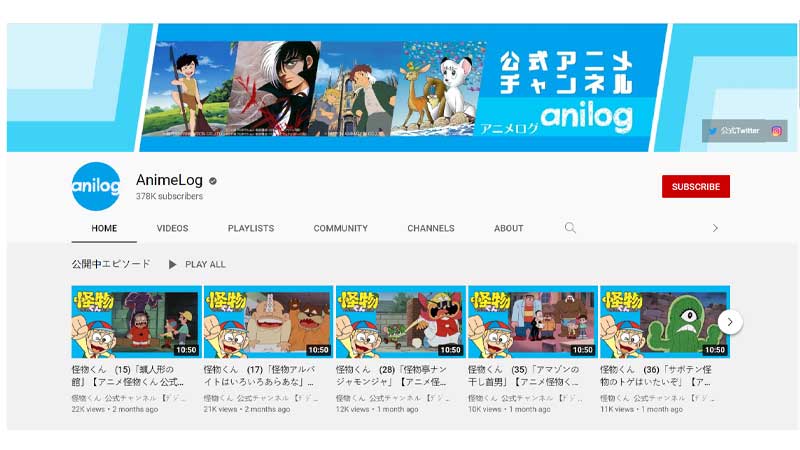 Animelog is a newly created channel and is in collaboration with many Japanese studios, including Toei Animation. This Japanese studio owns the license of Dragon Ball, One Piece, and Digimon. They are also planning to add 3000 anime titles by the end of 2022. Currently, Animelog is only available in Japan but soon they will make it available for global audiences.
Conclusion
Now that you know where to watch Anime on YouTube, all the anime fans go ahead and watch your favorite show for free! Also read, Why Has The Use Of Anime YouTube Banner Grown In 2022.
Frequently Asked Questions
Q1. Is there any anime series on YouTube?
Ans. YouTube has multiple great anime content available. There is much anime on YouTube that fans can watch for free. Also, it doesn't usually include pirated shows. These channels typically have titles not currently covered by copyright or are owned by someone.
Q2. What YouTube channel has anime?
Ans. Anime-Planet and Crunchyroll are the only free and legal anime streaming websites, while the paid ones are Funimation, Crunchyroll, and Netflix.
Q3. Is watching anime on YouTube legal?
Ans. If you watch Anime on YouTube from the official channels like Funimation, it is not illegal. But if you watch YouTube anime from a random channel, then it is illegal.
Q4. Where can I watch anime for free?
Ans. You can watch Anime for free on Crunchyroll Netflix. You can also watch anime on YouTube channels like Funimation.