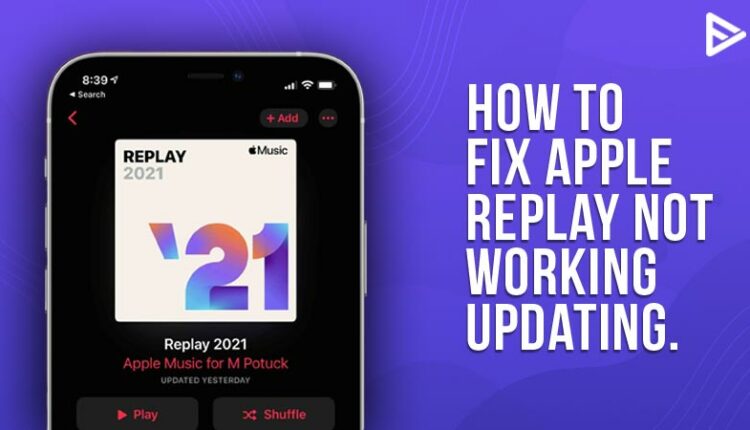 Is your Apple replay not working? Dear iOS users, we can feel you if you feel sad because of Spotify-wrapped hype. With the side-by-side hustle of Apple Music and Spotify, there are for sure some takebacks from Apple's side. But we still have time! This blog will tell you fixes for the apple relay not working. As a bonus, we will also highlight how you get your apple Music replay playlist. Stay with us till the end!
Steps To Fix Apple Replay Not Working/Loading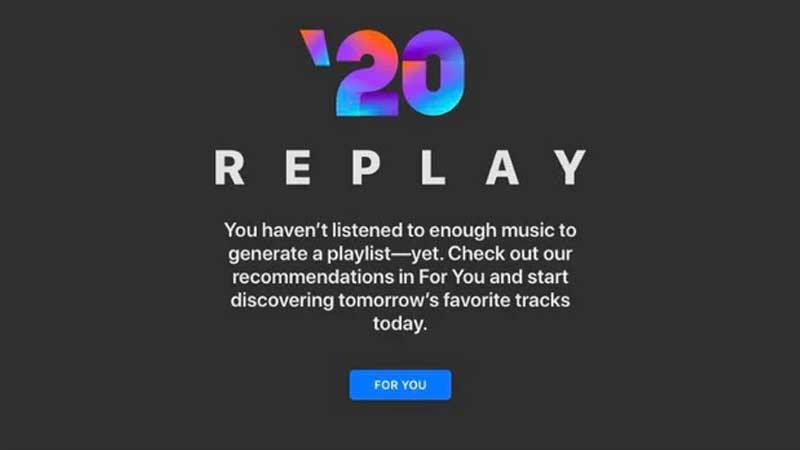 If you find that your apple replay is not showing, we have an easy fix for you!
The first and most crucial step is to make sure that you have signed in to Apple music.
Also, make sure to see if your Apple subscription is ongoing.
Another step you can try for Apple replay albums not showing up is heading for the web.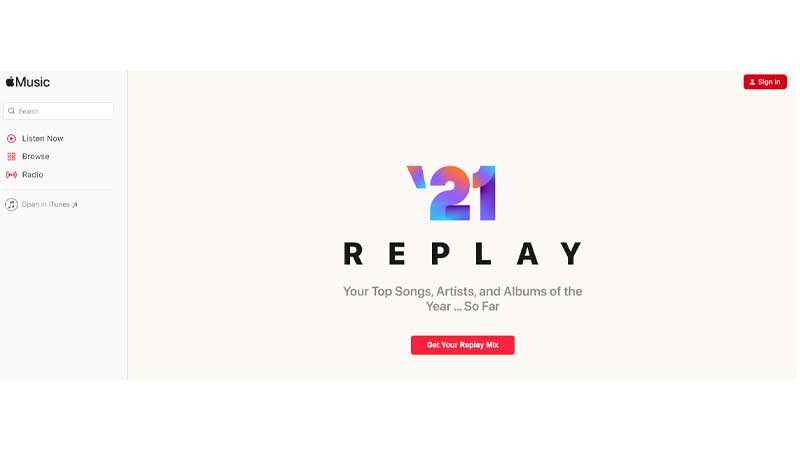 Get a subscription to apple music replay
Go to replay.music.apple.com
Sign in with the apple id that you used with your apple music subscription
Click on your replay mix, and you will find your apple replay working!
How To Get Apple Play Music Stats And Playlist?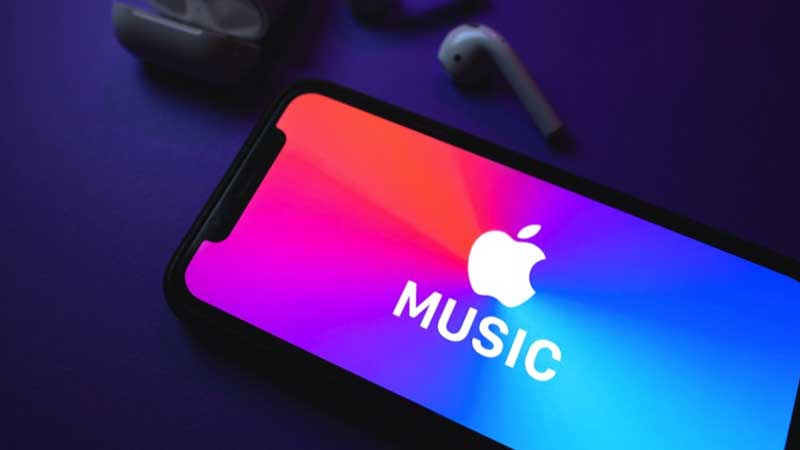 You need to keep in mind that apple's replay is not as detailed as Spotify's. For once, we feel that android users are being treated like Royalty! But you don't need to worry; follow our steps to find an apple music playlist!
Navigate to music.apple.com/replay on a desktop-class browser
Sign in to your Apple Music account
Screenshot the stats for sharing on social media
Scroll to the bottom, where you will find your special playlist
Also, this special playlist is generated before the new year starts to get it to your notice.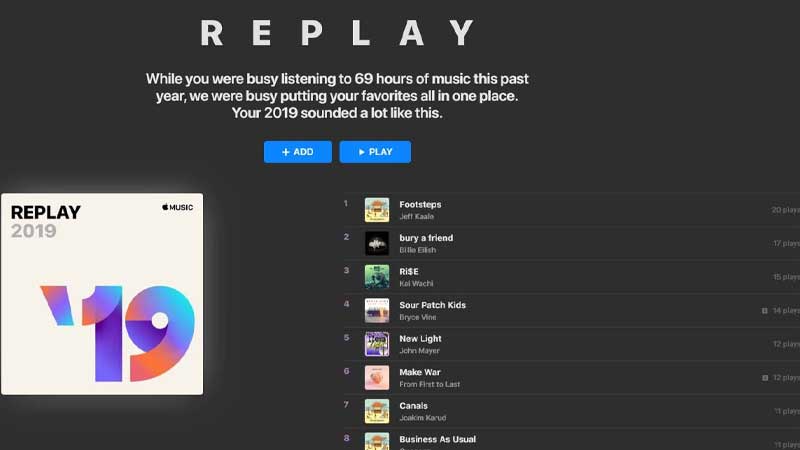 The playlist contains the song journey from when you have made a subscription to Apple music!
Apple Music is known to show up to 100 songs based on your top songs.
Interestingly, you will also be able to notice a change in your music taste, if any, in past years!
Find Your Apple Music Replay And Save The Same.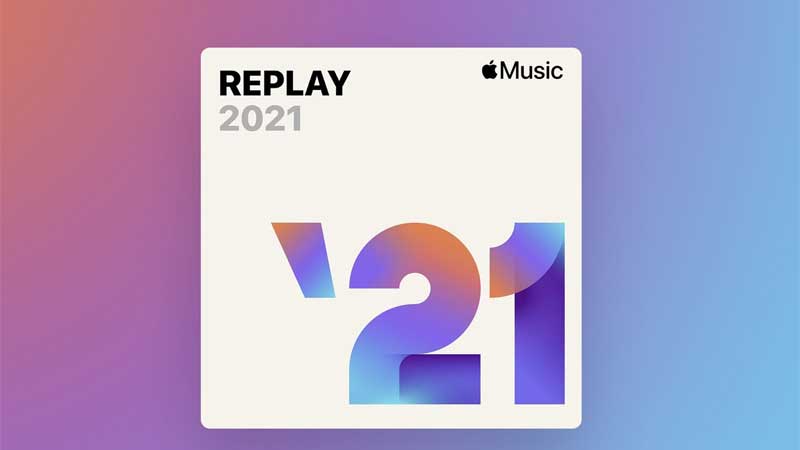 An important notice, if you want to see your song history, you need to see if that listening history is also enabled! The steps to access the same are pretty easy! You can locate the song listening history in iPhone settings.
Head over to the Apple music replay website
Wait till you get your replay mix
Once the song list is generated, you just have to click on add based on your listening history.
The playlist will be saved in your library!
Whew, the steps were a little bit tough. You can also follow the steps if the Apple music replays not working!
How Do I Reset My Apple Music Replay?
If you are wondering how I reset my Apple music library, you have landed on the right page! Follow the steps below to know-how.
Select a track to highlight the song list
Tap on the highlighted track
A menu will now appear
Right-click and select the control option
Tap on the song info and tap on reset
Conclusion
We hope that we have managed to provide you information regarding how to fix Apple Replay Not Working! If you are a fan of Apple, be sure to check out the features of the Apple TV too!
Frequently Asked Questions
Is Apple music better than Spotify?
For an argument, there are places where Apple music does lack behind. With Spotify wrapped all set and loaded to present the holiday gift to their users, Apple music is seen facing technical issues on the large.
Does Apple music tell you your top artist?
Apple music will tell you the hours of music you've listened to in the current year. It also presents you a playlist of your top 100 most played songs too!
When can I see my 2023 Apple replay?
You can head over to the apple music site and take a look at your replay by tapping the large banner present in the center of the screen. 
How do I access Apple music replays?
You just need to log into your account. After a successful login, you can access all your top songs and playlist from the app window itself!