With a myriad of streaming applications already accessible on the digital platform, the Directv Stream has been brought into play. For many who do not know, Directv Stream was AT&T before. There are a few things to keep in mind, especially if you're considering a Directv Stream subscription. Let's go through all of the critical points. Let us start with the fundamental question.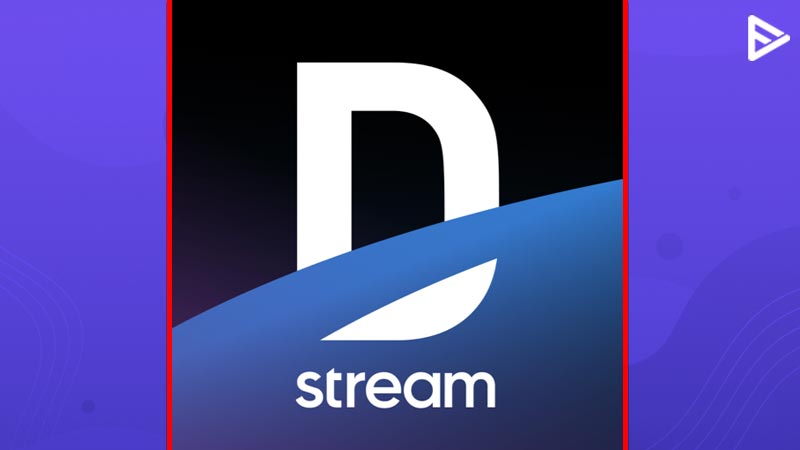 What Is Directv Stream?
AT&T's streaming service, DirecTV gets a new moniker. Subscribers may use it to watch a range of TV shows on their devices. Like many other streaming services, It is available on a range of devices and can link to popular applications such as Netflix, HBO Max, Amazon Prime Video, and others. Depending on the bundle you pick, you may support up to 20 devices at once with a subscription. (which is a lot).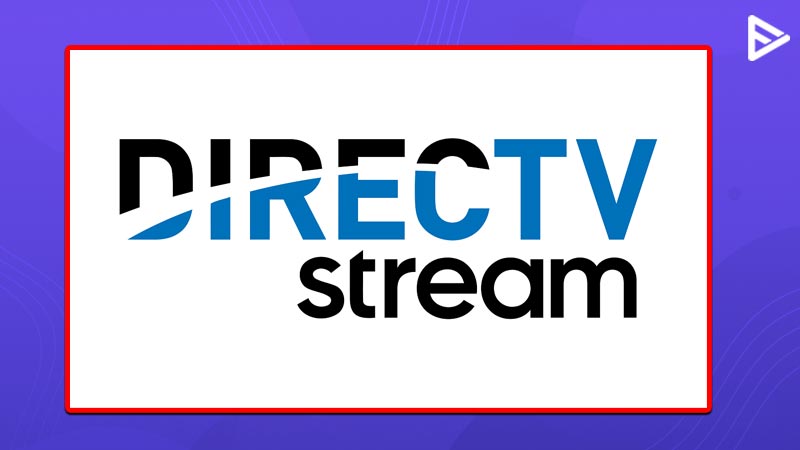 What channels are available on DirecTV Stream?
Depending on the package you choose, the channels are available in the bundle. We will talk about the packages further in the article. There are various channels accessible to you in the packages that you can select from, like Entertainment, sports, kids channels, and lifestyle channels. The channel list on AT&T has remained essentially identical.
What Are The Packages of Directv Stream?
There are different names given to each package. There are four packages to choose from.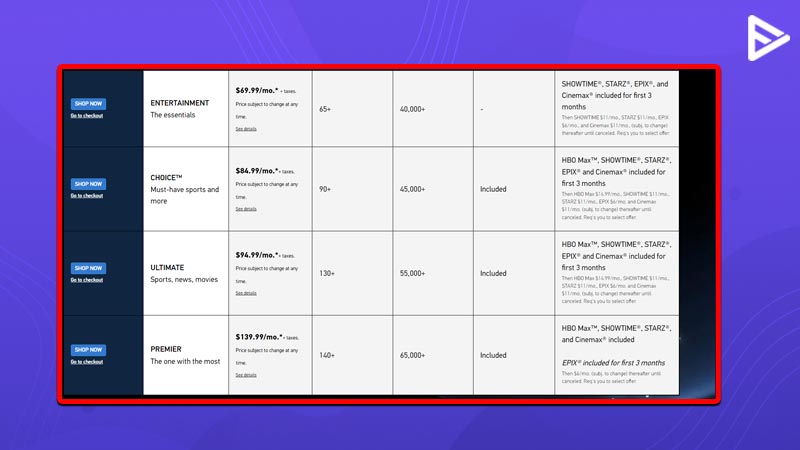 Entertainment
It is the most basic package available at $69.99 PO with the fewest channels at the most affordable price. It comes with live TV, most on-demand titles (over 40,000), and 20 hours of cloud DVR storage. To begin with, Showtime, Epix, and Cinemax are all accessible for the first three months, but you will be charged after that, for which all the details are mentioned in the image above.
Choice
This one is priced at $ 84.99 PO. The choice package is a substantial upgrade that adds 20 extra channels, including different ESPN networks, the Cooking Channel, and more – as well as a free year of HBO Max. You'll also have access to even more on-demand titles as well as regional sports networks, making it easier to watch local games. To begin, it gives three months of HBO Max Showtime, EPIX, and Cinemax for free.
Ultimate
Expensive package, more prominent will be the benefits. The ultimate package is priced at $ 94.99 PO. This subscription offers everything in the Choice package plus an additional 20 channels, including the NHL Network and FXM, as well as even more on-demand titles (now up to 55,000). In addition, three months of HBO Max, Showtime, EPIX, and Cinemax are included in this deal.
Premier
The last one is a premier subscription priced at $ 139.99 PO. It is the final package with almost everything in it. There are nearly 140 channels. You now have access to the whole 65,000-title on-demand library. HBO Max, Showtime, and Starz are included in this package, along with a 3-month free subscription to EPIX.
These were all the four packages explained in detail with the pricing and everything included in the subscription.
What Is the Difference Between DirecTV and DirecTV Stream?
We have already mentioned and given all the details of the packages. But one significant difference between the two is that DirecTV is a satellite television service that needs a satellite dish and does not employ internet-based streaming. Meanwhile, DirecTV Stream is an online service that requires you to have an internet connection to watch your favorite channels.
The packages  are also available on the website, and you can compare them.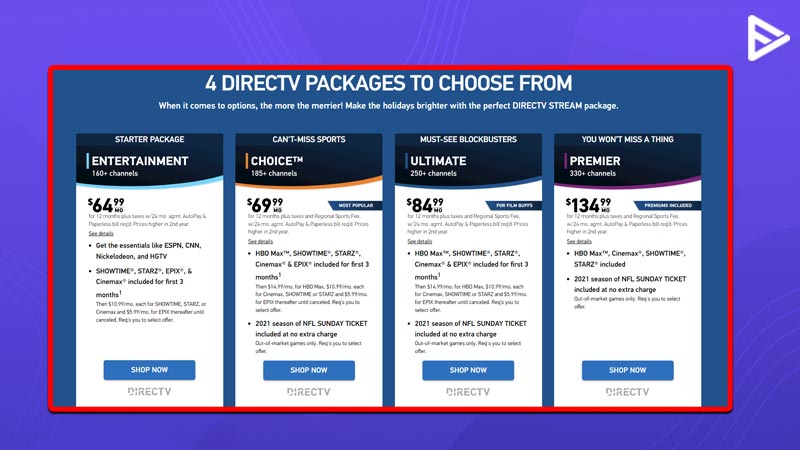 You can now compare them on the same website – just make sure you don't mix them up. Don't get confused between the two.
Concluding Thoughts
DirecTV Stream is comparatively a new streaming service that is available. You can try it yourself and see whether you wish to continue with the subscription.
Related Guides
YouTube TV Black Friday: The Biggest Deals In 2021
YouTube Tv Vs Hulu Tv- What Is A Better Choice In 2021?
Frequently Asked Questions
Q.1 How much is DIRECTV STREAM per month?
Answer: There are four different packages to select from, namely, Entertainment, Choice, Ultimate, and Premier. The base package starts from $ 69.99 PO.
Q.2 How do I get DIRECTV STREAM?
Answer: Firstly, download the app from Google Play Store. Select from the packages and start streaming your favorite shows and movies.
Q.3 Is DIRECTV STREAM the same as DIRECTV?
Answer: No, they both are different. It is the satellite version, whereas DirecTV Stream is an online streaming app that requires a strong internet connection.
Q.4 Can you stream DIRECTV without a dish?
Answer: DIRECTV is now accessible as an app for wireless phones and computers without a dish. The  setup includes a satellite dish, a digital set-top receiver, and remote control.