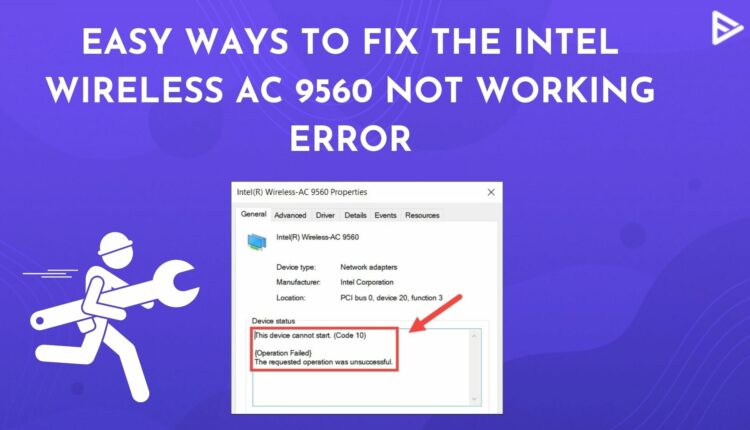 You are not alone if you face the Intel Wireless AC 9560 not working error. It is an adapter which is a CRF that supports the built-in 802.11 AC solution. Unfortunately, when you use an outdated driver with this Wi-Fi connector, you will experience connectivity issues and receive a Code: 10 error.
If you think that solving this issue is time-consuming, we have 5 easy solutions to help you fix the Intel Wireless AC 9560 not working error.
Top 5 Ways To Fix The Intel Wireless AC 9560 Not Working
Before trying out the techniques below to fix the Intel Wireless AC 9560 not working error, try power cycling your computer or laptop.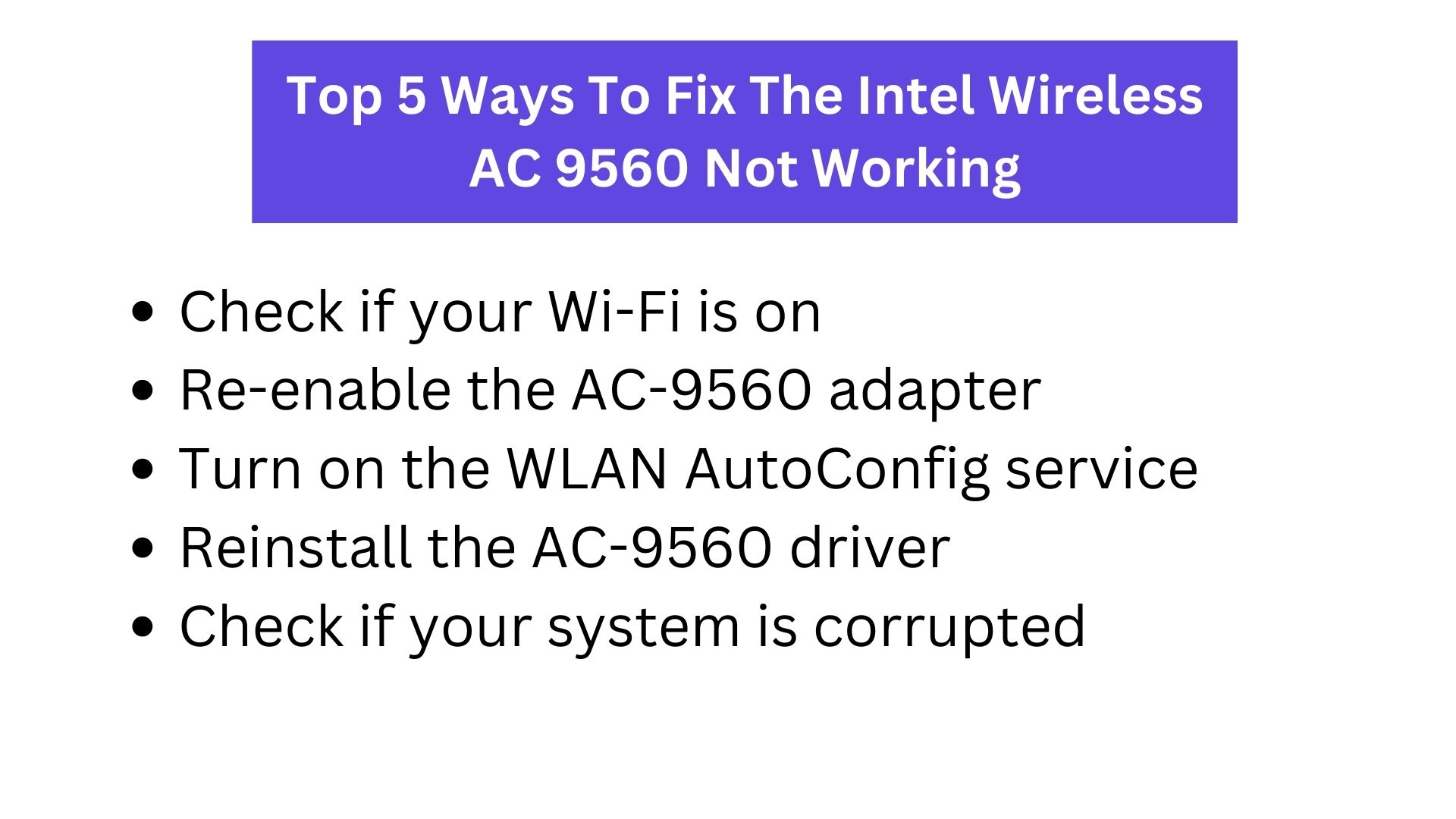 You should try restarting your computer when encountering problems, such as the Intel Wireless 9560 repeatedly disconnecting.
This enables hardware components, such as the Intel Wireless adapter, to reboot and restart. In general, this resolves the majority of minor issues.
1. Check If Your Wi-Fi Is On
If your Internet isn't working correctly, then your Intel Wireless AC 9560 will not work. So try switching on – off your Wi-Fi or changing your Wi-Fi network connection.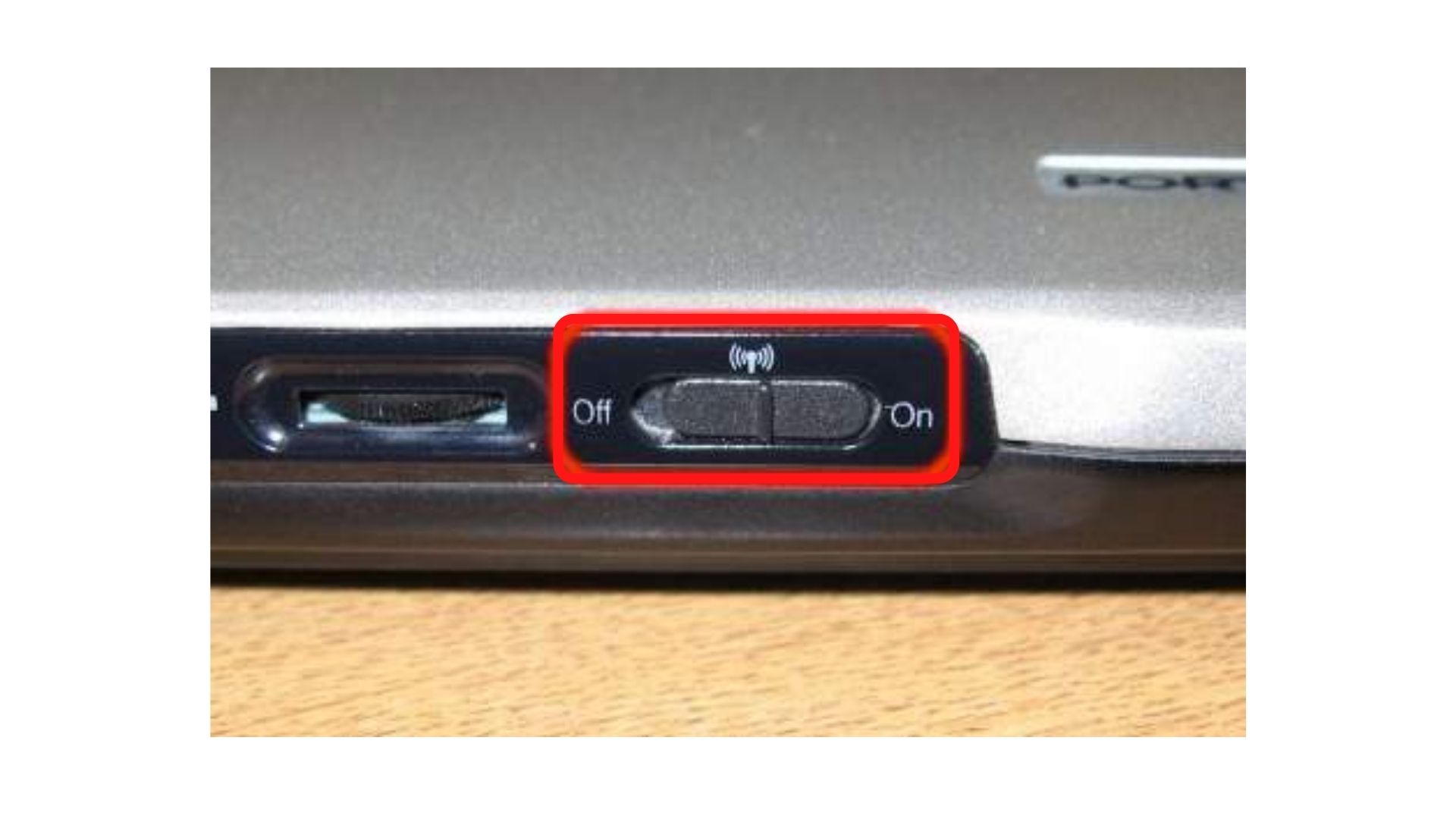 Some laptops have a hardware switch or a key combination to enable or disable Wi-Fi. As a result, ensure Wi-Fi is turned on before proceeding with other fixes.
2. Re-enable The AC-9560 Adapter
You may encounter the Intel Wireless AC 9650 cannot start issue due to a Windows glitch. To resolve the issue, try disabling and re-enabling the device.
Select Device Manager by pressing Windows + X on your keyboard.
To expand the category, double-click Network adapters. Then, right-click Intel(R) Wireless-AC.
9560 and choose Disable device. If you are unable to locate the AC-9560 adapter, use Advanced.
Driver Updater to locate the missing drivers.
Restart your computer and re-enable the AC-9560 adapter using the above steps.
3. Turn On The WLAN AutoConfig Service
The Windows WLAN AutoConfig service is in charge of how Wi-Fi operates. Wi-Fi stops working when the service is disabled. To resolve issues with the Intel Wireless AC 9560 not working error, ensure it is set to run automatically.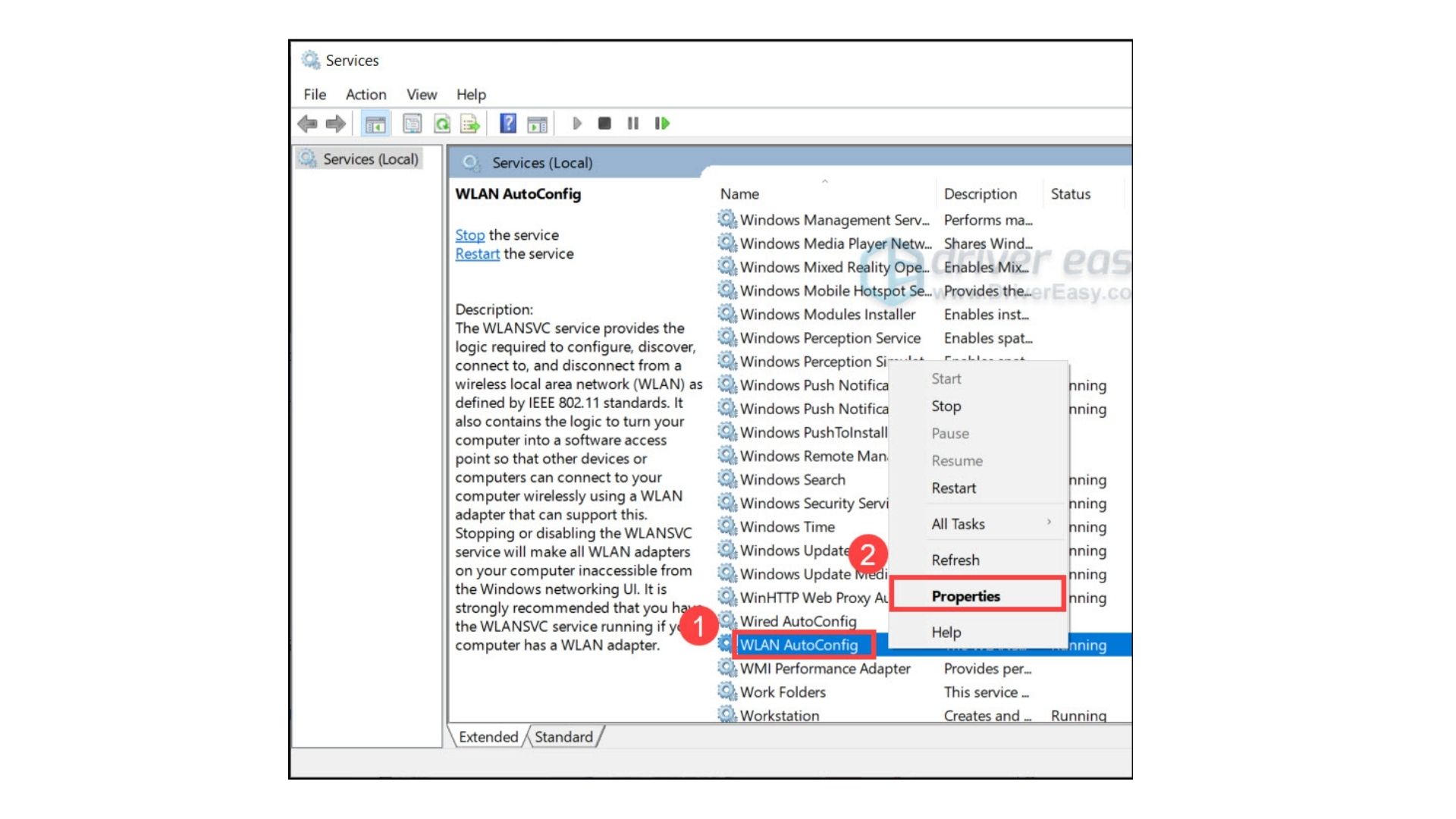 To open the Run dialog, press Windows + R. Type MSC > click OK.
Locate WLAN AutoConfig in the Services window. Right-click and choose Properties.
The Startup type should be set to Automatic in this case. And the status of the service should be Running.
If it isn't, change it to Automatic, then click Apply > Ok.
Restart the computer to connect to the Internet using Intel Wireless AC-9650.
4. Reinstall the AC-9560 driver
To open the WinX menu, press Win+X (the Windows and X keys on your keyboard). Then choose
Device Manager.
To expand the node, double-click Network adapters.
Check the box next to Delete the driver software for this device.
Restart your computer now.
5. Check if your system is corrupted
The problem could indicate that your system is corrupted or incorrectly configured. You can manually scan for system issues by following Microsoft's guide. If you don't have the time or skills to do it yourself, Restoro can help. It is a system repair tool that detects and repairs corrupted system files while preserving all settings and data.
Download Restoro and install it on your PC.
Restoro is now open. It will perform a free scan of your computer and provide you with a detailed report on its status.
When you're finished, you'll see a report with all the issues listed. Then, click "Start Repair" to automatically resolve all problems (the full version is required). It includes a 60-day money-back guarantee, so you can cancel anytime.
Frequently Asked Questions
Q1. Why my Intel wireless is not working?
Ans. Clean installation of the Intel Wi-Fi driver will help you solve the issue. Follow the software guide if you have the Intel Killer Wireless installer adapter on your system.
Q2. How do I fix my Intel Wireless-AC 9560 160mhz?
Here's how to fix Intel Wireless-AC 9560 not working error 160mhz.
Turn off the computer and disconnect all connected peripherals.
Unplug it from the power source.
After 20-30 seconds, restart the PC and reconnect all devices.
After that, connect the battery > connect the peripherals > and test the Wi-Fi.
Q3. What does the Intel Wireless-AC 9560 do?
The Intel Wireless-AC 9560 detects its location and automatically adjusts Wi-Fi settings to meet local regulatory requirements, maximizing performance in each geography and simplifying travel and global enterprise procurement. In addition, the product life cycle efficiently manages regulatory changes in the future.
Q4. How fast is Intel Wireless-AC 9560 160mhz?
The Intel Wireless-AC 9560 uses the 160 MHz channel width to achieve a 1.73 Gbps rate.
Conclusion
We have given you the best 5 tips to fix the Now that you know how to fix the Intel Wireless AC 9560 not working error. Alternatively, check the motherboard and Wi-Fi adapter placement. If everything is in order, there appears to be a hardware issue.
To confirm, try a different network adapter. If this helps, you now know where the issue is. Hopefully, you can resolve Intel Wireless Ac 9560 not working error using the above steps. For more technical-related queries, do visit our website.