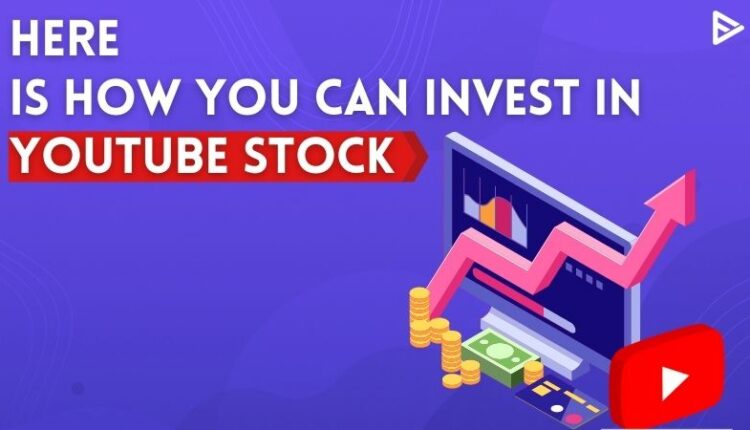 The financial world is growing in a surfeit manner, and the YouTube stock attracts the limelight. We are sure you must have wondered about investing in the stocks, which is a great initiative but let us convey that it is not a publicly traded company because one cannot directly buy the stocks in any manner. But we have found ways you can indirectly invest in YouTube stock, which will make you a great deal of profit.
What Are YouTube Stock And Its Ticker?
As we mentioned before, trying to buy stock of a company with a revenue of more than $ 15.15 billion in a year is a little bit tricky. The safest ways of buying it directly are by investing in its parent company.
Steps to invest in YouTube Stock:-
You can indirectly invest by buying Alphabet stock, the only publicly-traded company listed on the NASDAQ with the stock ticker symbols of GOOGL and GOOG, respectively. Even though you won't get the stock price, you can easily invest whenever you want by keeping track of these trickers.
Log in to your trading account.
Right-click in the Market Observation tab
Go to Symbols and type Alphabet in the search bar.
Select the title Google and click on the Show symbol
Right-click on Google stock and then click on the new order option, then select the Buy option
Keep a proper track of the prices of the alphabet stock. It consists of two tickers, mainly GOOG and GOOGL.
You can invest in these tickers. The GOOGL is a class A share with voting rights, while GOOG is class C shares with no voting rights.
What Is The Difference Between GOOG And GOOGL?
The critical difference is that Google's parent company Alphabet, Inc has two types of stock that you can buy in place of YT stock. They are as follow:-
GOOG – Class C shares, which have zero voting rights.
GOOGL – Class A shares, which have the voting right
GOOGL stock provides you with voting power, which gives you a vote in shareholder meetings.
But if you own GOOG stock, then you have no vote at all.
However, both share classes technically make you entitled to an equal amount of the company's earnings—so win-win situation for you.
In any case, if Alphabet ever pays a dividend, then both GOOG and GOOGL will pay you an equal amount. We wish that the stock market would also have had been a thing.
What is the current position of the alphabet stock in the market?
The Alphabet inc class A share had a closing price of 2,816 today with a high of 2,860 and a low of 2, 809 respectively.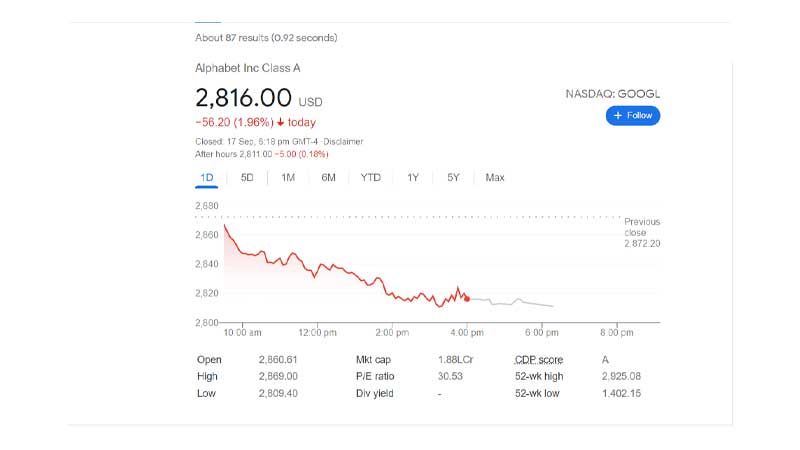 The class c share had a closing price of 2 829 with the previous close of 2,887.47 with the volume of 3,001, 991.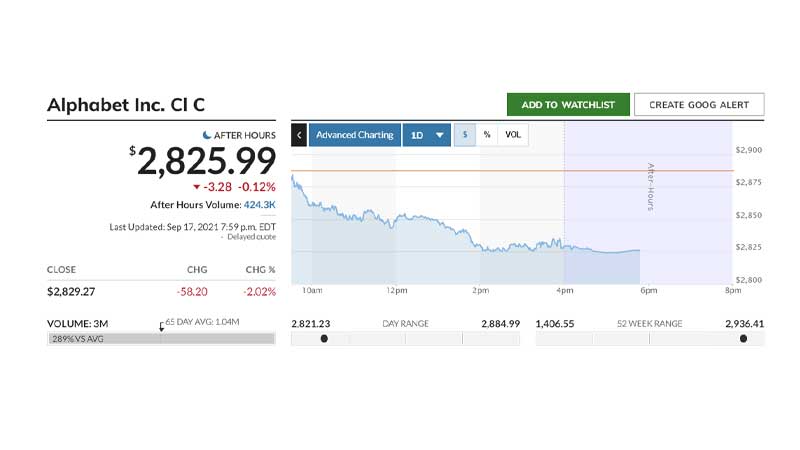 The market capital of alphabet inc is 1.881T. With the p/e ratio of 30.69, it's worth the investment. If the price had existed, it would touch the sky.
Where Else Can You Invest In Other Than The YouTube Stock?
As you know, the alphabet stock has dealings in various varieties. Let us take a look at them.
Nest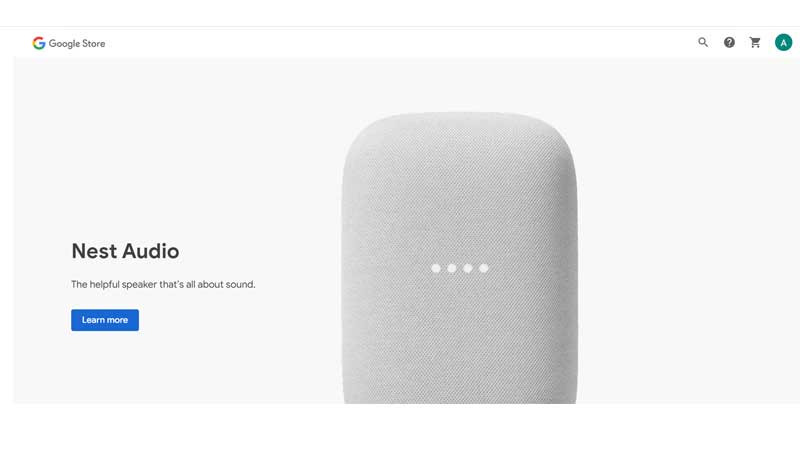 Nest is the type of business: smart-home products with an acquisition price of $3.2 billion. The Acquisition date was dated as of 7 February 2014
Tony Fadell and Matt Rogers founded nest Labs. They gave up their positions at Apple to start a technology company that revolutionized learning and programmable devices.
Google had taken over Nest and merged it with Google's Home division to create a new brand called Google Nest, which offers a range of innovative home products, like security alarm systems, security cameras, etc., smart move, isn't it? It is a good buy if you are thinking of investing here in place of stock price.
DoubleClick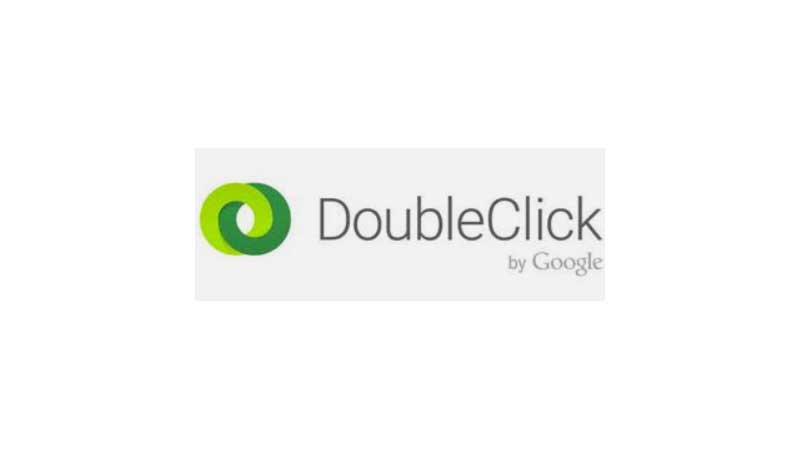 This type of business provides ad management and ad serving solutions to its customers with an acquisition price of $3.1 billion and owning 11 March 2008.
DoubleClick was founded in 1996 and became the star of the stock-market dot-era as a leader in the first generation of online advertising.
Google also acquired DoubleClick in 2008 to bolster the analysis and ad-targeting capabilities of its customers. In 2018, Google changed the brand names for its DoubleClick to making Google Ads the central tool for its advertisers. Lesson learned- grab opportunities. You can still carry on with investing in double click till stock price gets decided upon.
Looker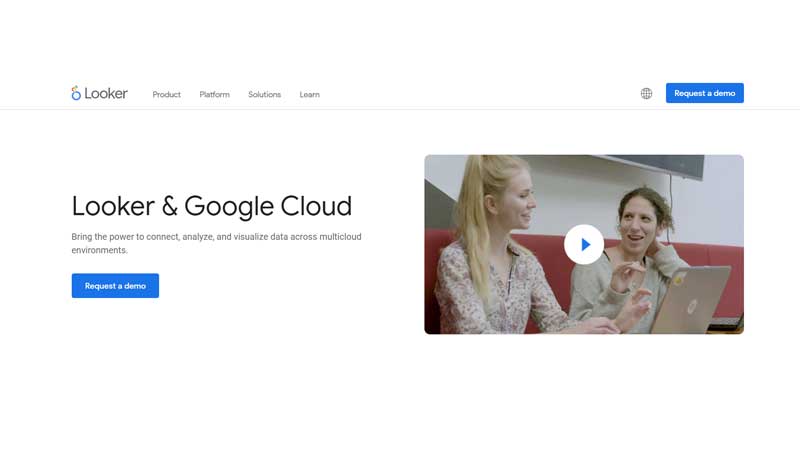 This type of business deals with intelligence software and data analytics with an acquisition price of $2.6 billion.
Lloyd Tabb found Looker, and it helped companies to extract and analyze their data quickly.
Google, as usual, finalized its acquisition earlier this year. Looker can help you accelerate your ability to analyze data, deliver business intelligence, and much more. We highly recommend you to invest in these stocks till the time the stock market comes into existence.
And last but not least,
YouTube
It's the type of business that deals with the online video-sharing platform with an Acquisition price of $1.65 billion.
Meanwhile, Google's video platform, named Google Video, failed to generate much traffic. It was founded by three ex-Par PayPal employees who had their faith that people would enjoy sharing their original videos online. Google's went on to take over later gave it a new, powerful video platform. It has grown into a significant source of Alphabet's ad revenue, generating revenue through premium and TV subscriptions. This was Smooth working.
Does the YouTube stock have its symbol?
As we have stated, YouTube is still not publicly traded on platforms, so the stock symbol is not available yet.
Conclusion.
We hope that you found this article interesting and your question on how to invest in YouTube Stock has been answered. Be sure to check out other blogs to gain more information, till then investment according to your risk-taking capabilities—happy investing.