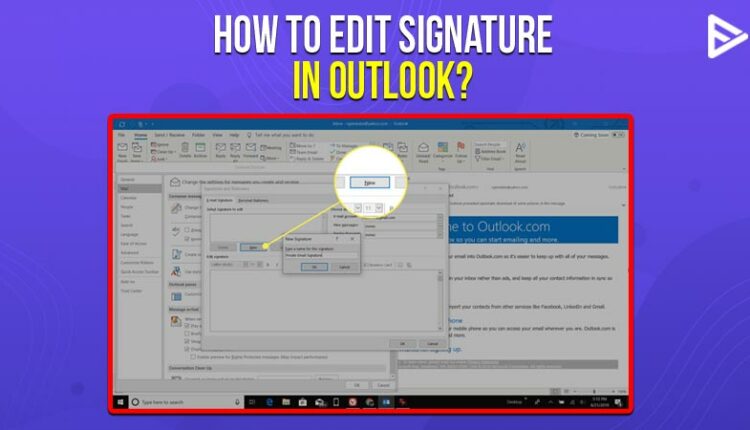 Do you know how to edit signature in outlook? If you're recently promoted then you need to upgrade your job title! Or if you have you have a new number and you want to add that in your email signature. In both cases, you will want to edit your signature. Hence, here's a short guide that explains how to edit signature in Outlook.
Steps To Edit Signature in Outlook
Here's how you can edit your signature in outlook by using the signature and stationery dialog box.
Open Outlook on your desktop.
Then click "New Email" in the menu bar to create a new blank email.
In the blank new email message, go to the ribbon bar on the top. Click "Signature" and then "Signatures…"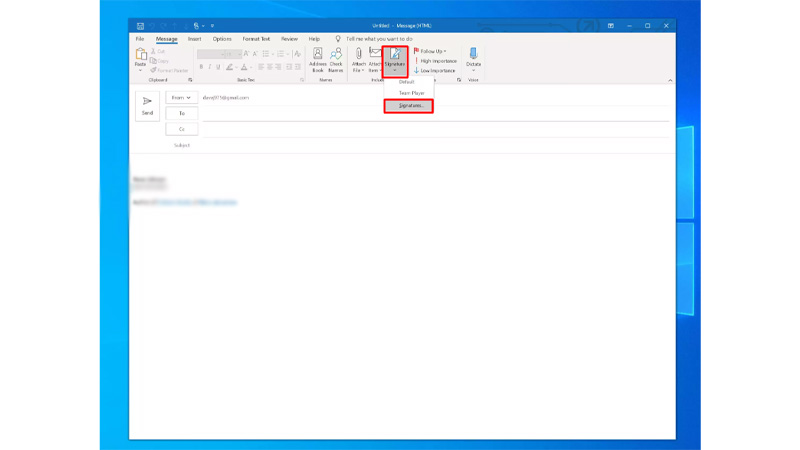 The "signature and stationery" dialog box will open up. Click on "email signature" at the top left, to select the signature you want to change.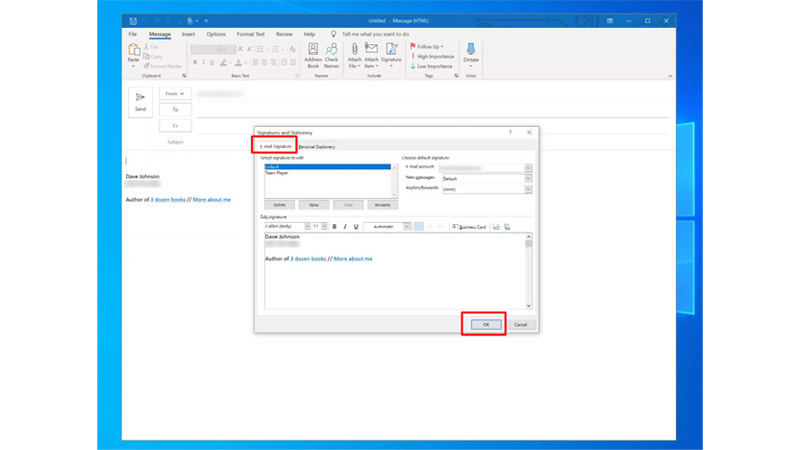 When you're done making edits, click "OK."
The edits you made will be saved to the signature for all new email messages.
Emails are an integral part of your work life! You don't want to miss out on replying to your clients' emails. But you need a vacation too! How will your clients know that you are out of the office? Here's how you can tell your clients and colleagues through your mails that you are out of the office.
Conclusion
Isn't it easy to understand how to edit signature in Outlook? Make the changes that are necessary! Are you trying to send an email but your outlook isn't working? Here's how to fix your outlook in 30 seconds.
Frequently Asked Questions
Q1. How do I change my signature in Outlook 365?
Ans. Follow these below steps to change your signature in Outlook 365:
Open Outlook on the web and sign in.
Open Settings. Go to View all Outlook settings > Then click on Compose and reply.
Under Email signature, make changes to your signature. You can also use the available formatting options to change its appearance.
Finally, Save when you're done.
Q2. Why can't I see my signature in Outlook?
Ans. If you send a plain text email, your recipient will only receive your text message and your signature will not appear. Hence you need to create a text-only signature.
Q3. How do I fix the Outlook signature not working?
Ans. If the Signatures button is not working, it is recommended to uninstall the modern app Microsoft Office Desktop App. Go to your Settings > Then Apps > And select Apps & Features to delete the outlook.
Q4. Why can't I add a signature to my Outlook email?
Ans.  Maybe your outlook profile is corrupted and hence you are unable to add a signature to your outlook email.