Do you want to learn how to silence notifications on iPhone? iOS is very different from Android. Some may even probably argue that Android is far more user-friendly than iOS because Apple does not allow you to stop, mute or silence notifications on your phone. So, today in this blog we have some detailed methods that you can easily learn on how to silence notifications on iPhone?
How To Silence Notifications On iPhone from your iPhone's Notification Center?
Your smartphone can be a constant distraction if the phone keeps buzzing every time you are at a meeting, working in the office. So, continuous flashing of the screen can be annoying. So, in iOS 15, there are ways you can control the notification center, from your iOS 15. Let us take a look at it in detail.
Temporarily Mute App Notifications
Firstly if you want to mute notifications, this method is the easiest. Below are the steps that you can follow to mute any applications from your phone.
To access Notification Center, swipe down from the upper left corner of your screen.
To show Options and Mute a notification from the app you wish to mute, carefully slide it from right to left.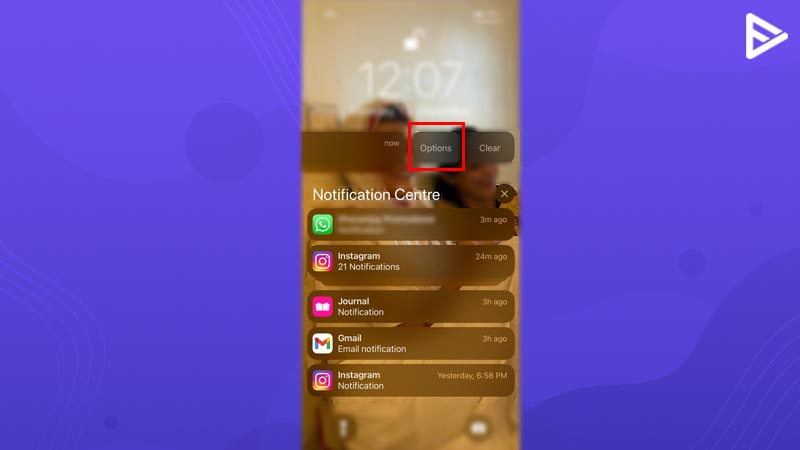 Select Options.
Choose Mute for an Hour or Mute for Today.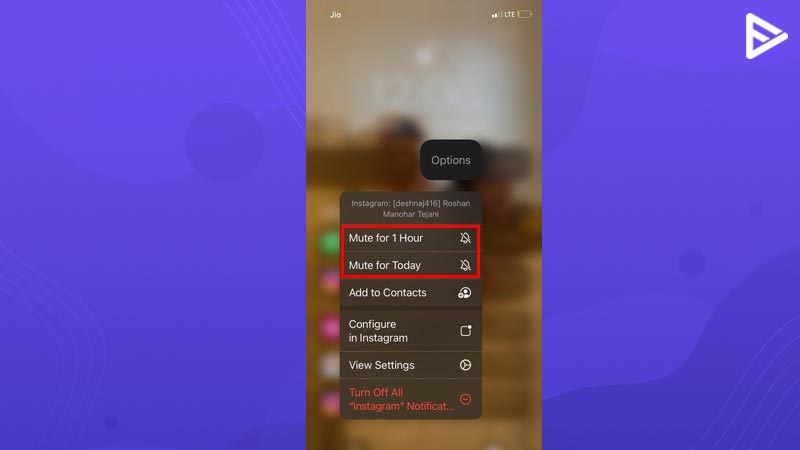 How To Learn Silence Notifications On iPhone Under Settings?
By Putting The Phone In DND Mode
Do Not Disturb is a feature that allows you to turn off alerts and phone calls when you want to focus — or sleep — without your iPhone demanding your attention.
This method is not feasible for all. Everybody will not opt for this method because putting your phone in Do Not Disturb mode will not make any expectations to any other apps or contacts.
The settings have been changed in iOS 15. You cannot directly find DND in settings. You will have to make your way through Settings> Focus> Do Not Disturb.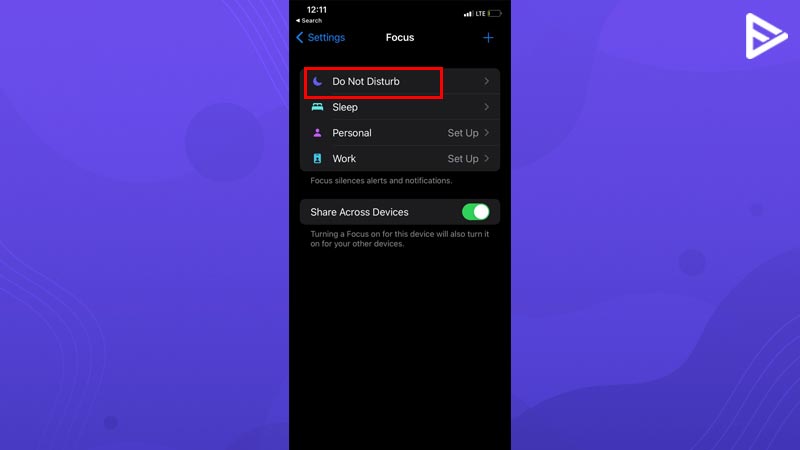 Disable Time-Sensitive Apps From DND Mode
To further disable notifications from DND mode you can toggle from people and apps. Phone calls from your Favorites, on the other hand, are allowed by default. If you wish to put a contact on silence you can do so by selecting and adding people from 'calls from'.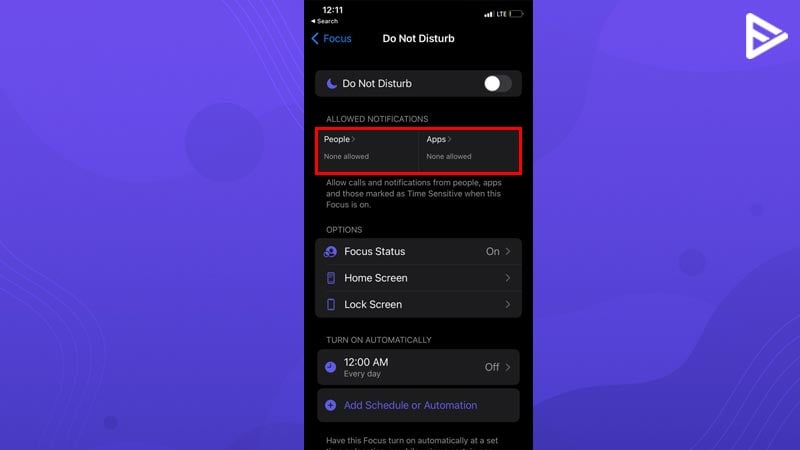 Similarly, time-sensitive apps can also be disabled from the apps. You can choose which apps you want to mute.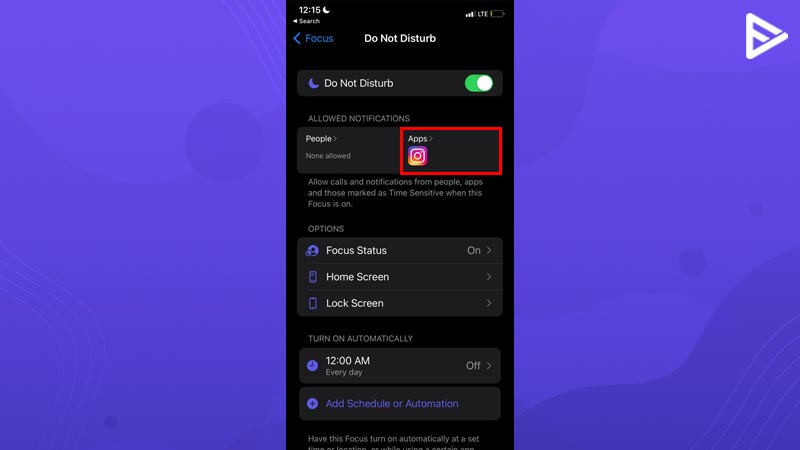 Turn Off App Sounds
You may also mute or turn off alerts from a few specific applications. Go to Notifications > Settings. Scroll to the bottom of the page and touch the app whose alerts you wish to disable. Turn off the toggle next to Sounds on the following screen.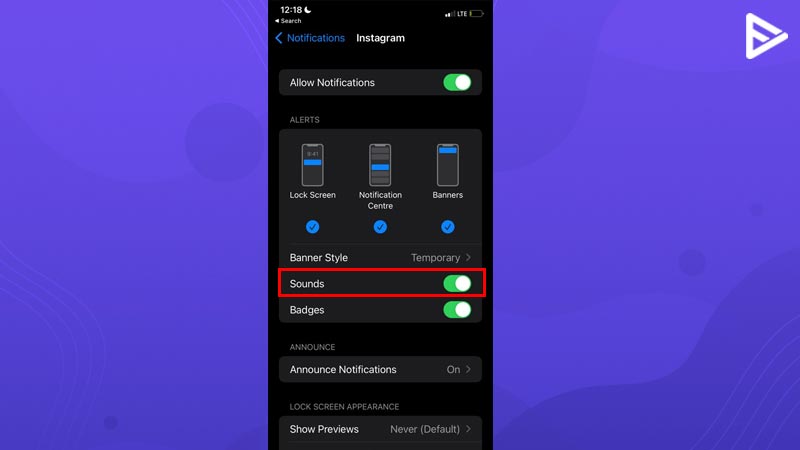 As a result of this, the alerts will appear discreetly on the lock screen and in the Notification center or you have will to open the app to see new notifications.
Concluding Thoughts
It's easy to become overwhelmed with the iPhone's notification settings. These were some easy and straightforward methods on how to silence notifications on iPhone that will help if you wish to turn off or mute any notifications.
Related Guides
Why Is My Apple Watch Not Connecting To IPhone? 5 Steps To Fix It Instantly
New iPhone Apps Stuck On Loading? 10 Fixes To Try (December 2021)
Frequently Asked Questions
Q.1 How do you mute notifications on iPhone?
Answer: iPhone notifications have got new features on the iOS 15, you can temporarily mute notifications for one hour or one day depending on what you choose. Slide a notification from the app you wish to mute carefully right to left to display Options and Clear.
Choose Options from the menu that appears.
Q.2 How do I silence my notifications?
Answer: On your Android phone, go to the settings menu. You can touch and hold the apps you want to mute under the apps section.
Q.3 How do I silence notifications on iPhone but not call?
Answer: Under notifications, you can opt from  DND mode and choose between People and Apps. The full method, along with images, is detailed in the blog. Make sure you double-check that.
Q.4 How do I turn off silent notifications on my iPhone?
Answer: Swipe left and select from the options available. Choose from mute for an hour or mute for a day.